1. Temper the Rustic with Refined
Rustic and elegant are seemingly on opposite ends of the decorating spectrum, but homes in California's wine country achieve both in equal measure. The key: balancing farmhouse-style bits of wood (repurposed barn doors are hot right now) with upholstery pieces covered in the ultimate luxe yet laid-back fabric, linen. As for the color palette, it's all about earthy neutrals.
2. Entertain Like a Locavore
Farm-to-table is a way of life in Napa, which means the kitchen and dining room distinctions tend to blur. Embrace the kitchen island as a place to serve up those meals prepared with local, seasonal ingredients. Don't have a built-in island? Use a farmhouse table in the kitchen, which can flip from prep surface to dining area in an instant. Even formally set dining tables keep it mellow with Italian-influenced ceramics, pewter serving pieces, and cutting boards used as stand-ins for platters.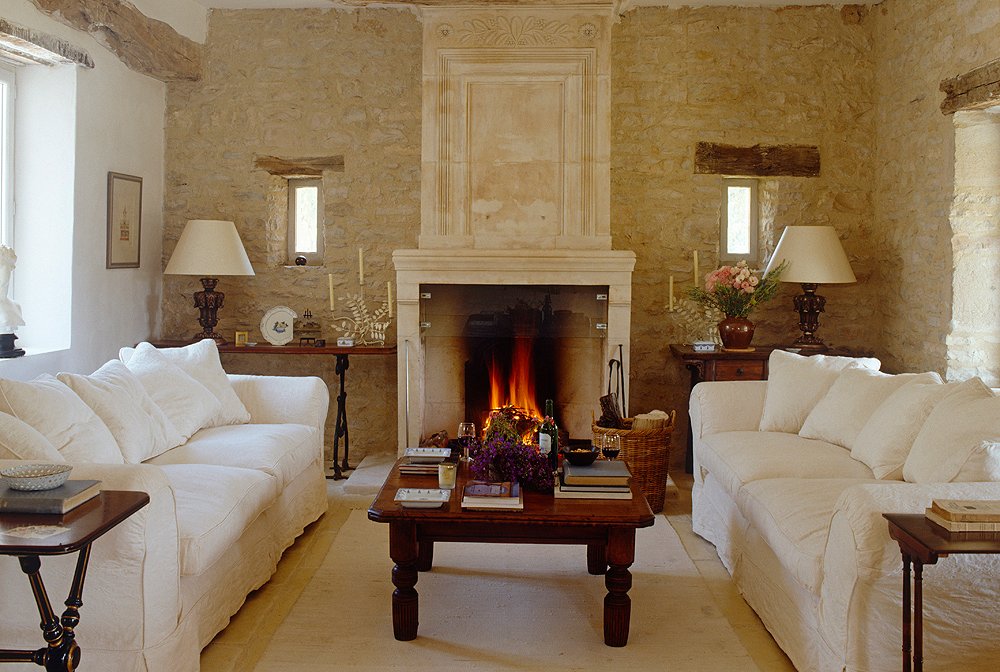 3. Add Vintage to the Mix
The gravitas of a well-chosen vintage piece mixed in with more-rustic finds can make a space feel superstylish without sacrificing the casual vibe this look is famous for. If your furniture layout calls for symmetry, resist the urge to buy matching pieces and instead mix things up with a set of mismatched, but complementary, flea market finds. We love the way the seriousness of, say, a Federal-style table can play off the country charm of a piece with spindle legs. As long as it's wood and you stick to your palette, you're good to go.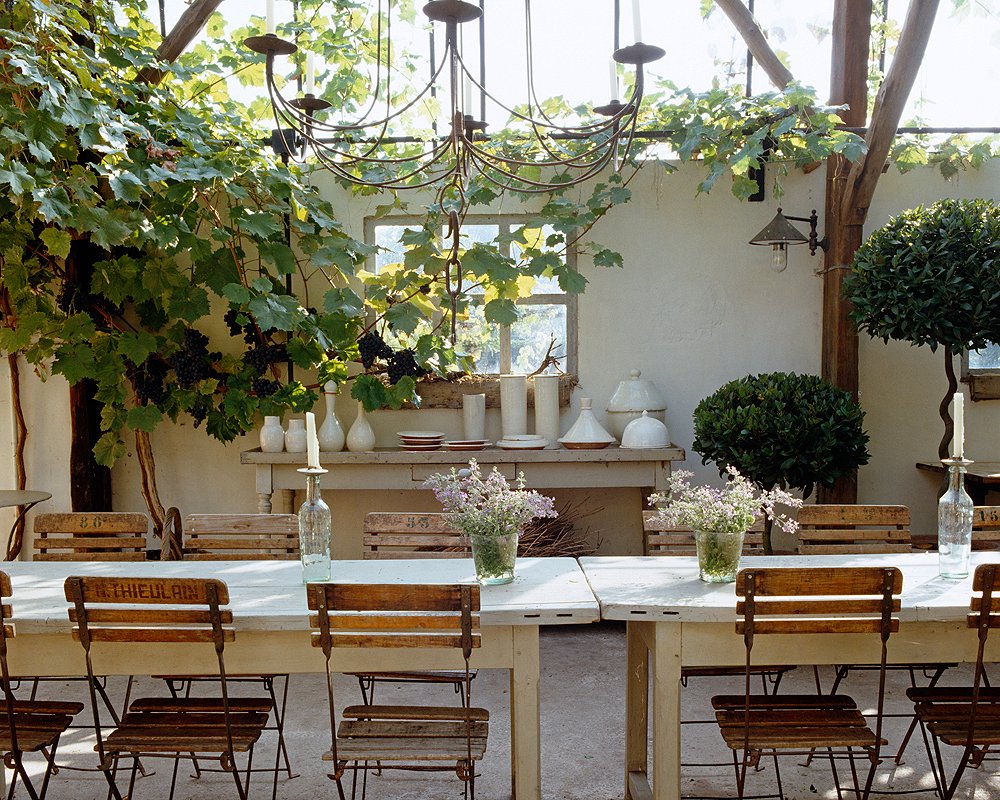 4. Bring the Indoors Out
Unlike its foggy sister San Francisco, Napa is known for bringing the heat in terms of temperature, particularly in the summer, so outdoor spaces are given the same consideration as their indoor counterparts. The basic indoor decorating ideas apply: Elements should enhance (not overpower) the natural environment, so neutrals and natural materials are standard. Think weathered woods, zinc, marble, and touches of iron for things like lighting. As for greenery, combine the refinement of boxwood with unruly vineyard vines and sprays of lavender in—what else?—wine-barrel planters.