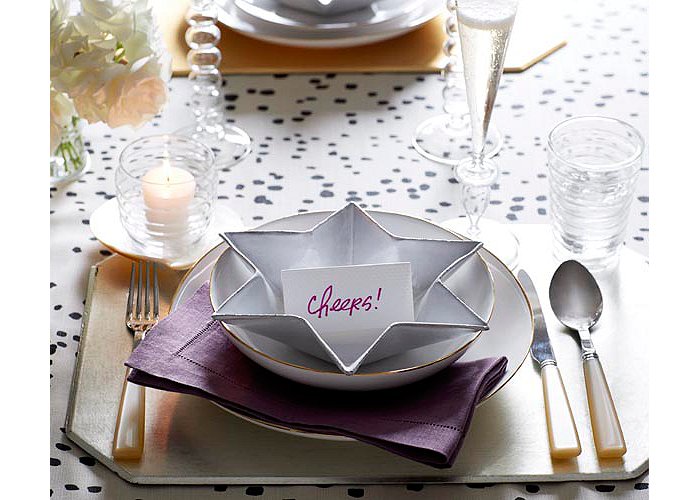 Rather than spending New Year's Eve at a crowded bar, Day Kornbluth, our fearless head of merchandising, hosts her own chill fete at home. Guests are greeted with a glass of champagne as they walk in the door, but the rest of the evening is all about laid-back entertaining that keeps things simple and personal.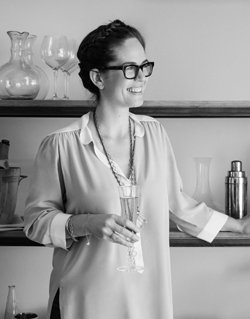 How do you approach setting your table for New Year's? 
I'll admit it: My collection of table linens is a bit out of control, so my dishes and glassware are classic. I use white and cream mostly. That way, my napkins and tablecloths stand out.
Do you do your own flowers or call in the professionals?
Fancy arrangements aren't really me, so I buy lots of one flower like peonies or cabbage roses. I cut them short and fill three or four small vases to place down the table.
Who's the DJ? 
My dad makes killer playlists. This year, it's a mix of his favorite funk and soul songs. I press "play" and forget about it for the night. You can check out (and listen to) the full playlist HERE.
"I love hosting a festive party at home. It just feels more intimate. The pace of the evening is leisurely. You can set the table and menu as you like–and there's no wait at the bar."
—Day Kornbluth, head of merchandising