Ask any decorator or home enthusiast where she goes for beautiful refined-rustic finds in L.A., and chances are she'll point you to Nickey Kehoe, the widely beloved shop from designers Amy Kehoe and Todd Nickey. Akin to a gemlike vintage shop you'd stumble upon in the South of France, the homey, inviting store overflows with treasures from all over. Midcentury chairs, Portuguese ceramics, and Peruvian throws are artfully mixed in with original furniture designs and pillows by the gimlet-eyed duo, who share a connection only natural to longtime friends. "We met at a dinner back in 2000," says Todd. "We became friends, and we would go to the flea market together," Amy continues. "When we both used to live in New York, we fantasized about working together someday," adds Todd. In 2008 they launched their design firm; a year later they opened their shop. The rest, as they say, is history.
Come peek inside the shop with us, see what's new, and find out the things they're loving now in our Q&A below.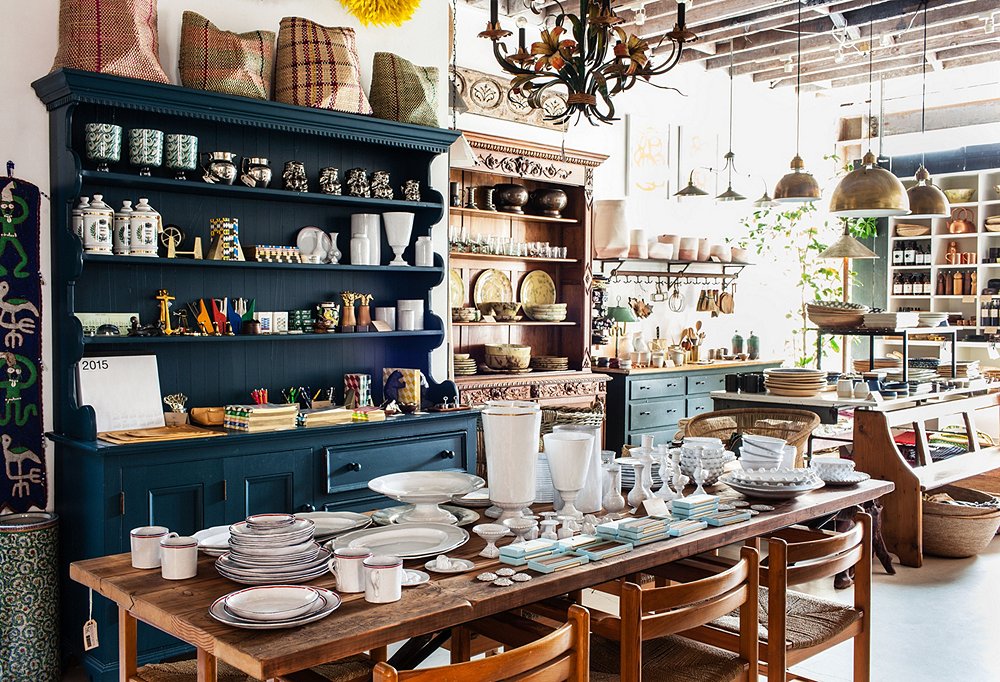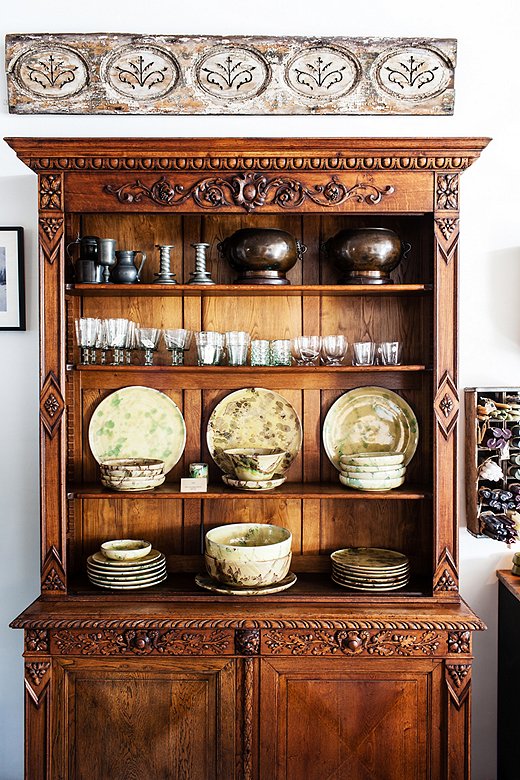 What was the space before it became the Nickey Kehoe shop?
"It was actually two stores, and we opened up the wall between them," says Todd. "One side had been a pretty infamous Mid-Century Modern store. The other side had been a host of different things, from a T-shirt shop to a trinket store—there was always something new going on."
What's the first thing a visitor will notice in the shop?
"There's a feeling to the store," says Todd. "It's a very warm, lived-in atmosphere. Our goal is for people to feel really comfortable shopping here and for it to feel really approachable," Amy adds.
Tell us about the design inspiration for your shop.
"We had been flea market shopping and collecting, and the inspiration came from things that we found and loved," Todd tells us. "There's a lot of patina and texture to both the store itself and the things that are in here."
How do you edit what goes into the shop?
"Everything in the store speaks to one of us, and most of the time both of us," Amy points us. "We have an unspoken filtering process—we both have total veto power over the other one, but 99 times out of 100 we agree," adds Todd.
How would you describe each other's aesthetic?
"We have a lot of overlap, but Amy leans more toward the purist modernist side," Todd says. "Todd is a little more rustic countryside, so the store is the perfect marriage," finishes Amy.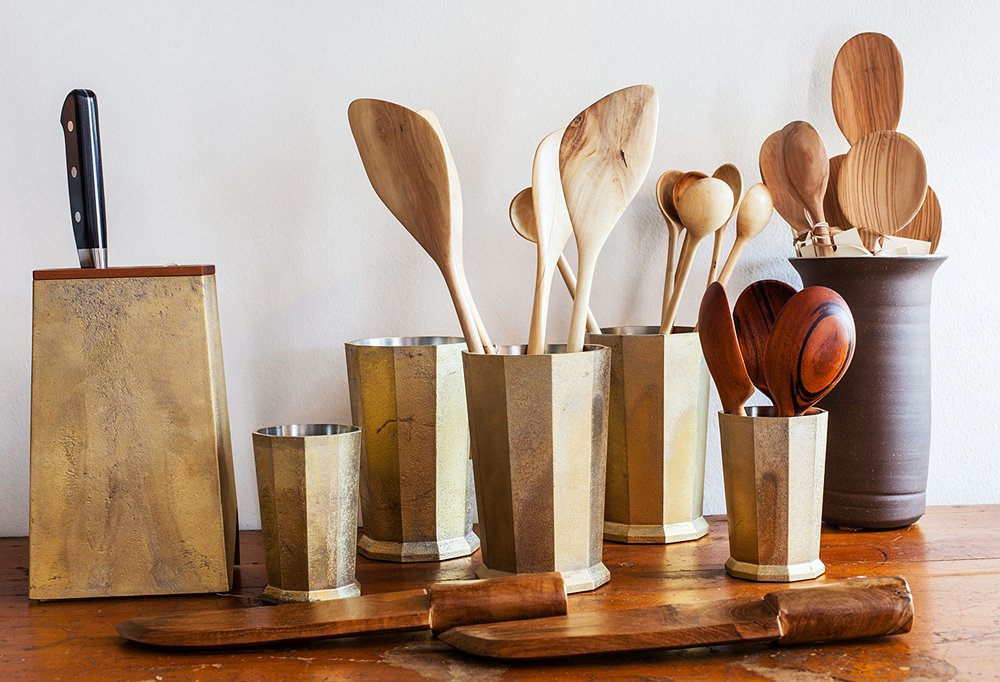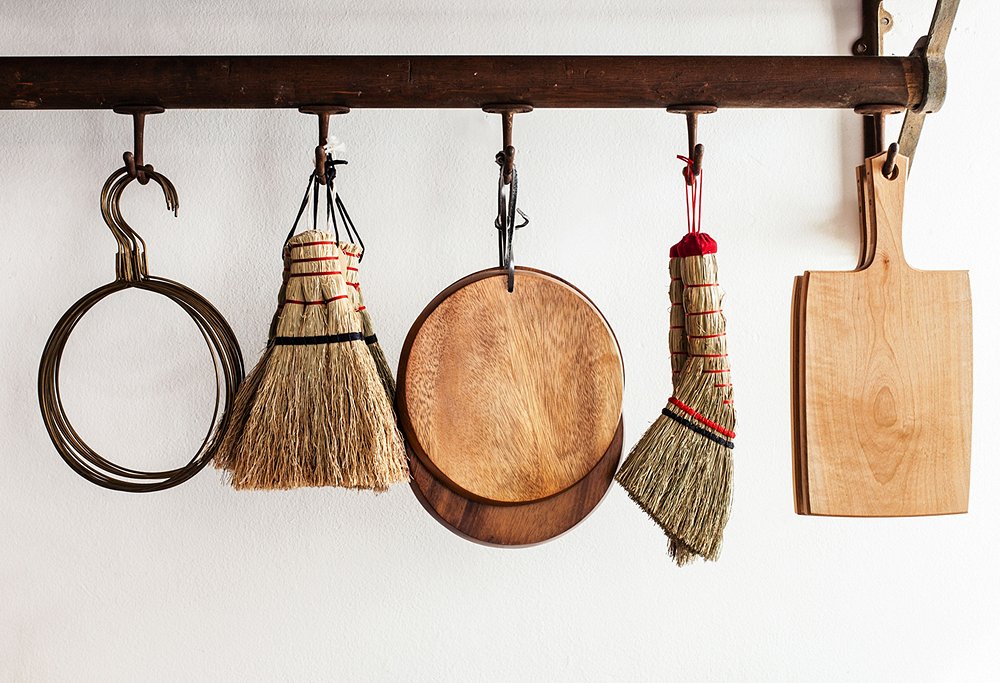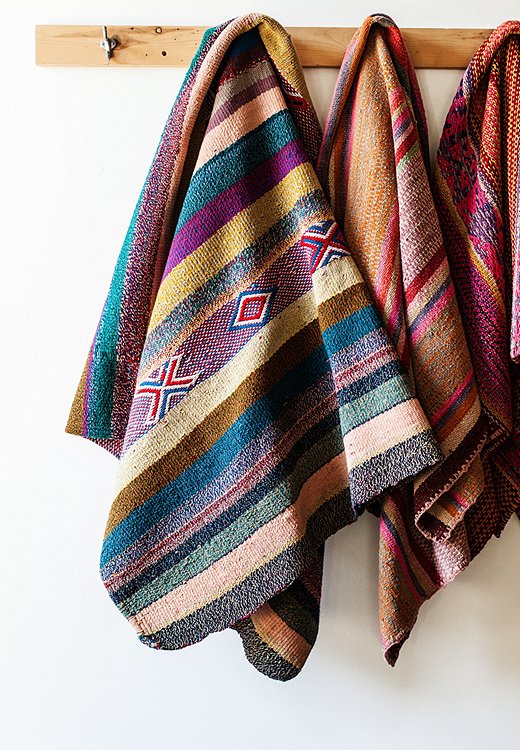 Are there things you're always looking for?
"Anything we find that's local and indigenous to a place we've been—it can be textiles, ceramics," Amy says. "But we're always hunting for so many things, it's really about finding things we didn't know we were hunting for."
Where do you shop?
"We love shopping the flea markets in Italy and France. Also American flea markets and auctions," says Todd.
Tell us about the furniture you bring back.
"We love 'antique' antiques. We love primitive pieces. We love midcentury pieces. We love European. It's really a full range," Todd explains to us. "Right now we have a big cupboard from Pennsylvania that's from the early 1800s."
Any materials and textures that you gravitate toward?
"It's a full spectrum: anything from antique floral prints to Kuba cloths to tie-dyes to Indian batik—everything's up for grabs," Todd chimes.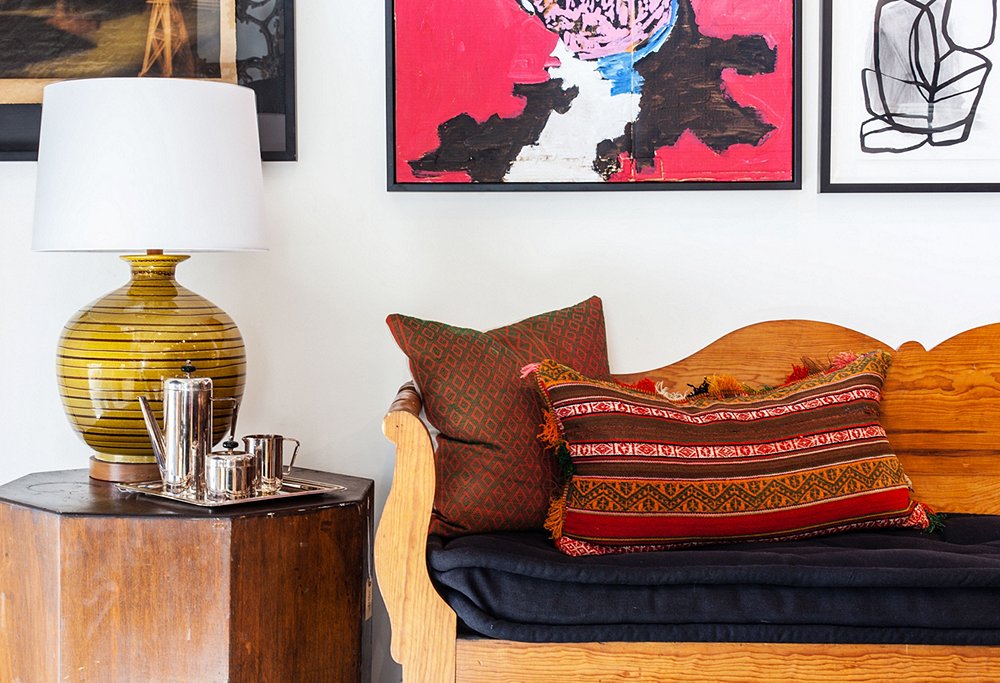 Describe Nickey Kehoe in three words.
"We have three phrases," Todd tells us. "Warm minimalism, sophisticated bohemian, earthy elegance."
Favorite spot in the shop?
"The courtyards for both of us," Todd points out. "There's one on the east side, and there's one on the west side," adds Amy. "We have outdoor furniture, we have garden pots, one has a koi pond."
Secret to mixing vintage with new?
"I think a little bit is having an irreverence to rules for how things should go together," Todd says. "It's okay to take risks."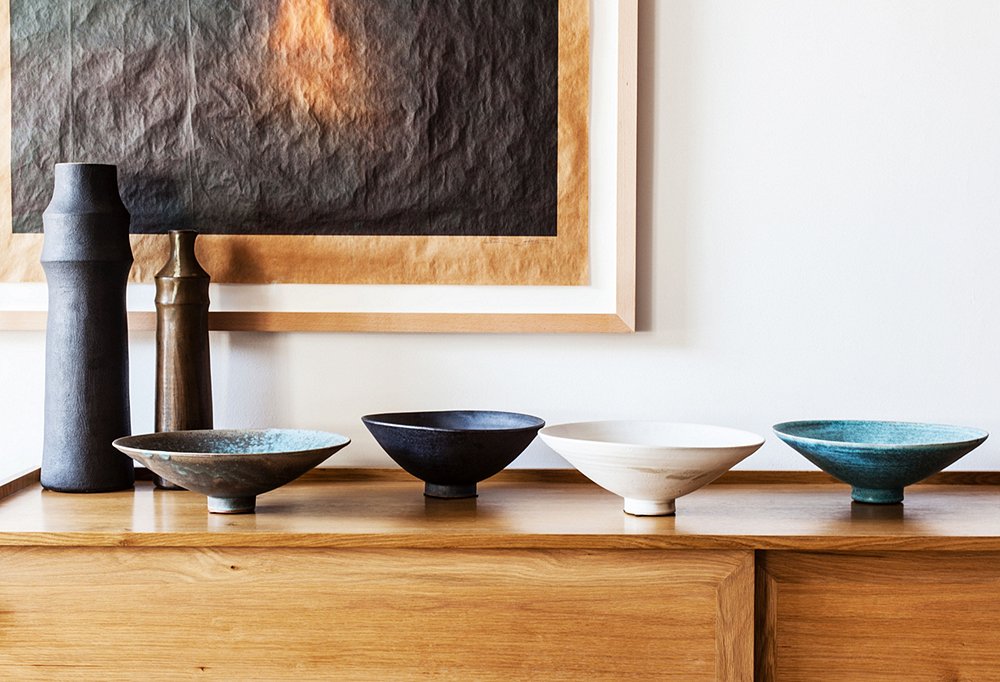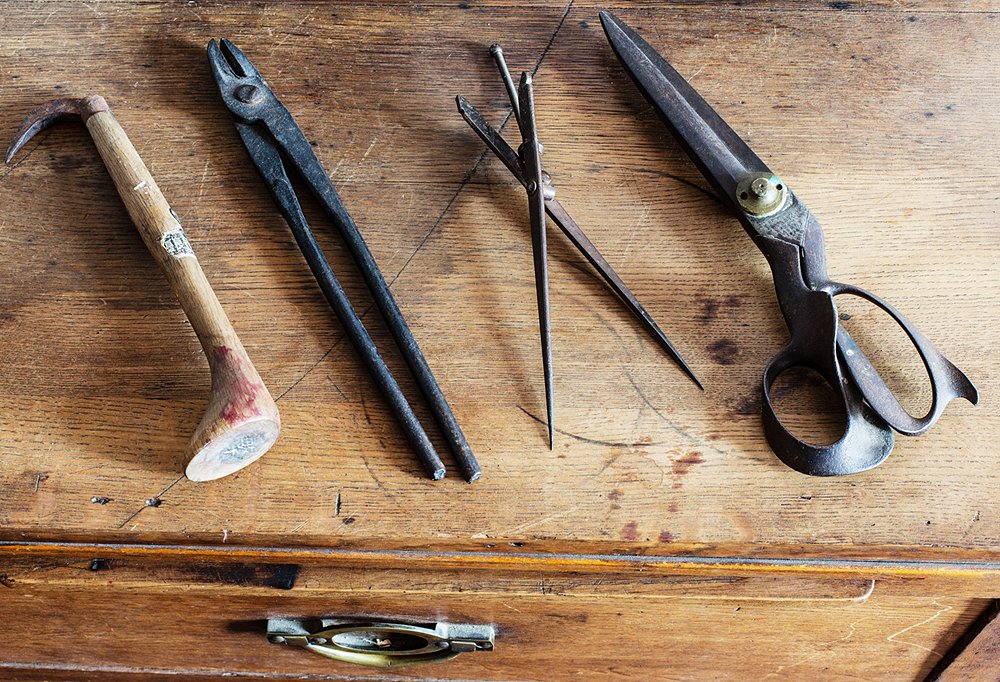 Pieces you're excited about right now?
"There's some Mexican pottery," says Todd. "And I'm really excited about some Oaxacan pottery."
How do you approach color?
"We're both really drawn to color, and we're seeing artisans combine the handmade with bolder colors and patterns," says Amy. "We like to color-block in the shop. We have red pillows on a bed from a woman in the South of France; she overdyes vintage hemp and makes it into pillows. She also has rugs; they're felt, all hand-painted, and we're huge fans of them!"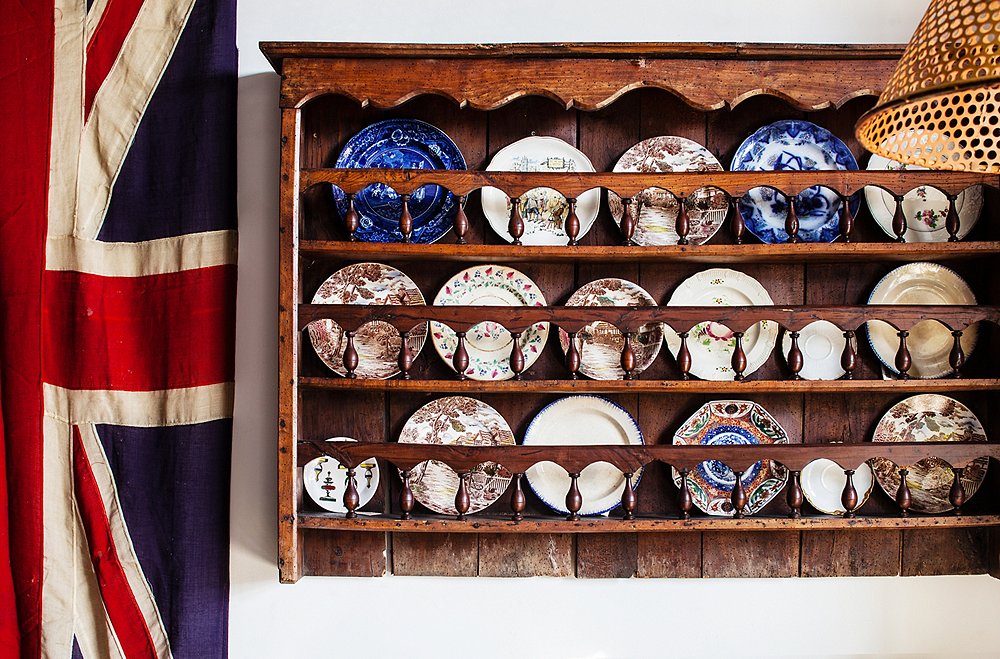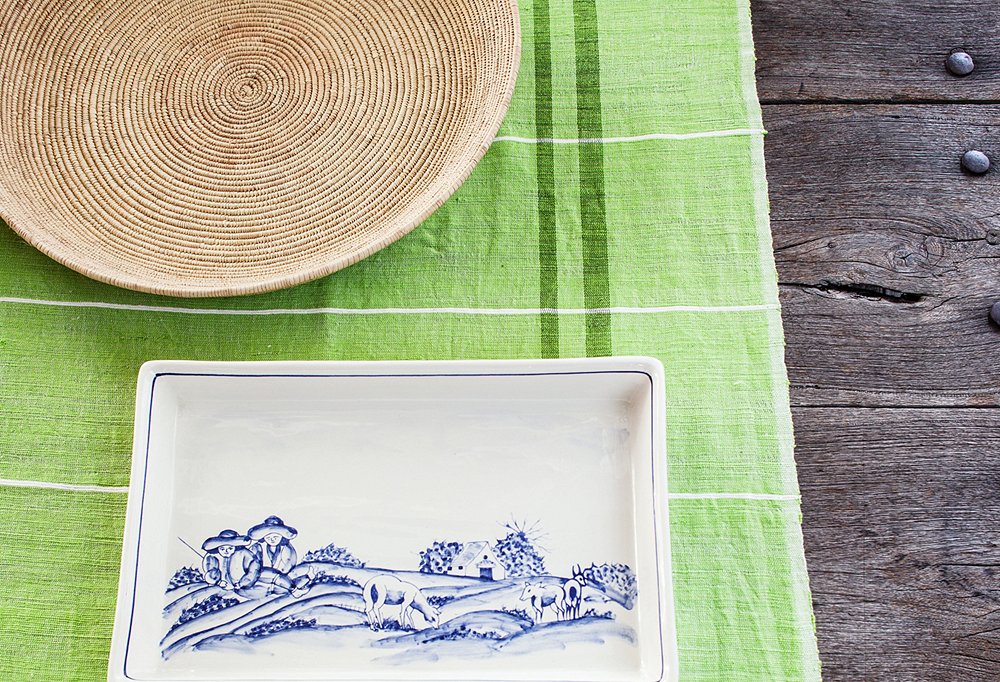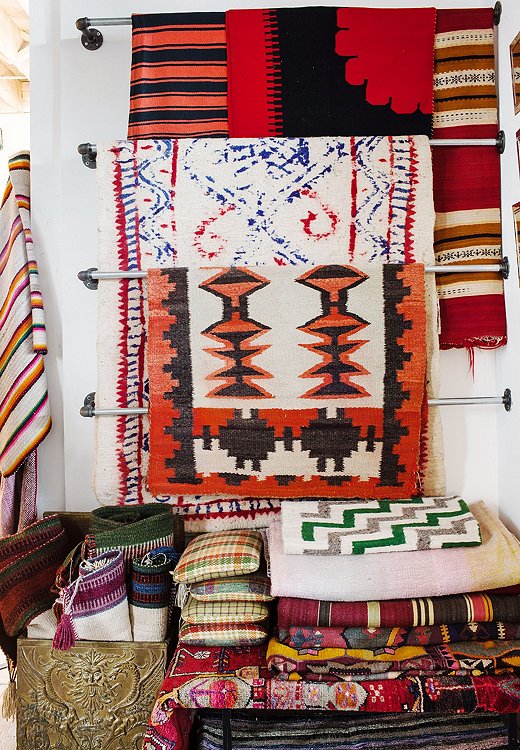 Do your finds influence your own designs?
"All the time," says Todd. "We really have an appreciation for the details of things that we find out in the world, and somehow it always translates into something that we're doing for a design client—that could be piping on a chair or a color combination."
How do you train your eye to find amazing design?
"You really have to listen to your instincts," Todd notes. "You have to hone your instinct and know what it is that you like and why you like it and be able to defend that. That helps start that process."