We love finding new ways to decorate for the holidays, so when we spotted cherry-red Christmas trees flanking the entrance to one of our favorite fashion brands, we had to give it a go. The results are beyond red-hot (haute, even!), so fun, and the perfect way to create an instant party-ready space. Hit play to see how it's done, and see below for your step-by-step instructions to get the look.
For This Project You'll Need:
White floral spray (about 5 cans for a 3-foot tree)
Red floral spray (about 5 cans for a 3-foot tree)
1 real tree with stand (we used a pot filled with rocks in place of a traditional stand)
Tarp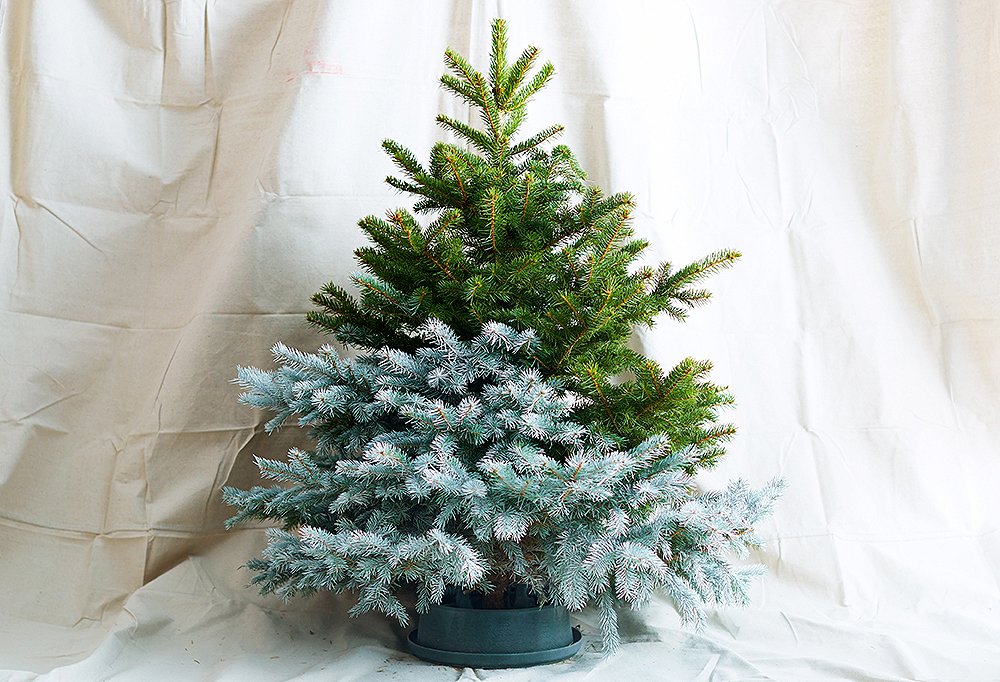 Step 1: Spray It White
To get started, lay down a painter's tarp in a well-ventilated space or outside. Next, put your tree in a standard plastic stand to keep it upright position while you work. Starting at the bottom and working your way up, coat the branches with the white floral spray, making sure to spray all sides of the tree, even the underside, with a solid base coat of white. This is key to achieving a vibrant final result. In case you're wondering, floral spray comes in a can just like spray paint, but it's specially designed to be used on greenery.
Step 2: Spray It Red
Give the white spray about 20 minutes to dry, then repeat the same process, this time with the red floral spray. You'll be surprised how quickly it dries (almost right away), but just to be safe wait another 20 minutes before moving the tree and decorating.
Step 3: Decorate!
To go with the fashion-forward vibe, we opted for a mix of metallic ornaments and black-and-white wrapping, but more-traditional ornaments or even a Scandinavian-inspired look would work just as well. Happy holiday decorating!