Obelisks have a fan base that spans the ages. The ancient Egyptians used them to add stature to temples, and the iconic English decorator David Hicks almost obsessively placed them in his famous tablescapes. Everywhere they appear, these towers bring along a dose of elegance and gravitas, which is probably why they're having a major resurgence in popularity. We rounded up a few of our favorite obelisk styles and ideas for how to make the most of this design favorite.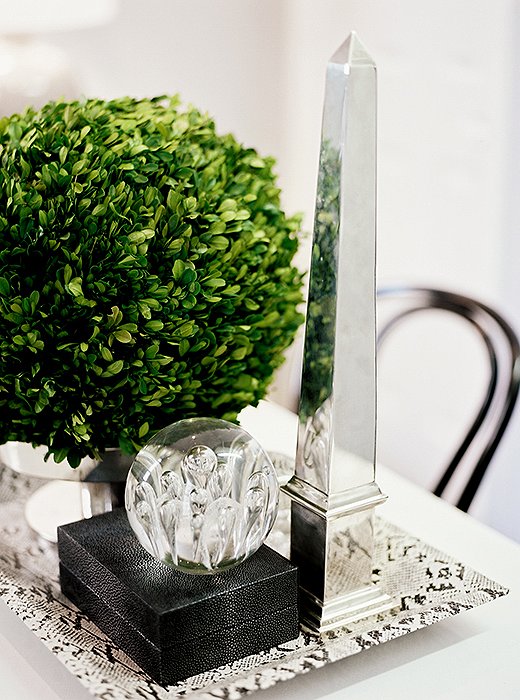 How to Nail the Look
Coffee Table "Extra"
When styling a coffee table, it's always helpful to have something with height to give your vignette more dimensionality. Obelisks accomplish this beautifully without taking up too much surface area.
Stately Surface Pairs
Try using a matching pair of obelisks as visual anchors on either end of a mantel or an entryway table. The added height they offer acts as a visual step up, balancing out the flat surface with the height of, say, a mirror or statement piece of art above.
Everyday Centerpiece
We first spotted a trio of obelisks used as an everyday dining table centerpiece in the home of decorator Mary McDonald and have been smitten with the idea ever since.