You hear a phrase in Ojai, CA, when locals describe the stunning sunset glow that comes each evening: It's called "a pink moment." Ojai itself is having a moment. More and more stylish, creative Angelenos (Los Angeles is a 90-minute drive away) are settling in this relaxed, beautiful small town, nestled in a valley surrounded by the Topatopa Mountains.
Stylist and Vogue contributing editor Lawren Howell recently made the move with her young family. While it may seem a surprising choice for this fashion insider who has spent most of her time in swirling big cities, she says Ojai is the perfect mix of serene and stimulating. "There's such a cultural savviness here," Lawren explains. "Ojai draws interesting, creative people from all over. The vibe here is not vastly different from the cities I've lived in."
And the natural surroundings aren't bad either. "To me, this is what Southern California should be," says Lawren. "Where the mountains meet the desert and an ocean 25 minutes away—it is an amazing confluence."
With one foot still in L.A. (the family keeps a home in Venice Beach), the effortlessly chic mom of two feels "magnetically attracted to Ojai. We just felt that there was a lot of potential for our family to grow here."
There's plenty of upside for a great getaway too. Here, Lawren's guide on where to shop, sup, and stop, plus a few other tips from a true insider.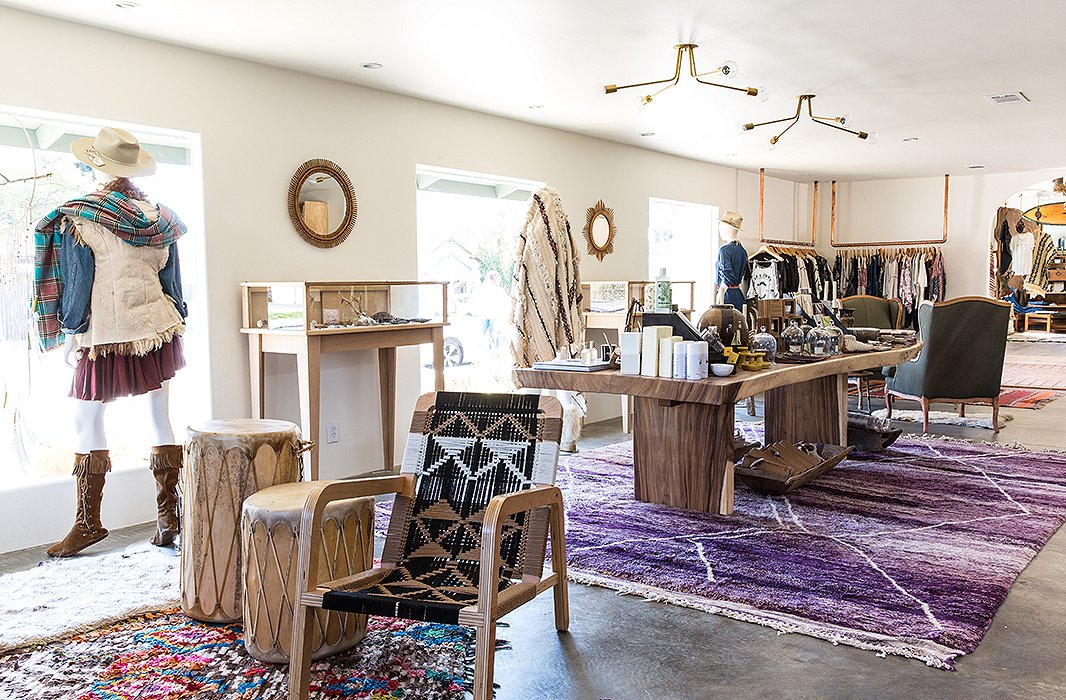 SHOP
In the Field
This is practically a one-stop shop for mastering Ojai style, which Lawren describes as "understated, dusty, and handmade." Owners and husband/wife team Channon and Bianca Roe opened the store in 2014 and stocked it with "well curated" labels such as Ulla Johnson, La Botte Gardiane, and Black Crane as well as a mix of relaxed, bohemian home goods. "They have impeccable taste, and I think it's spot-on for Ojai: the things you want in your house that feel right. It's all beautiful, but nothing is precious."
deKor & Co.
"Definitely stop by this beautiful home store," Lawren says. "One of the owners, Rachel Marlowe, is a beauty writer, so they have some really cool, insider beauty brands there. It's nice to know that you can get the things that usually are only accessible to city dwellers. They also have a very nice tea bar." The breezy, loftlike shop sells vintage and custom-made furniture and accessories, Moroccan rugs, gardening supplies, jewelry, and art.
Bart's Books
"This place is so simple and so unique. It's this open-air bookstore that only closes when the sun goes down and when it rains. I love their cookbook section, and they have a cute little children's corner. My kids love it there. It's typical Ojai… there's a magic to it," says Lawren. Allow a few hours to browse the charming shelves of new, vintage, and rare titles that have been drawing in locals and visitors since 1964.
Tipple & Ramble
"A cool little spot," says Lawren. "It's both a wine bar and a takeaway store for local cheeses, breads, etc. We go and sit in their garden in the evening for tapas and a glass of rosé. They also do pop-up food events with visiting chefs." The store, which bills itself as a picnic/patio/shop, is stocked with essentials to entertain Ojai style: market totes, blankets, table linens, and cocktail ware.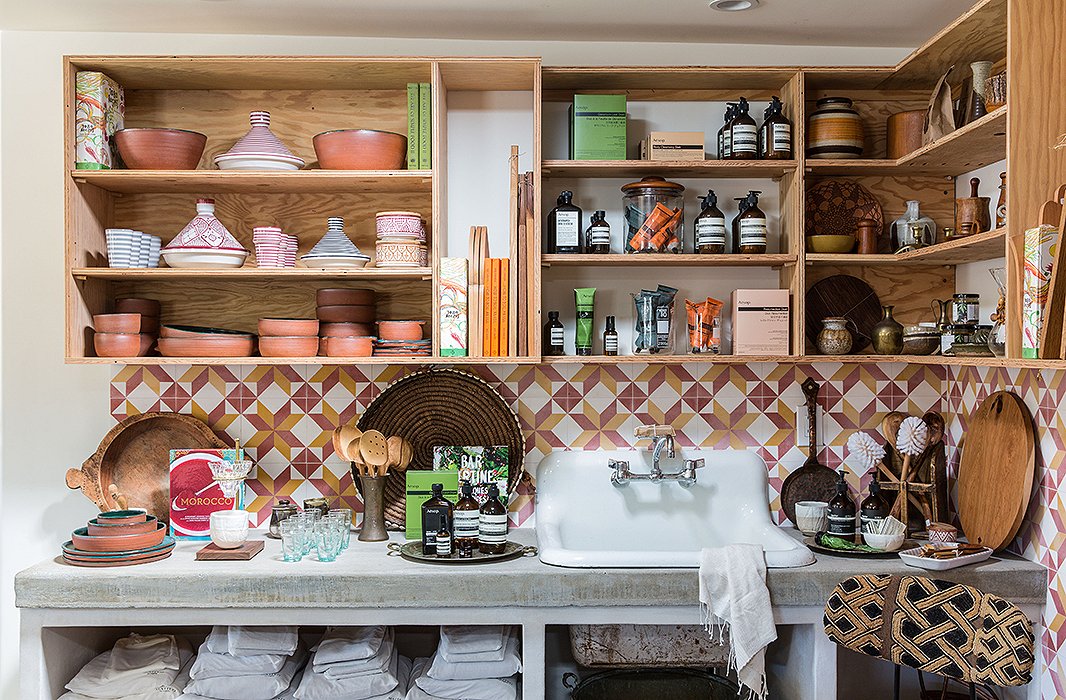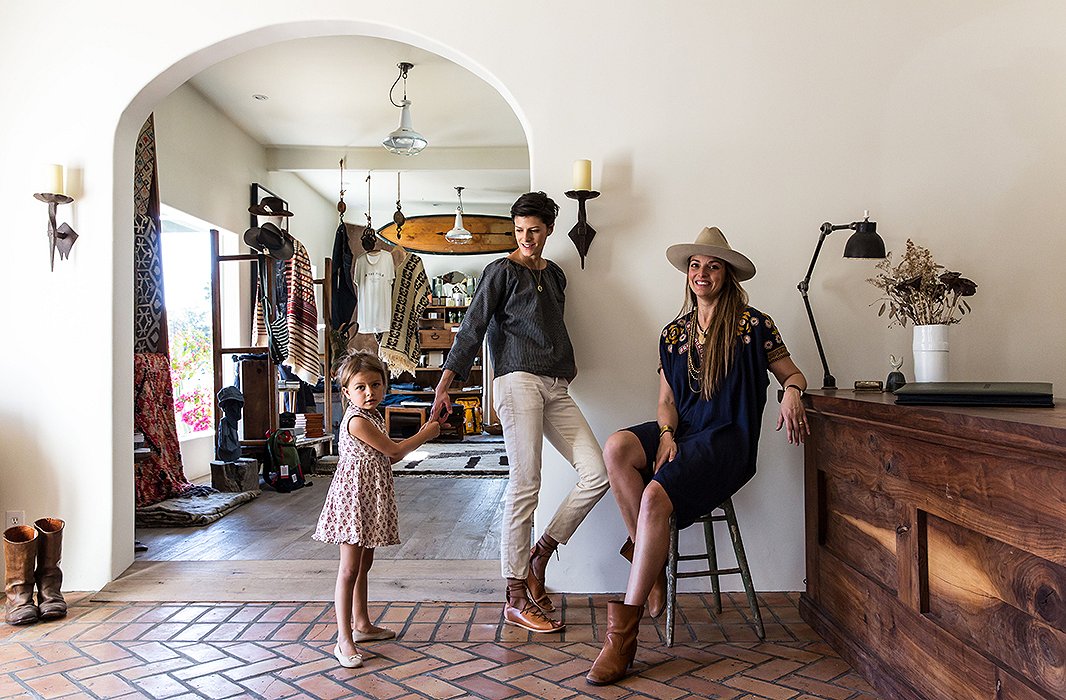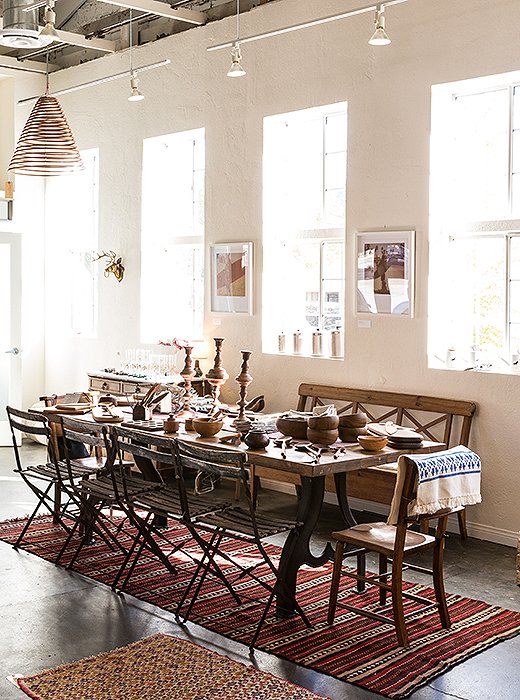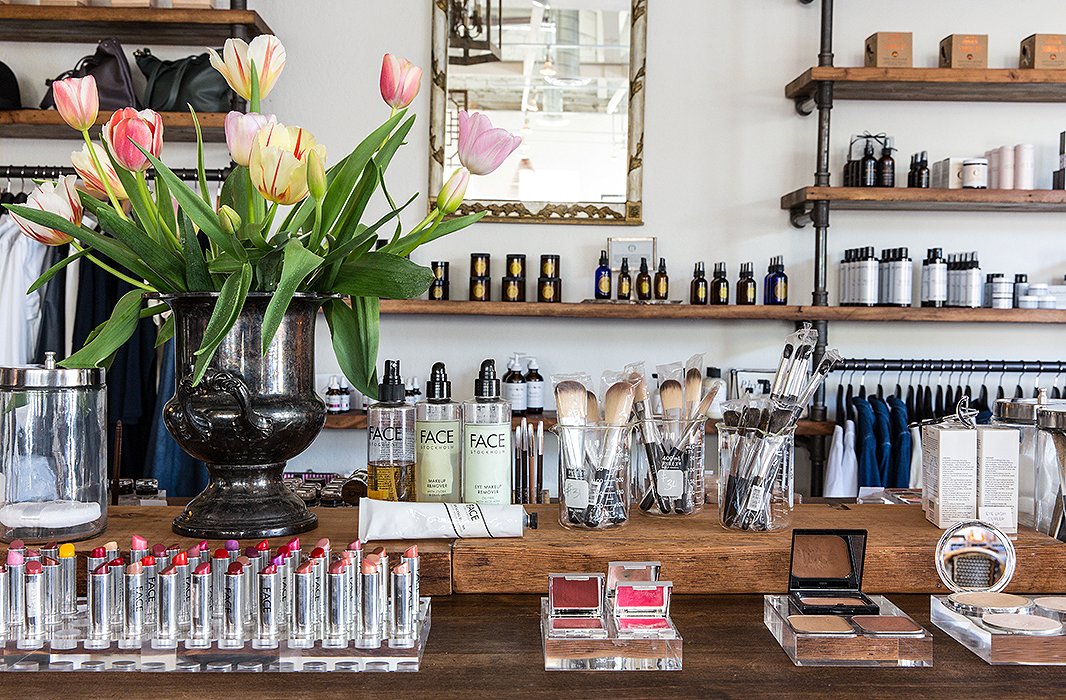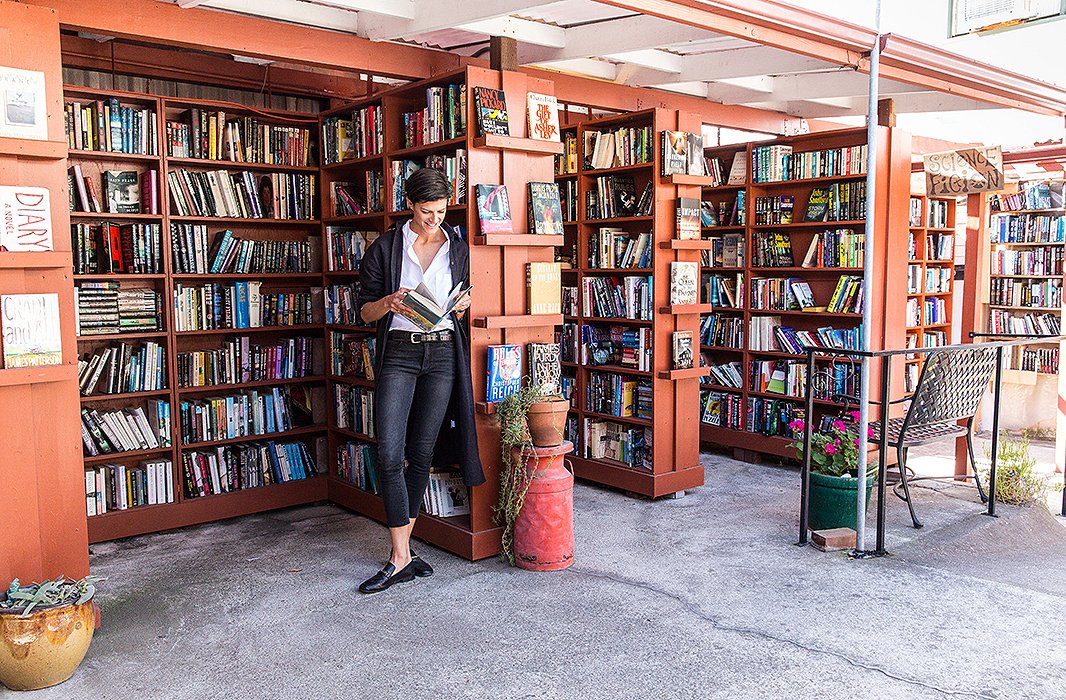 I love the vibe of the town. I just think it's really understated and so picturesque.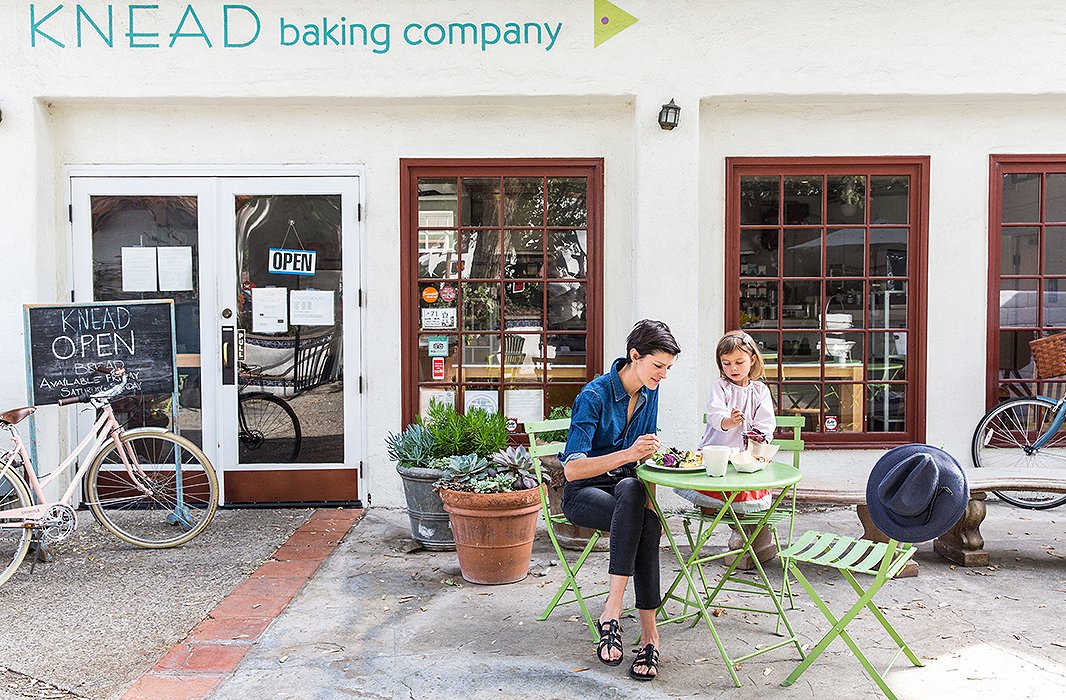 EAT AND DRINK
Knead Baking Co.
"It's a small-town bakery with a true homegrown spirit," says Lawren. "It was opened by two sisters and their mother, who use their own starter to make their amazing sourdough loaf." In addition to artisanal breads, the airy, homespun space offers a breakfast-lover's dream, from quiches and honey-drizzled granola to lemon ricotta tarts and date bars. Lawren's fave? "The homemade bagel," she says. "It's our Saturday-morning treat for the kids."
HiHo!
"I love HiHo! because it is a classic fast-food joint, but the ingredients are such high quality," Lawren enthuses. "The beef is all grass-fed Wagyu, the bread is artisanal, and the ice cream in their milkshakes is from Straus Family Creamery. Obviously my kids love it. We go once a week. But they can't have more than that," she laughs. The restaurant has grown-up fare too, with beer, wine, frozen margaritas, and "sometimes pie," as the menu proudly states.
Hip Vegan
When in Ojai, eat like the locals. Open daily, this vegetarian/vegan café brings Lawren in for a quick fix of clean, delicious dishes. "Every Wednesday, they do a great dal," she says. "The avocado sandwich is really popular. And I really like their iced chai with coconut milk." Its sun-drenched Insta feed (@hvojai) will get you in the mood.
Nocciola
"Sit on the patio on a warm evening, where you can watch the sun set on the Topatopas," Lawren suggests. The menu at this classic Italian eatery boasts locally sourced, seasonal ingredients that stand out in dishes such as homemade tagliolini with mushrooms and leeks. Feeling a cocktail? "I love their Negronis," she says.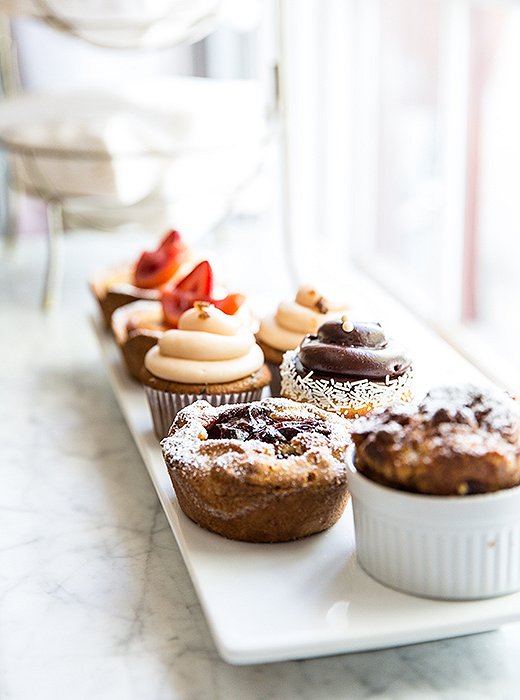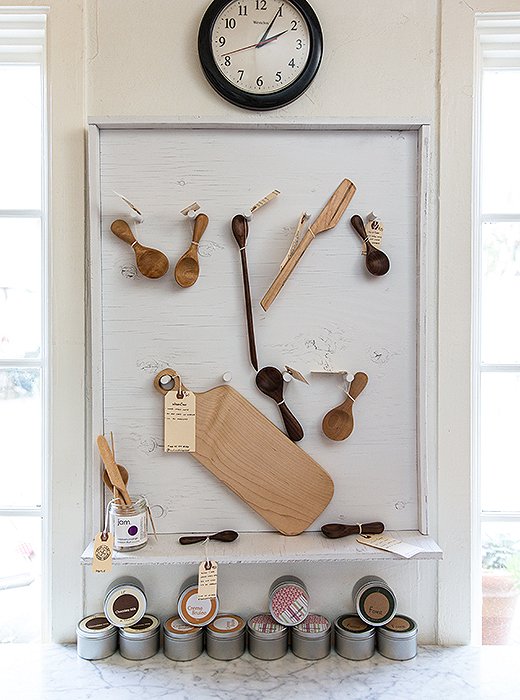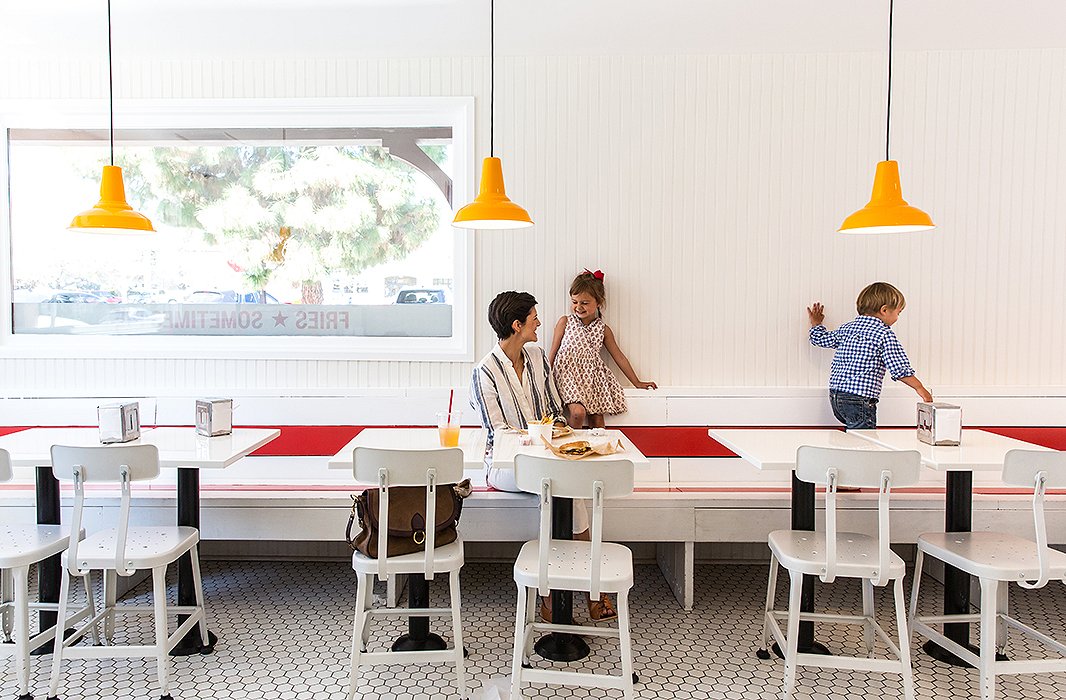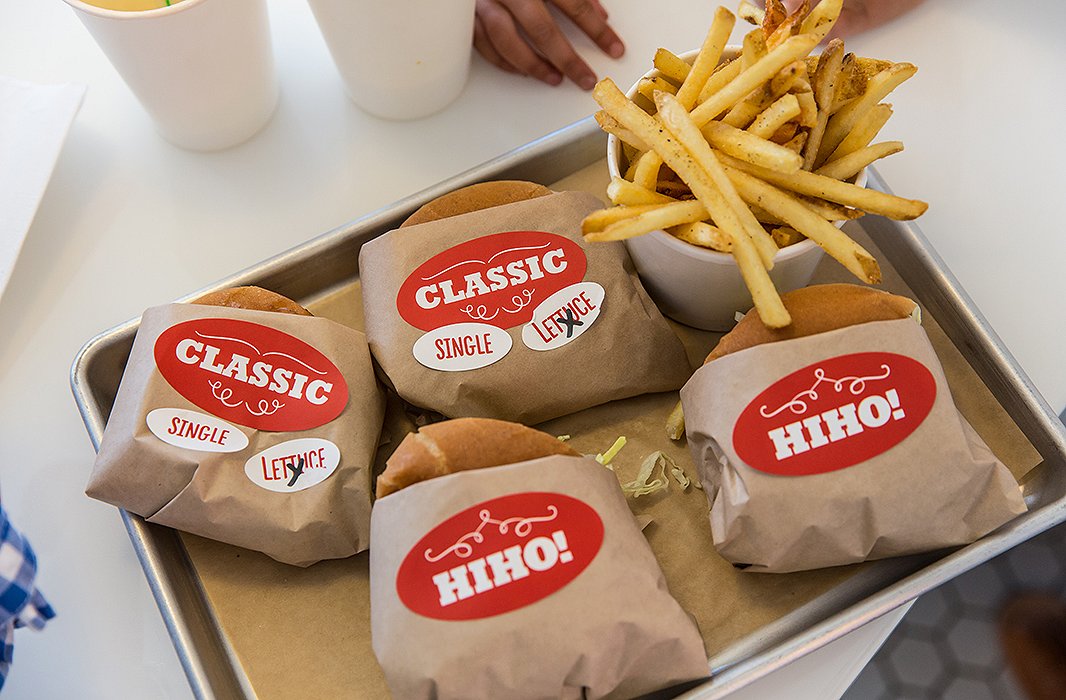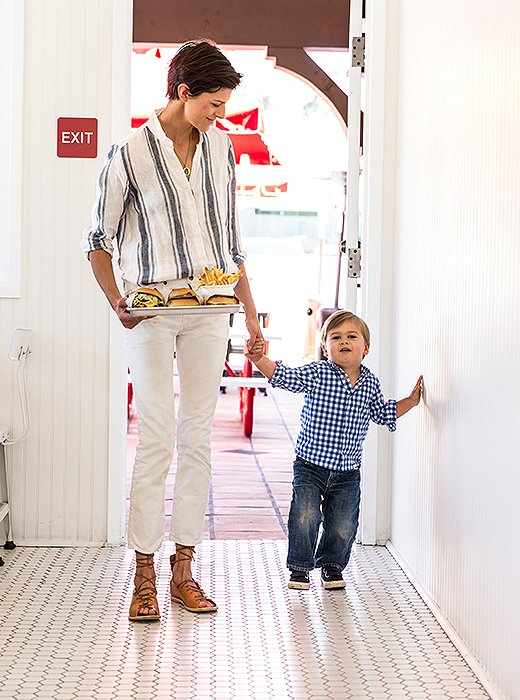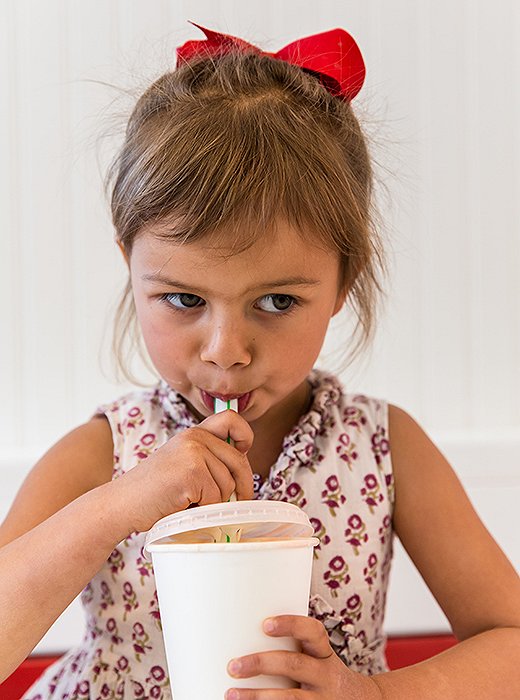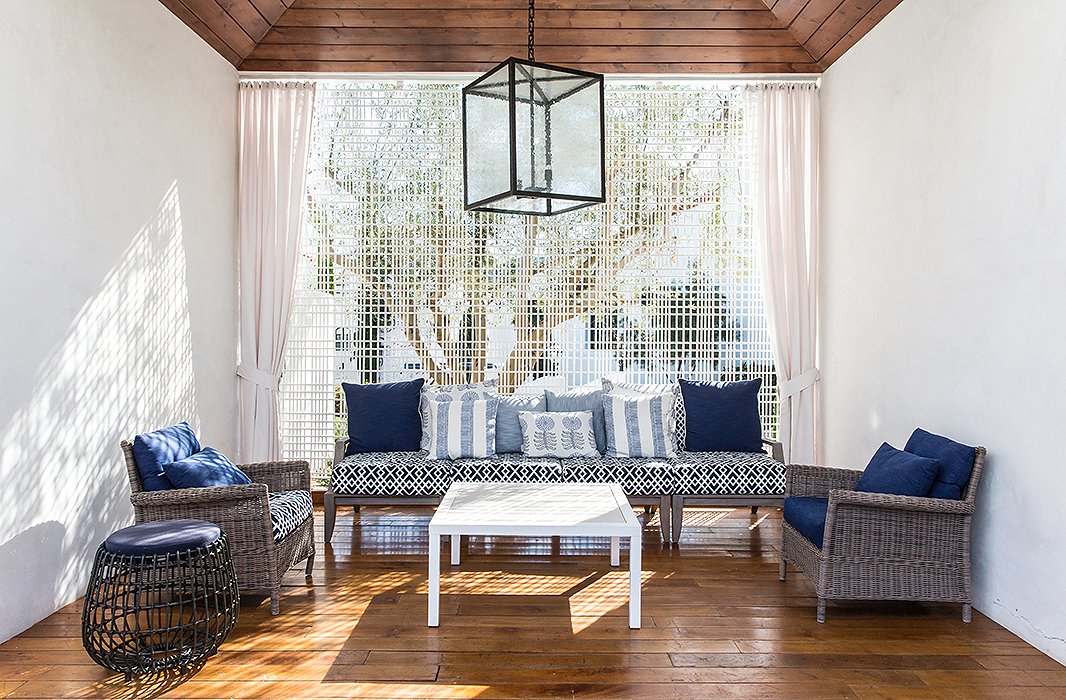 STAY
Ojai Valley Inn & Spa
"This is the most beautiful property in all of Ojai," says Lawren. "It has mountain views from all angles. And I love that it has maintained the old Spanish style." The stunning resort, opened in 1923, sits on 200-plus acres and has a Moroccan hammam-style day spa and multiple restaurants. "We go for early dinners at Jimmy's Pub and let the kids play on the putting green under the giant oak tree," she says.
Thacher House
"I discovered this inn through my friend, Irene Neuwirth—she was raving about it. It's an amazing property with private cottages," says Lawren. "The owner, Calvin Zara, does it all. He lovingly restored the buildings, decorated it with amazing antiques, raises animals, and grows fresh vegetables for the menu." At the former private estate, Calvin customizes each guest's stay based on "personal interests, tastes, and needs" with farm-to-table dining and activities that include gardening, pickling, and preserve making.
Ojai Rancho Inn
"A very popular place to stay and really affordable," says Lawren. "The hotel group has another hotel in nearby Los Alamos. Check out their great little wine bar called Chief's Peak with a nice selection of craft beers and wines. It's where all the locals flock to on weeknights." Rooms are a hybrid of Ralph Lauren ranch and chalky desert chic and have kitchenettes and record players. A pool keeps you cool in the heat of the day.
Insider Intel!
Coming soon: a hipster camp in Ojai. Caravan Outpost Hotel, a cross between "boutique hotel and mobile caravan," will set up in several Airstreams for short stays on a property dotted with palms.  Visit caravanoutpost.com for details.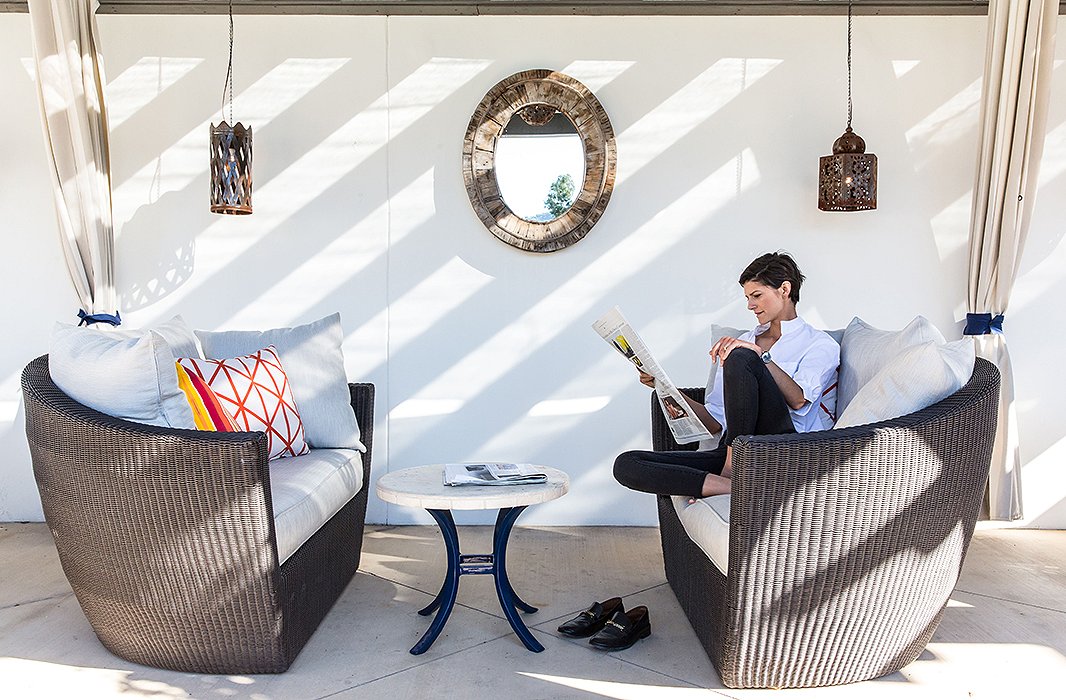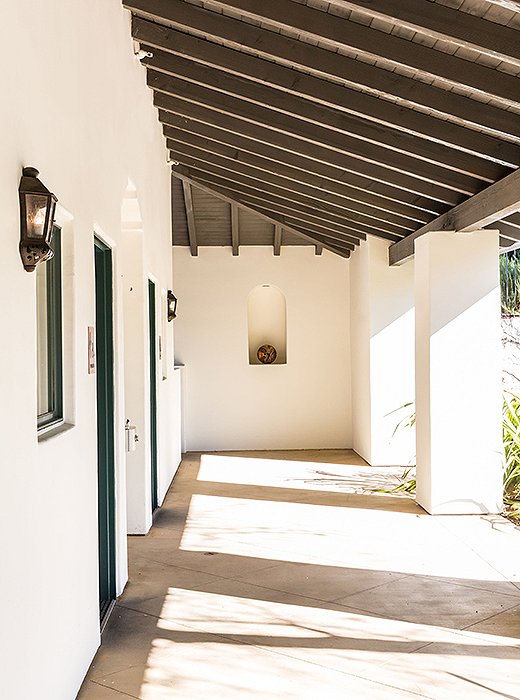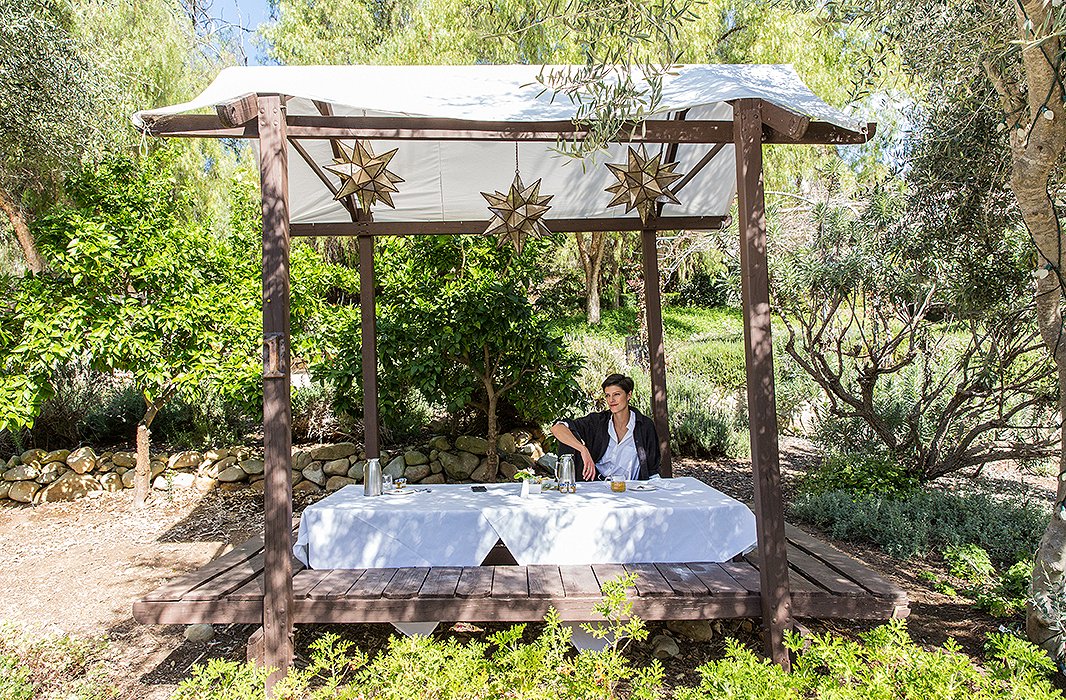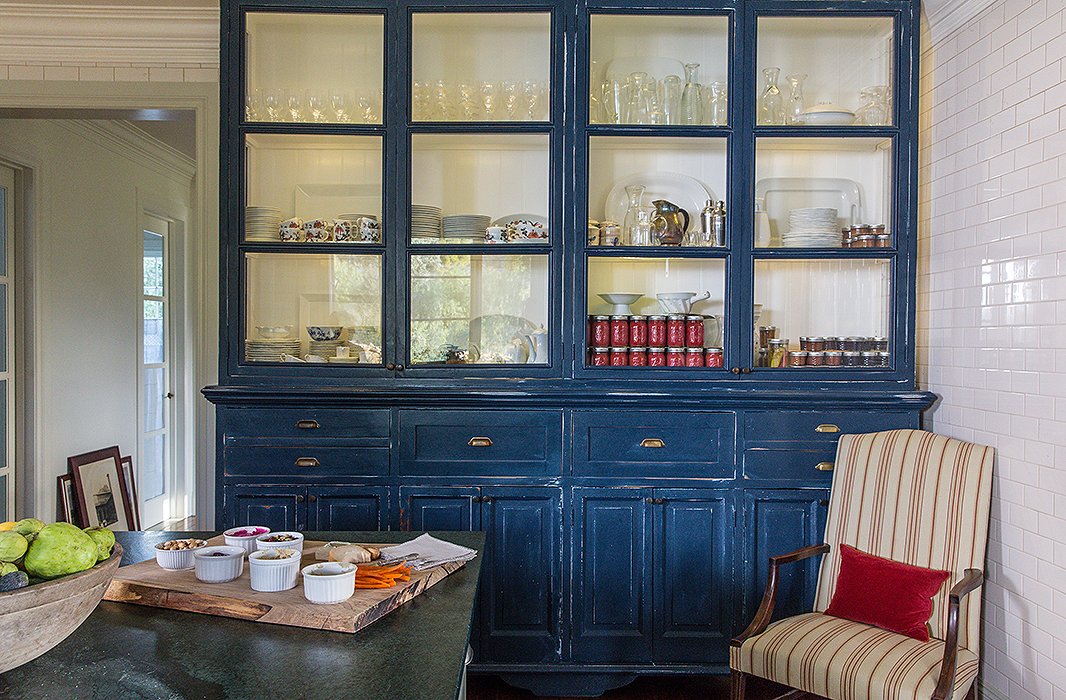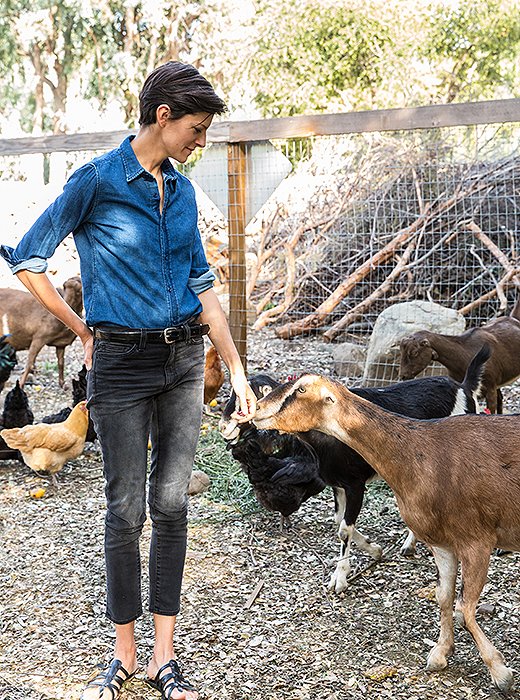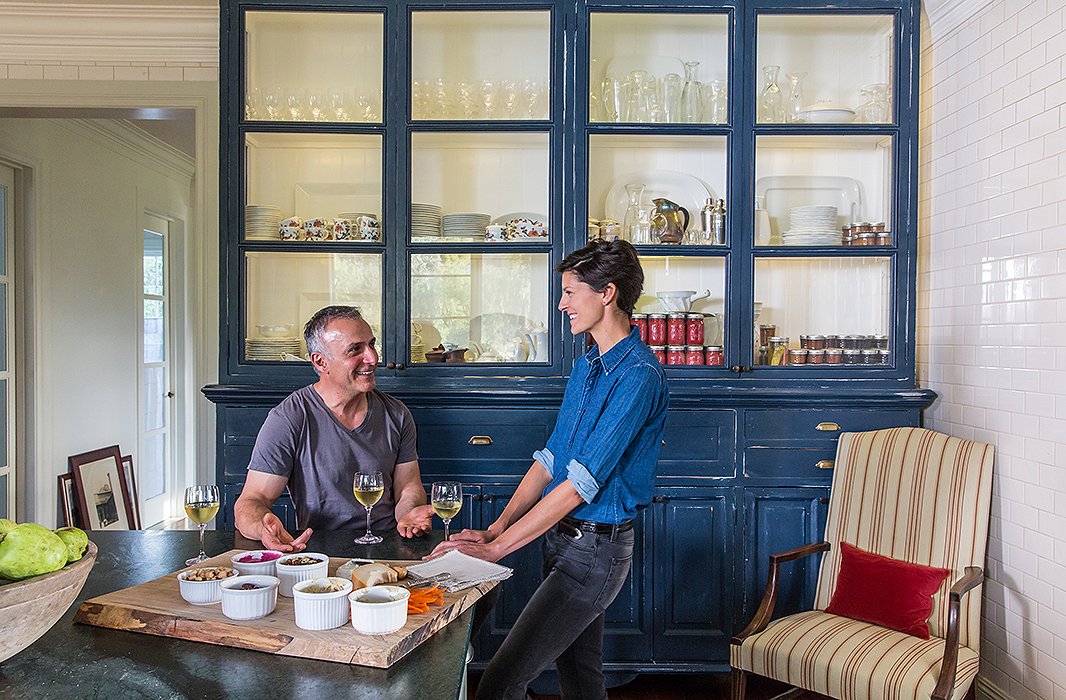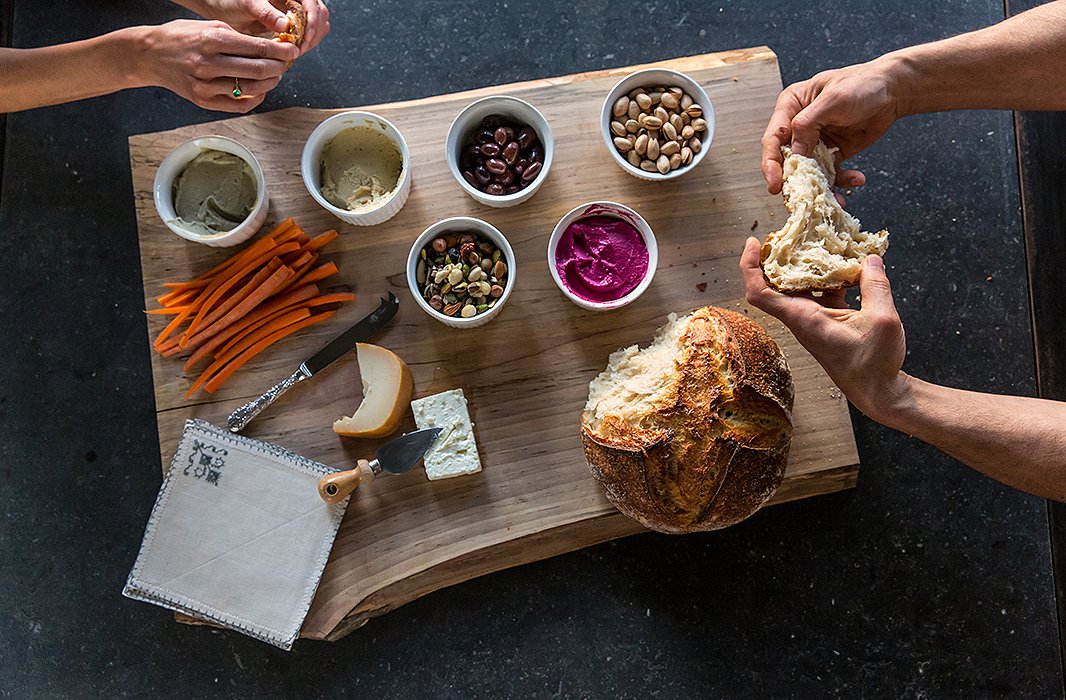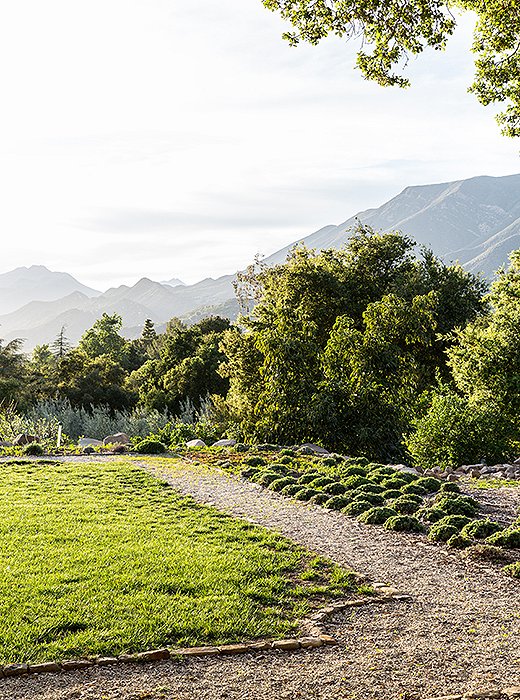 Growing up, I actually spent a lot of time in Sonoma, and Ojai here reminds me of what Sonoma was like then.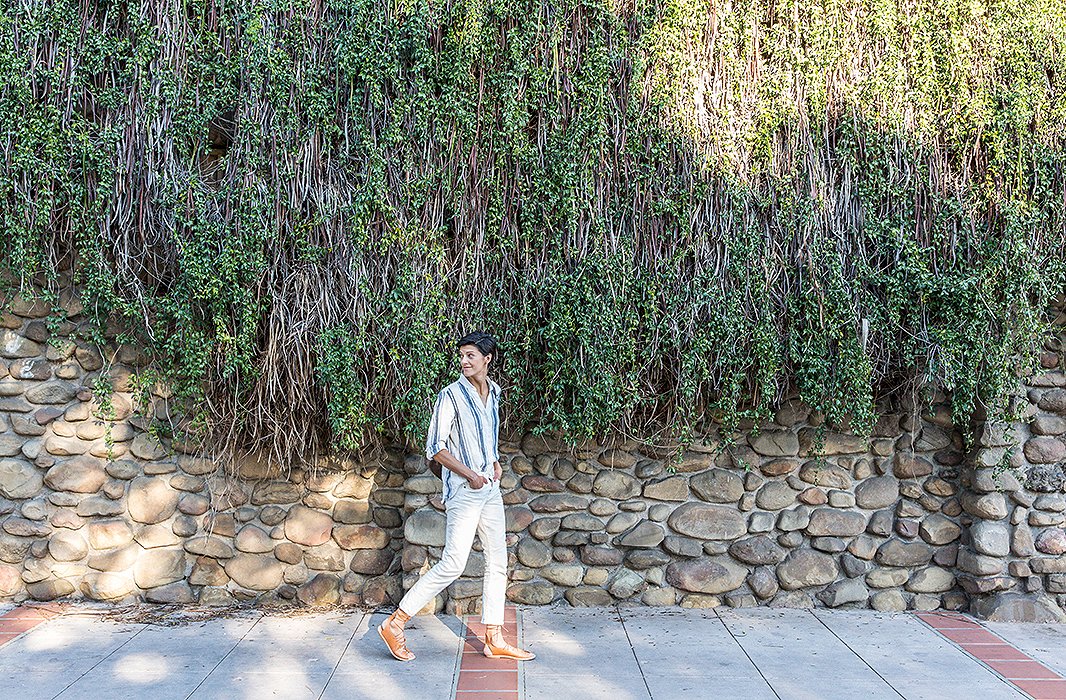 VISIT
Matilija Canyon
"The first time I ever came to Ojai was on a camping trip with my husband," says Lawren. "It is superspecial to me." Part of Los Padres National Forest (10 miles from downtown), the grounds are dotted with swimming holes, hiking and horse trails, and plenty of wildlife. "People live in the canyon, but there are definitely some mountain lions there. The natural sulfur hot springs are cool too. But they're tricky to find." Visit ojaihotsprings.com to get the skinny.
Meditation Mount
"Whether you meditate or not, this is just one of the most beautiful spots in all of Ojai," says Lawren. "It's just a really cool place to take a yoga class, or you can just walk around on the property and enjoy it like a little retreat. I always put it on every visitor's must-do list." Open Wednesdays through Sundays, the property has daily yoga and Pilates classes as well as a monthly full-moon meditation, which Lawren is keen to try. "It sounds incredible."
Ojai Olive Oil Co.
"I use their olive oil all the time," says Lawren. "My favorite is the Andalusian. It's really grassy and delicious." Located on the east end of Ojai, the 35-acre property has trees that were planted in the late 1800s. Whether you stroll through the groves, visit the tasting room, or catch one of the educational talks, be sure you take something home: Its shop carries not only extra-virgin and infused oils but also balsamic vinegars and olive-oil-based balms, soaps, and creams.
The Mob Shop
According to Lawren, the best way to experience Ojai is on two wheels. "The Mob Shop is great, and they have all the cool, beautiful bikes like Linus that you can rent or buy." Create your own route like Lawren and family do. "We have breakfast at one end of town, then bike to the other, explore some new trails, and then end up for lunch at this great family-run pizza joint, Boccali's." Mob can also hook you up with one of its custom tours, like the "Experience Ojai" ride that winds through the area and tells you some local history.
Wheeler Gorge
"Because Ojai is sunny and desert-y, this is a nice place in the shade," says Lawren. "We take the kids there to be by the water, catch frogs, and skip stones." Also located in Los Padres National Forest, the site offers campgrounds, guided tours, and winding trails with spectacular mountain peeping.
Insider Intel!
Take your picnic to Folk Steady, a music event that happens at the Ojai Rancho Inn once a month. "Everyone brings blankets and their kids, and it's so much fun," says Lawren. "We bring lots of old Pendleton blankets, beer, and snacks."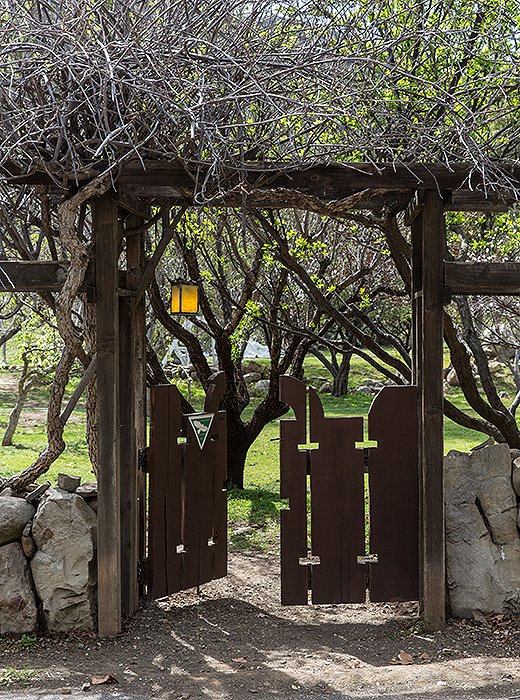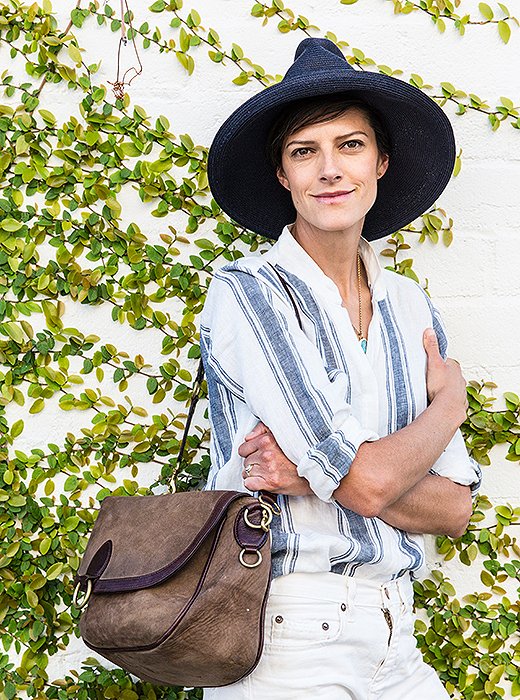 I lived in cities my whole life, and I never really thought of myself as a small-town girl, but it is so culturally interesting here.
CREATIVE PURSUITS
Artists and artisans have long been drawn to Ojai. From modern painters to ancient farming techniques, Lawren offers a few of her favorite makers.
Mark Churchill
"He is my extremely talented ceramics teacher," says Lawren. "I love that most of his glazes are simple and pure. They let the forms themselves be the focus." Look for his hand-thrown porcelain and stoneware among the stacks at Bart's Books.
The Ojai Valley Grange
A local chapter of the oldest agricultural organization in America, the group offers workshops. "Organic farmer Grace Malloy, a friend who runs a local farm and CSA, teaches here," says Lawren. "I'd recommend attending any class."
Porch Gallery
"This is a wonderful contemporary gallery," says Lawren. "It's right next to the farmers' market, which makes it a great pit stop on Sunday morning after you shop." Pick up a lush, textural landscape by Ramon Ramirez or browse its rotating roster of artists.