After months of planning and design, our first-ever shoppable show house is making its debut in New Canaan, CT. It's also the home of One Kings Lane president Debbie Propst, who worked with our team at The Studio at One Kings Lane to reimagine a tasteful (but tired) 60-year-old property into a contemporary showcase brimming with her own unique sense of style. Designed by Royal Barry Wills, a 20th-century architect who specialized in Cape Cod structures, the  farmhouse-style home already had good bones and plenty of character. The challenge? Modernizing the interiors to suit the needs of a growing family without sacrificing the home's original details and charm.
Click play above to join Debbie for a tour of the space. Featuring unique vintage finds as well as some of our favorite collections by Kara Mann for Baker|Milling Road, Miles Talbott, and Bunny Williams, it's a mix that truly reflects the people who live there. Below, we sat down with Debbie and dove a little deeper into her personal aesthetic and the happy reasoning behind those life-size alligators gracing her dining room table. 
---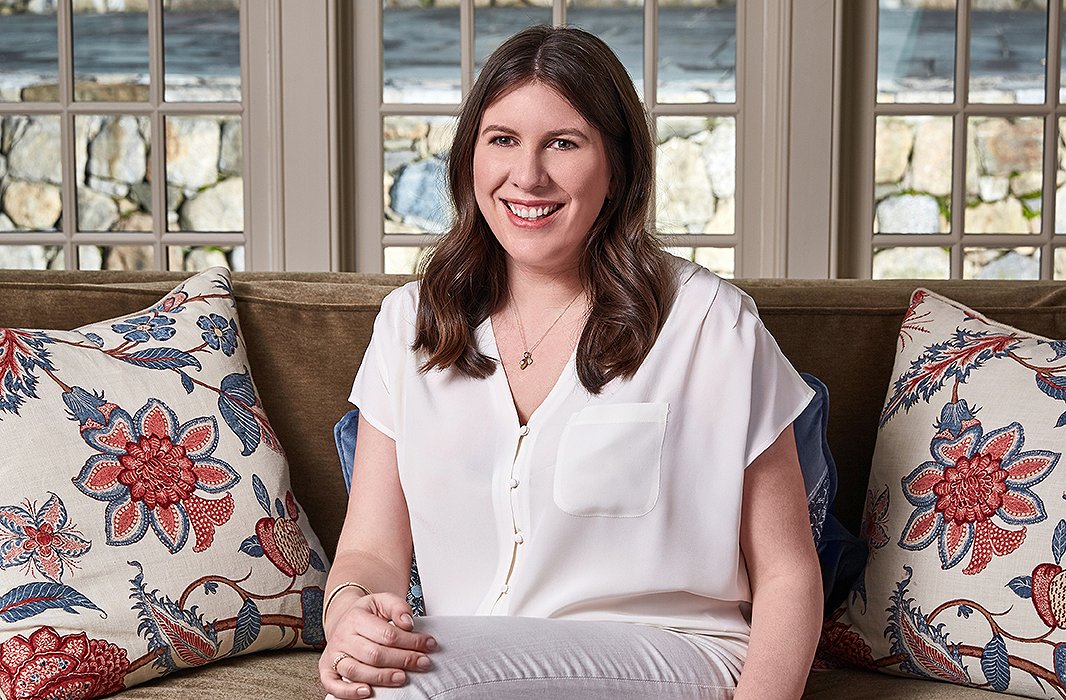 What does the word home mean to you?
It's where I want to be most relaxed and comfortable and where I surround myself with people and things that I love.
Can you tell us a story that speaks to your personal style?
One of the things that I really enjoy doing in the summer in Connecticut is going to the Greenwich Polo Club. It's pretty much the best people-watching you could ever imagine. It's all about setting up a big beautiful picnic on the grounds. We get there really early in the morning, lay out a beautiful blanket with a wicker picnic basket and fresh flowers… and it's pretty much Pimm's and finger sandwiches from there. It's as British as you can get in terms of the style and food.
You've said that your home is representative of the way you grew up. How so?
I grew up between the UK and Barcelona, Spain. I was born in Scotland but spent most of my childhood in the south of England. Rural roads, old stone walls, and beautiful gardens—it was an authentic farm-style way of life, and I think my home here, and the area around it, speaks to that. When I'm out on the countryside roads in Connecticut I really feel like I'm in the south of England. And as far as Spain goes, that's really where I found a love of architecture and design. We spent most of our weekends there surrounded by Gaudí. His parks, his buildings… it's not that Gaudí is my style—he doesn't really resonate with me—but I really appreciate what he did, what's behind the beauty he created, the incredible engineering it took. It was my time in Barcelona that really fostered my love of architecture and good design.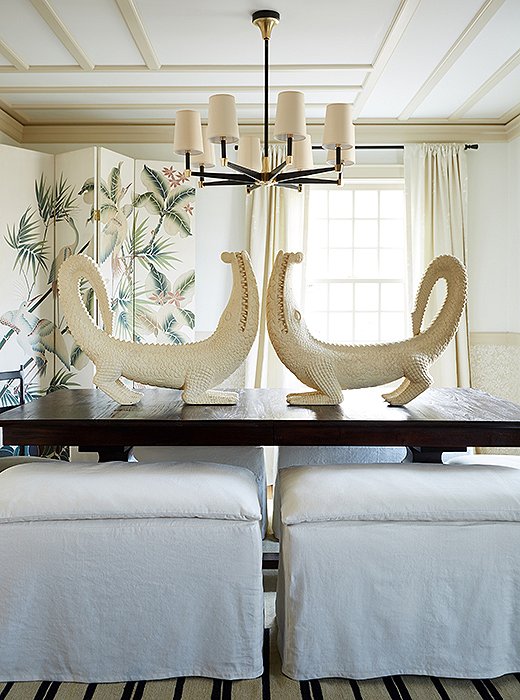 The two alligators on the dining room table: What's up with those?
Well, it's important to remember that you shouldn't take yourself too seriously. You want people to smile when they walk into your home, and everybody who walks in and sees those alligators think they're totally weird, but they've all smiled… and that's the point.
Tell us more about the concept of residential retail behind your home?
The idea is to give the customer an opportunity to see furnishings in context and how people actually live with them. I believe that to be a really great lifestyle brand you have to have a two-way relationship with your customer, and I felt the best way to do that was to open up my home to the One Kings Lane community.
What do you want people to know about The Studio at One Kings Lane and what it can offer?
I want people to feel inspired. It's not about coming in and replicating what I have in my home, it's about sitting down with The Studio team and creating a tailored design specific to the individual, a design that's uniquely theirs. And it's an inclusive approach; we strive to offer a range of pieces that span a variety of not only styles but also price points. There really is something for everyone, and The Studio is there to help.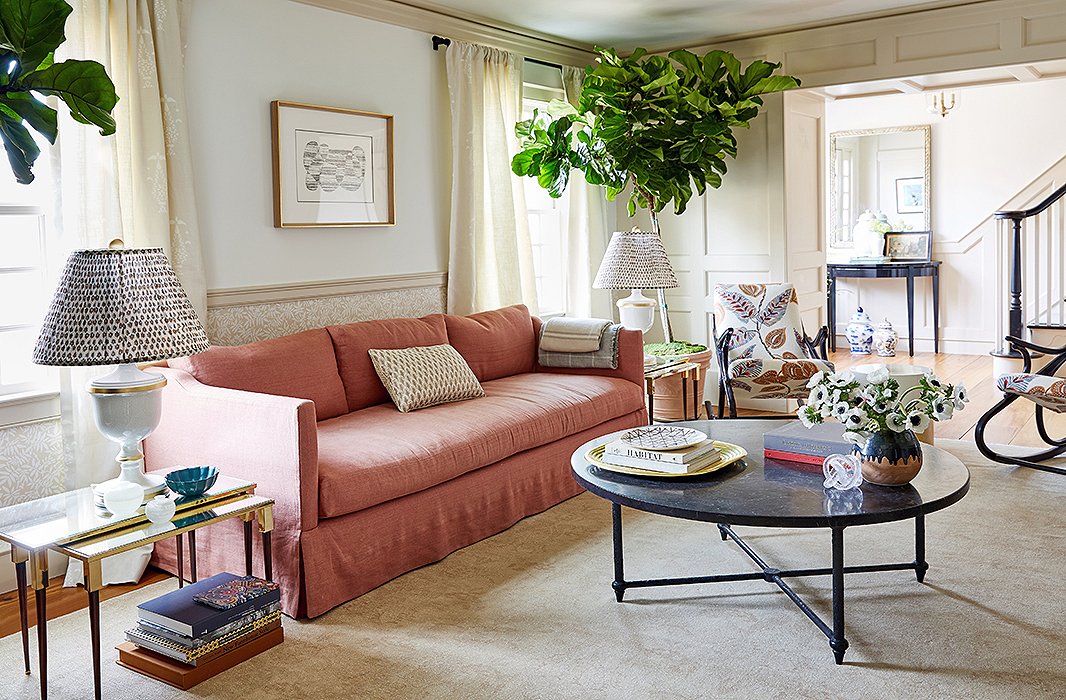 I believe that to be a really great lifestyle brand you have to have a two-way relationship with your customer, and I felt the best way to do that was to open up my home to the One Kings Lane community.
Stay tuned for more on the One Kings Lane Connecticut House in the coming weeks!