On Jobs Lane in Southampton, in what was once the historic Rogers Memorial Library, you'll find the One Kings Lane Hamptons shop. Designed to look like a beloved destination for weekend escapes that's been in the family for several generations, it is made up of rooms that are entirely shoppable. We thought it worthwhile to break down its design, to help you create your own beach-house-with-history no matter how far you are from the nearest shore. And if you can't make it to Southampton to shop, don't worry: You'll find exactly what you need (nautical or otherwise) right here.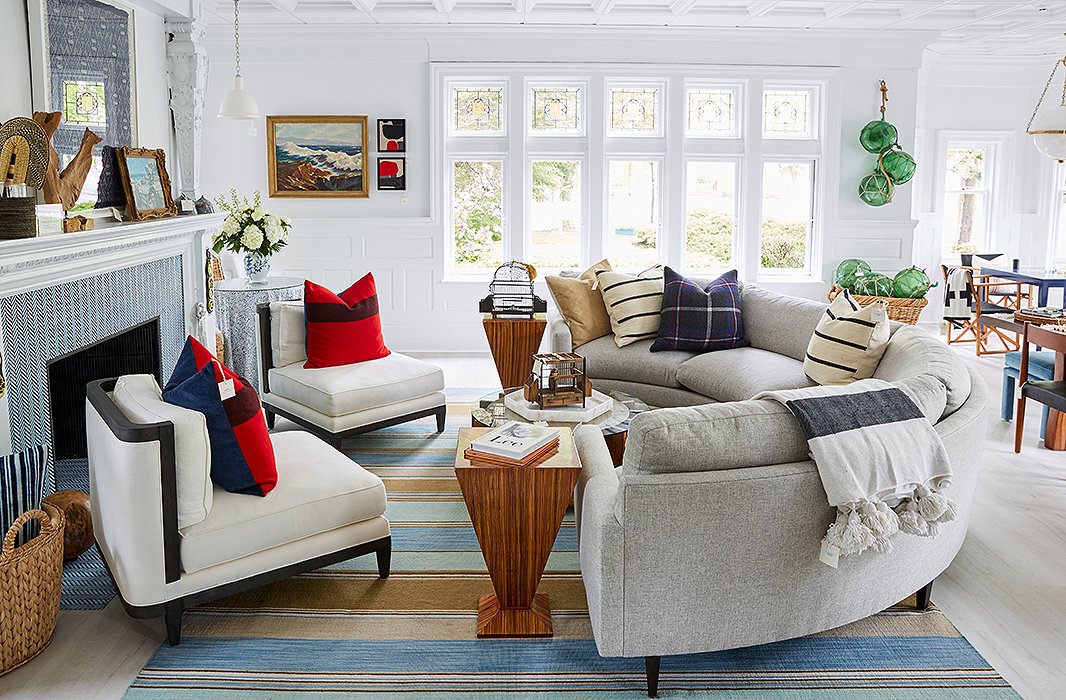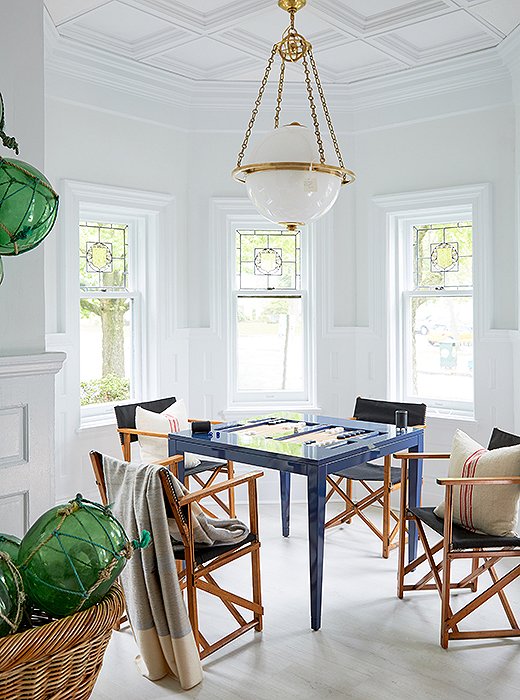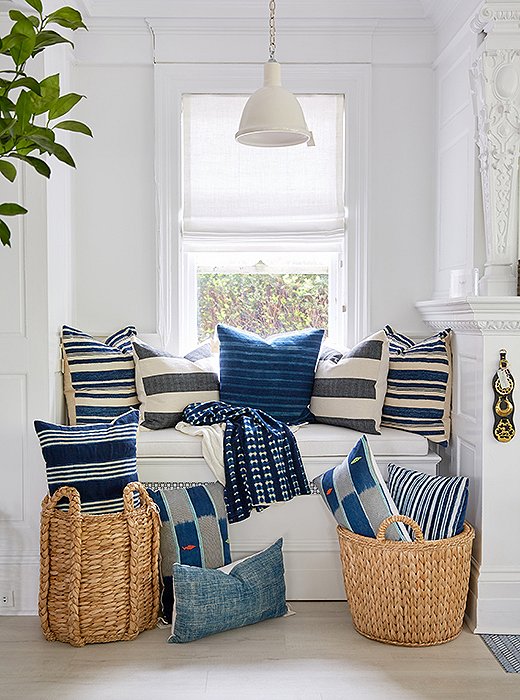 Educate Yourself
---
Points of reference are helpful in any design project. For the One Kings Lane store in Southampton, in-house designers Nicole Fisher and Sally Gotfredson looked to summer homes of both the present and the past. Contemporary retreats belonging to designers including Thom Filicia and Barbara Cosgrove as well as more-established properties such as the Tudors of Tuxedo Park were just a few of their reference points. "We wanted it to feel collected," says Sally, leading her to select a slew of vintage staples such as faded Oushak rugs, antique objets, and decades-old artwork.
Fictional homes can also serve as points of inspiration. Whether it's Erica Berry's Hamptons pad in Something's Gotta Give, the lodge in Dirty Dancing, or the rustic hideaway from Message in a Bottle, film sets provide ample decor ideas that easily translate to real-life living.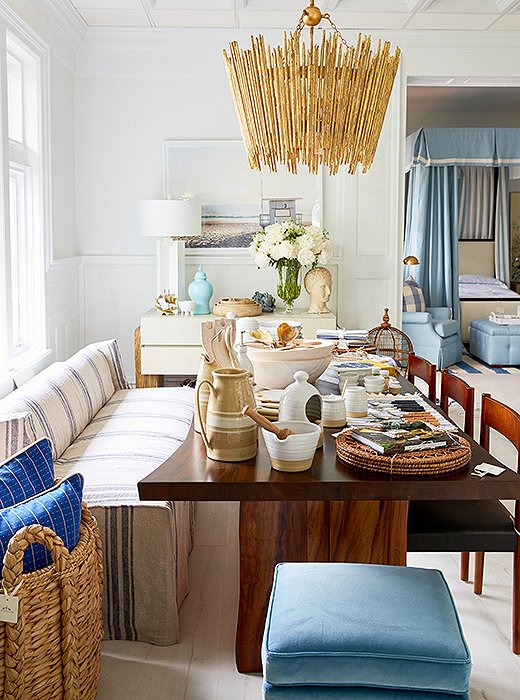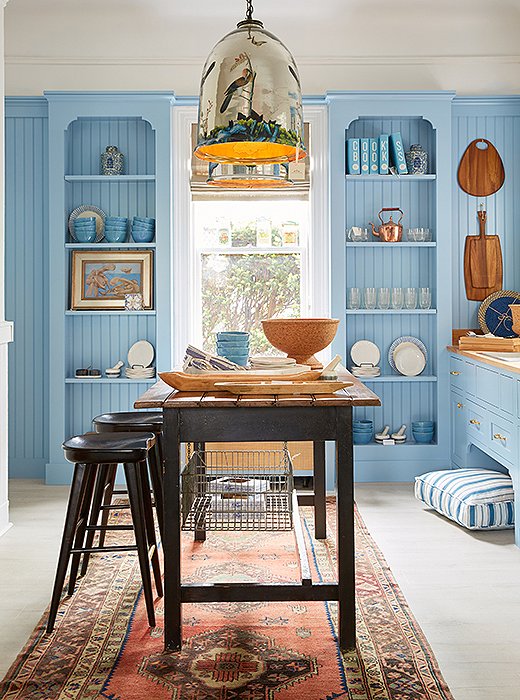 Mix Old with New
---
Collections of odder things such as old tennis rackets, glass fishing floats, or birdcages give a space a sense of character. Even the newest of neutral sofas can be become a chic point of interest when anchored by a coffee table of repurposed driftwood. It's this juxtaposition of something fresh with something storied that gives a room soul.
Master Your Materials
---
Raffia, rattan, and fabrics with a looser weave are crucial to any space in need of a beachy twist. Not only are they easy to maintain, but they also keep things from feeling too serious. If your home is in a warmer location, research indoor/outdoor furniture options and focus on linen, mud cloth, and canvas. And if you're decorating a four-season abode, consider the aforementioned for now, then layer in materials such as wool, flannel, and cashmere when temperatures drop.
Balance Your Blue and White
---
Avoid taking "nautical" too literally. Yes, blue-and-white stripes are fabulous, and we should all have them in our lives, but if you want a look that's transitional as opposed to themed, be sure to toss in a few pieces finished with lacquer, velvet, or polished wood. Odes to a more cosmopolitan way of life, these are the yin to your blue-and-white yang. Abstract art, too, is an easy addition that'll keep things fashionable rather than kitsch.