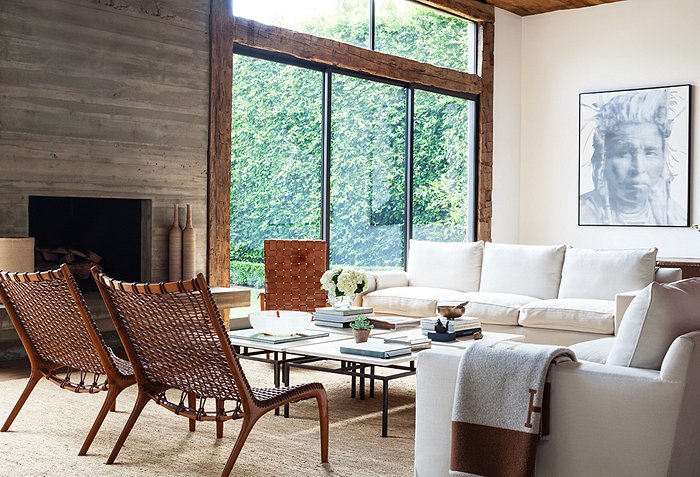 "Get organized" seems to make it on our resolution list year after year, which basically means it never really happens. Of course, we religiously do a quick cleanup of the house as soon as January hits in an effort to start the year off on the right foot, but surfaces and drawers seem to always slip back into chaos well before February. Not this year! These picks and pointers for tackling those notoriously tricky spots will help keep your clutter in check. And who knows? Maybe next year you'll have one less resolution to make.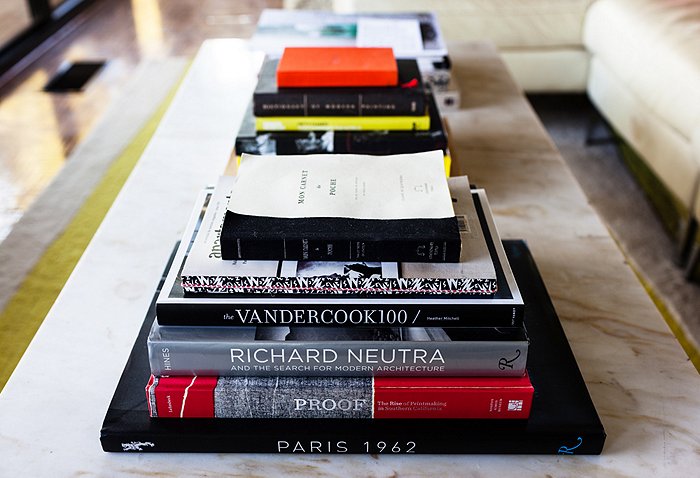 Coffee Table Styling, Simplified
Have you ever noticed the way a tidy coffee table can make the living room seem more pulled together? Simply stacking coffee table books from largest to smallest and evenly spacing out the stacks across the table takes less than five minutes, is a totally foolproof way to style the surface, and is easy to maintain all year. Make a point of quickly redoing your stacks anytime you notice things have gotten out of whack, and switch up the titles when you're ready to switch up the look.
Box Up Jewelry Storage
Top-of-dresser jewelry storage always seems to look rather messy, which only encourages messy behavior, but we still love being able to see what's there at a glance. This year, transition your pieces from opaque boxes and bowls to transparent storage boxes, which let you organize pieces by type while still keeping your baubles in easy view. The lid prevents any dust buildup between wears and gives you the option to stack the boxes if needed to save surface space.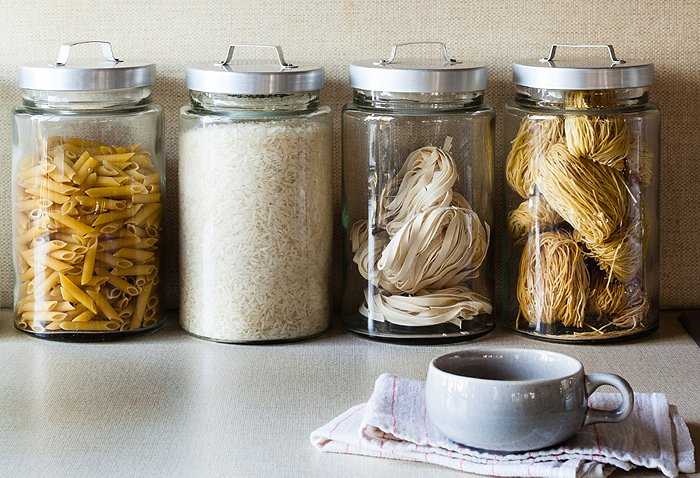 Contain Pantry Clutter
Having three half-used boxes of dried spaghetti in the pantry is not only a waste of space, but it also makes accessing any on-hand supplies for a last-minute weeknight meal more difficult. Instead, make a habit of decanting staples like pasta and grains into large glass jars and display them on your pantry shelf or kitchen counter in a neat row. Added benefit: You'll be able to see at a glance when you're running low on an ingredient.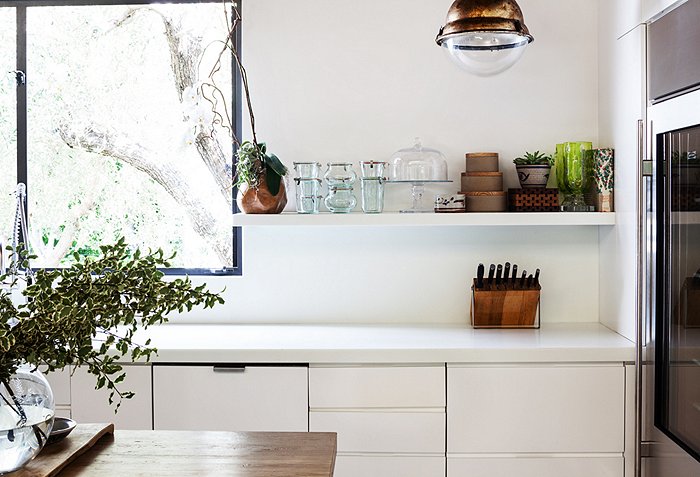 Color-Code Kitchenware
Open shelving is such an amazing feature in a kitchen, but it definitely presents an ongoing organizing challenge. Let color be your organizing ally by using the space to display similarly hued items whether it's a collection of crystal-clear Weck jars, an assortment of brown boxes and baskets, or anything and everything white. This one change can instantly turn shelves into a stunning, pulled-together display.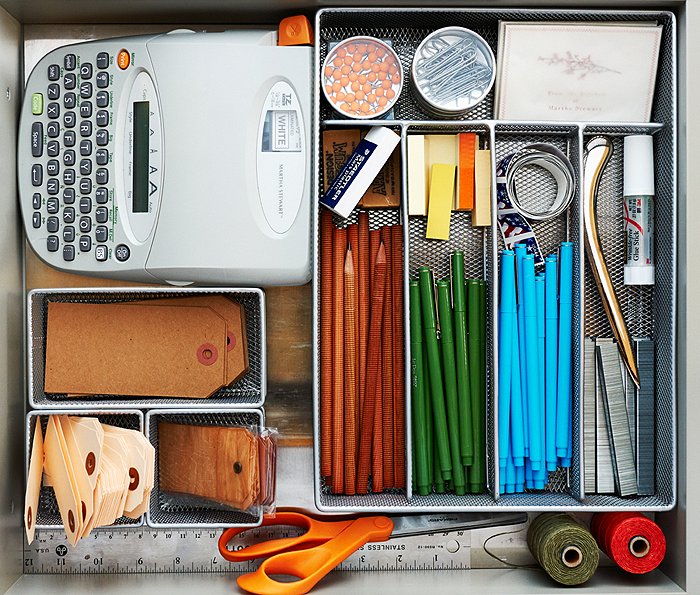 Add Drawer Organizers
If you haven't already discovered the joys of a drawer organizer, this is the year. To make the transition process as painless as possible, quickly empty the contents of your drawer—pens, paper clips, and all—into a basket, then install your organizer. As you replace items in their newly designated slots, anything you don't need will quickly present itself. Taking 30 minutes to sift through nonworking pens and scraps of paper and to make a space for the things you find yourself using often will save you countless hours throughout the year.
Photos by Nicle LaMotte and Jessica Sample
Our Favorite Organzing Essentials