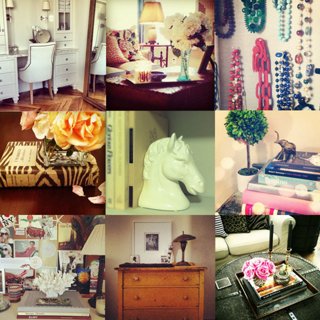 On October 17 we launched our #DesignIsNeverDone photo-a-day challenge on Instagram. For this challenge, we're asking you to flex your design muscles and show us your styled snaps, every day for 15 days, from our list of decor prompts below. While we're only a few days into the challenge, we've been so inspired by your shots that we had to share!
A big thanks to (from top, left to right) @verandainterior, @meg514, @alexistraina, @sarahhills, @mguethle, @graymalin, @j_steinberg, @brianpaquette, and @caseyjean217 for these snapshots!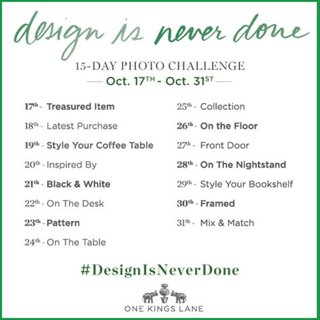 A number of people have asked if they can jump into the challenge although it has already started. The answer is YES! Please join us until October 31, and make sure to hashtag #DesignIsNeverDone on each of your photos—because when is it really ever done?