There's a new style that's sweeping the nation… and it's fresh out of the Pacific Northwest. Laid-back, rustic, a bit bohemian, and a touch classic, this look layers such elements as plaid textiles, live-edge woods, warm colors, exposed brick, and midcentury pieces. The vibes of Seattle, Portland, your family's lake house, and a '60s A-frame have all joined together to create a decidedly cool and down-to-earth style. Read on to learn how to recreate the look.
Lay Down a Pendleton Blanket
Portland, OR–based Pendleton Woolen Mills is about as Pacific Northwest as you can get. Its Native American trading blankets are iconic thanks to their vivid colors and intricate patterns. Shop vintage Pendleton to get the look at home.
Embrace the Rustic
Rough-hewn elements such as wood-paneled walls and stump side tables are at home in Pacific Northwest-style homes—and they're part of what drives the charm. Sprinkle in some of these rustic pieces to give your home that cozy, inviting look.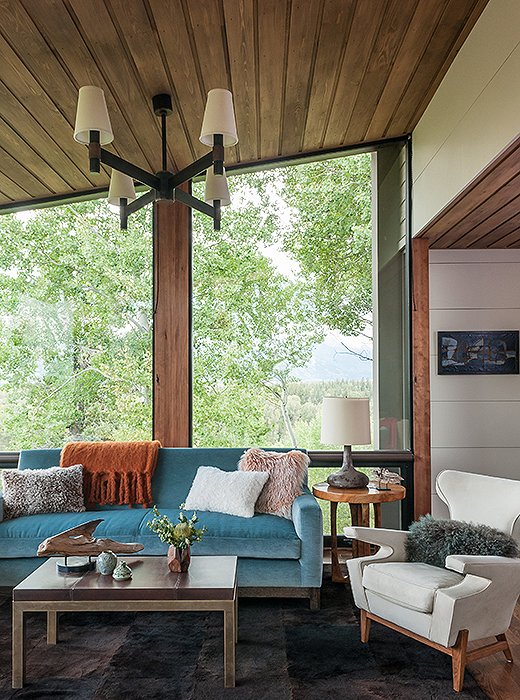 Balance Warm and Cool Colors
One of the things we love about this look is its balance of colors. Start with a base of cool hues—blues, grays—and then punctuate with warm accents in orange, rust, or red. Choose shades that are a little bit dusty and not too jarring.
Layer in Leather
A touch of leather is a natural fit for a Northwest-inspired home. The masculine material lends a handsome quality to a space, while the luxe finish provides an upscale feeling that can jazz up a cabin/lake-house vibe.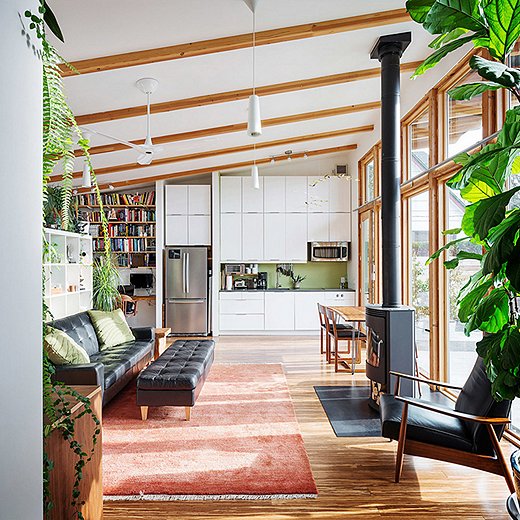 Sprinkle in Midcentury
You may not live in a '60s A-frame, but you can still add midcentury pieces to replicate this look. Take home a Danish armchair with slender arms, a globe-shape pendant lantern, or an ottoman with narrow, pointed legs.
Consider Classic American Shapes
Walking into a Pacific Northwest home, you instantly get a sense of nostalgia. Teamed with midcentury furniture and newer accents, classic Early American furniture creates a look that's inherited and time-honored. Look for designs like Shaker or ladder-back chairs, or perhaps a Federalist eagle mirror.
Integrate Industrial Elements
A touch of the industrial—such as a large vintage sign or a steel table or cabinet—fits in beautifully in a Pacific Northwest-style home, such as this former home of Portland, OR-based designer Max Humphrey, featured in the latest issue of Gray magazine. Just be sure to balance it with more-polished pieces, such as a chinoiserie-style lamp or an Hermès tray, to keep the space looking elevated and grown-up.
Try an Open Layout
The overall vibe of the Pacific Northwest style is a welcoming and laid-back one, with nothing too formal or precious. An open-plan layout is complementary to that, as it suits easy entertaining and makes guests feel at home. Try to create a variety of seating areas in your common areas and make living and dining spaces blend.