Whether you're hopping in a car for a little retro road-trip action or jetting off for a fabulous island escape, don't hit the road without these chic, utterly essential pieces. Need more vacay inspiration? Scroll down to check out a few of our favorite weekend-getaway destinations!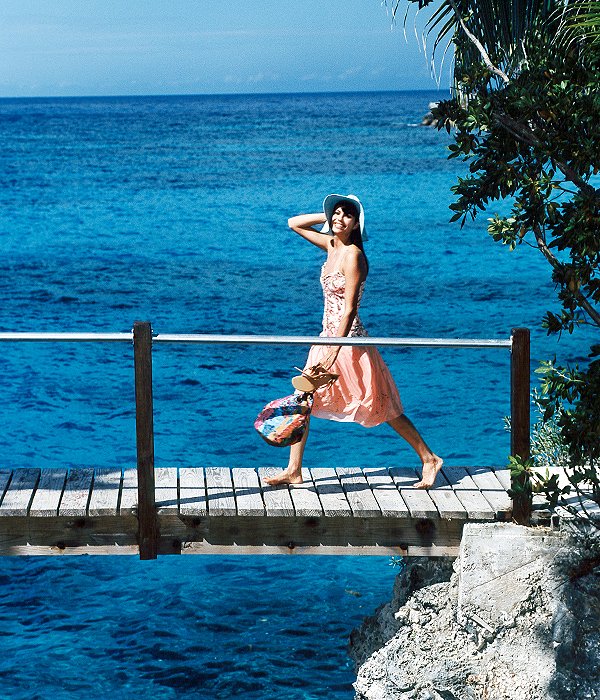 Great Weekend Trips from…
…the East Coast
Montauk. For everyone who ventures to this Long Island town—from young families to fashion stars (Cynthia Rowley) to salty fishermen—the allure remains the same: "There's just something magical about it," people say time and again.
Palm Beach. This classic Florida getaway offers sugar-soft sand, stellar shopping, and a distinct Mediterranean influence design-lovers won't be able to get enough of.
Lewes. Located about midway down the East Coast shoreline, this small Delaware hamlet seems to have forgotten what year it is. Proudly boasting that it's the "First Town in the First State" on a sign as you enter, it'll make you feel as if you've stepped back into a simpler time.
…the West Coast
Palm Springs. A sun-kissed California oasis where Frank Sinatra chased Ava Gardner around a piano-shape pool, where Don Draper cavorted with a tribe of jet-setting sybarites on that episode of Mad Men, and where, today, the past is still alluringly present.
Wine Country. Sipping, sunning, and supping—what could be better? Whether you decided on Napa or Sonoma, the scenery—all vine-covered hills and bright blue skies—is just as intoxicating as the vino.
Kauai. Known for its lush foliage, wild-chicken habitation, waterfalls, and serious foodie cred, this Hawaiian island is a must-hit spot for honeymooners and adventurers alike.