Tie a Room Together
In a space like the kitchen—where there's so much going on—black paint can create a sleek, organized beauty. Use the paint on multiple fronts; we love how these black-and-white tiles play off the black-trimmed windows and cabinets.
Define An Airy Space
As we all know, there's no combination quite as chic as black and white. In mostly white rooms or rooms that get lots of light—or both—black can punctuate the space and give it some polish. These vertical and horizontal lines, from the molding along the floor and ceiling to the window panes, help to ground an airy bedroom. And note how the lines are carried even further: The black lines of these windowpanes continue along the top of the curtains, and the blanket pattern echoes the black trim.
Highlight Design Details
Think of black paint as a highlighter, which you can use to draw out architectural elements of a room. Ceiling molding or a carved mantel is a perfect target. Perhaps most of all, we love the idea of highlighting an arched doorway—a lovely detail that could otherwise go unnoticed—with a swoop of black. Whether the rest of the walls are white or another color, the whole space will come into sharper focus.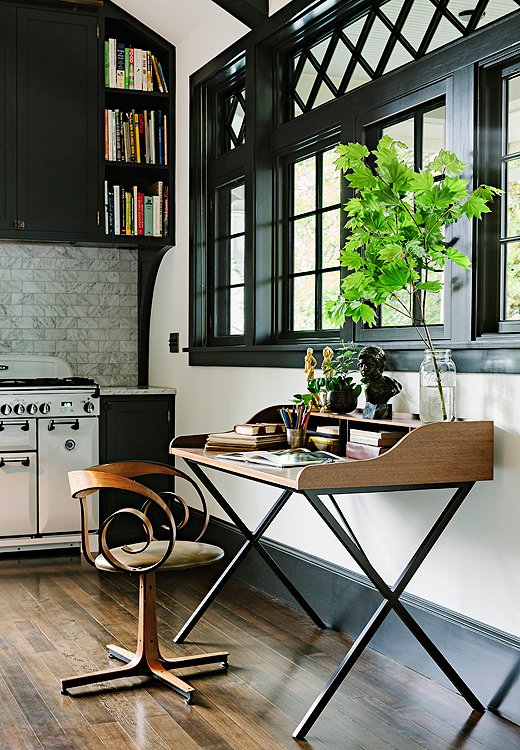 Add a Modern Update
We love the cost-effectiveness of black trim: Without changing a single furnishing, you can get a much more modern space. With the crisscrossed windows, this kitchen corner look a little storybook. But with the rich layer of black along the baseboards and other spots (including the windows), it becomes a fresh, modern, and inspiring work corner.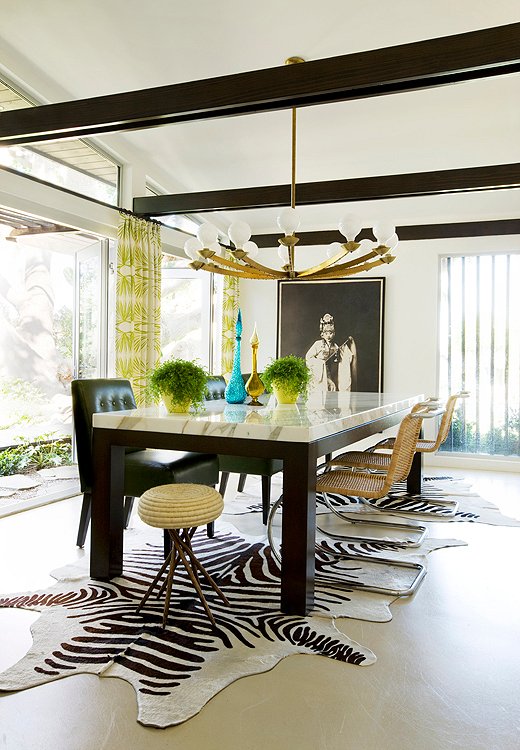 Give a Glamorous Lift
Black is a strong color—it can play off statement pieces and make them pop even more. These black-painted beams frame a dining room scene that's centered around a golden chandelier and large-scale animal-print rugs. Within this framework, the open-air, high-ceiling room is taken to a more glamorous place.