We all have those areas of our wardrobe that are a bit underserved, and if you're like us, it's loungewear that gets the least amount of love. It makes sense considering only those nearest and dearest ever get to see us sporting those pieces. But as the holidays approach and long mornings spent lounging with loved ones draw near, it's time to turn a bit of attention to your sleepwear style. If old workout gear and promotional T-shirts have been in rotation longer than intended (we've all been there), then it might be time to upgrade to a crisp new pair of pajamas. The best part is, thanks to some current fashion trends, you can also get mileage out of those PJs as a part of your spring and summer wardrobe! Keep reading to find out how.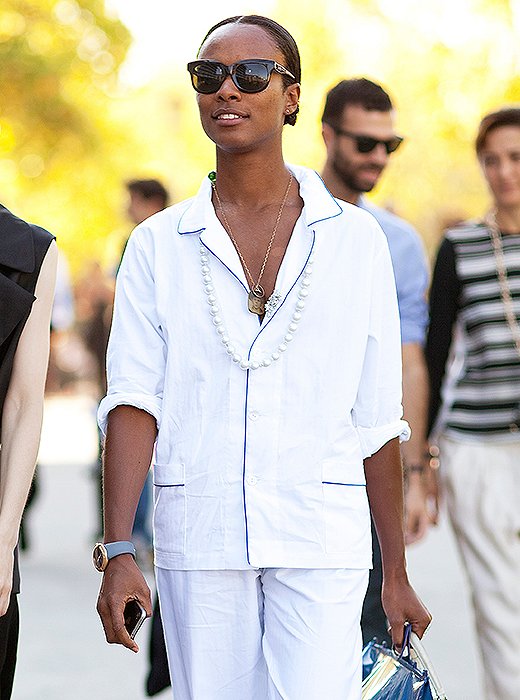 Consider Trying PJ Street Style
Dress It Up
Check out any street-style blog these days and you're bound to spot a few ladies sporting their pajama sets loud and proud during fashion week, often paired with a strand of pearls or a stunning pair of heels. To pull off a head-to-toe set, the trick is to elevate the look with standout accessories. It's a daring move, but the key here is confidence.
Shirt Show
Try easing into the idea of sporting your pajamas outside the house by pairing just your PJ top with a favorite pair of jeans. Again, a great pair of heels will make for a more fashion-forward and office-appropriate look, but flats also work, especially when the look is worked in as part of your weekend wardrobe.