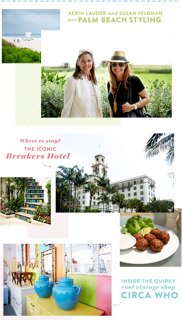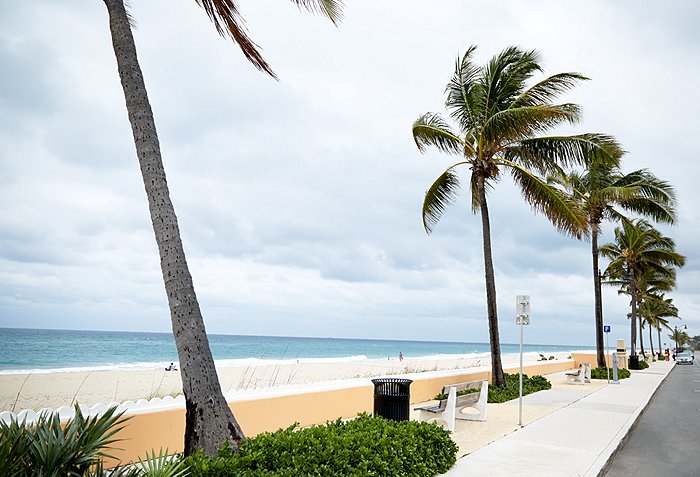 "My family's been coming to Palm Beach as long as I can remember. When I was a little girl, the night before we'd come, I could never sleep—I was always so excited. I still feel those butterflies today. "
—Aerin Lauder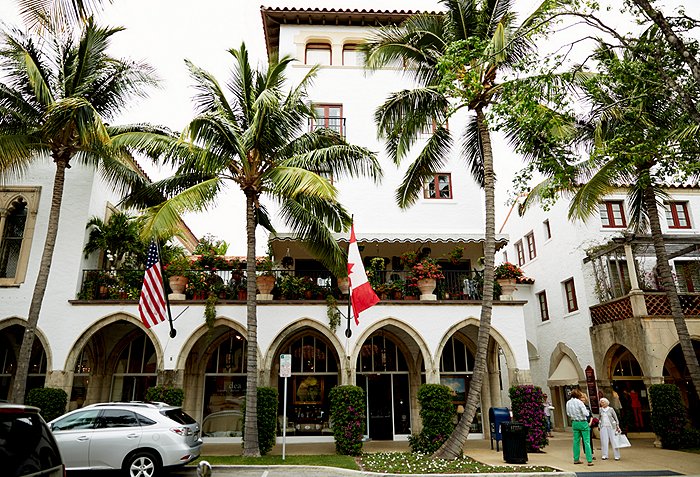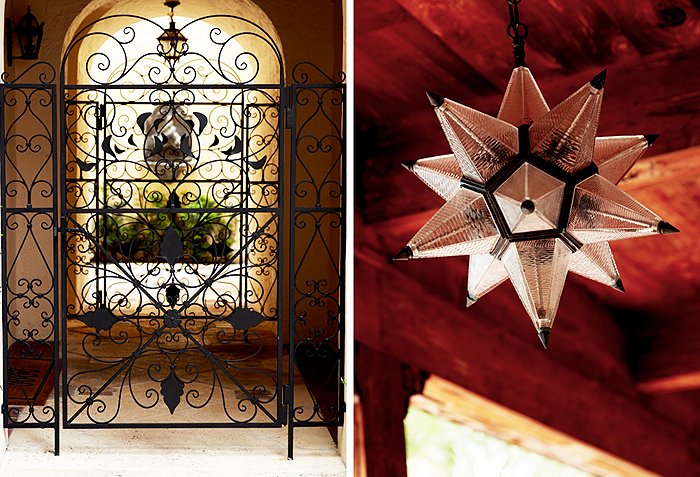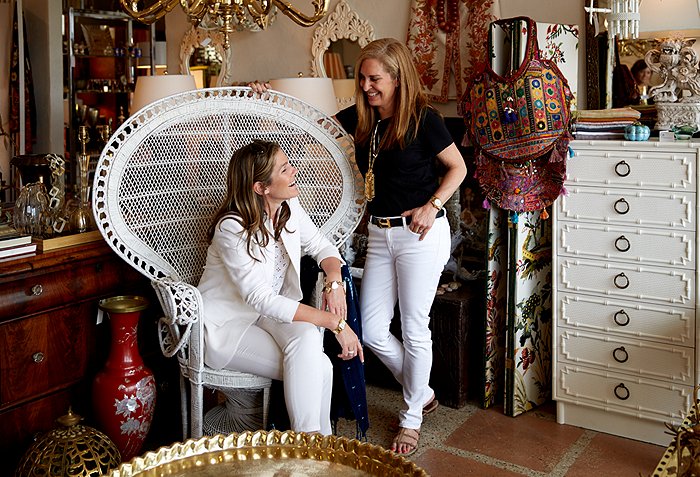 "Palm Beach is about color. You walk the streets and see beautiful flowers and people wearing incredible clothing, and even the fruit is beautifully bright and lush."
—Aerin Lauder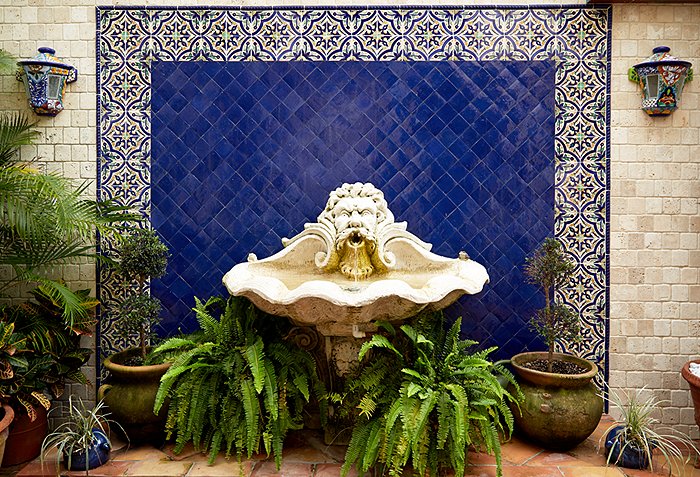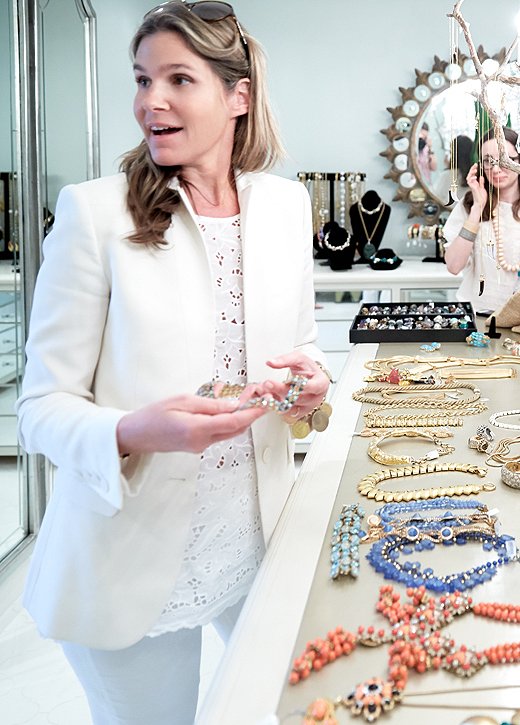 "My personal approach to living with style is to surround yourself with elements and objects that you love."
—Aerin Lauder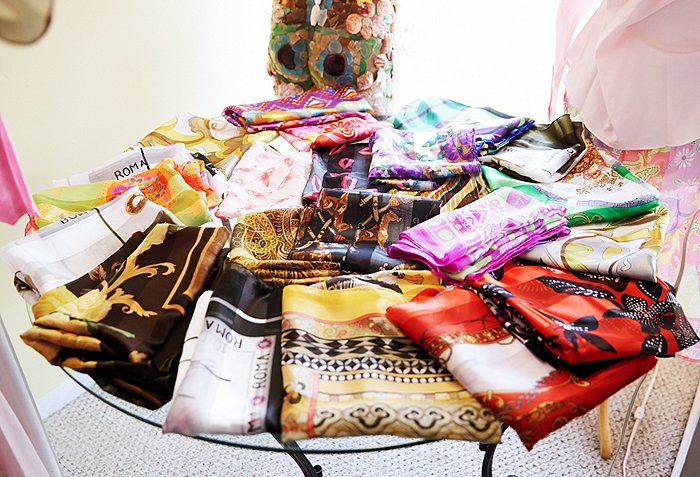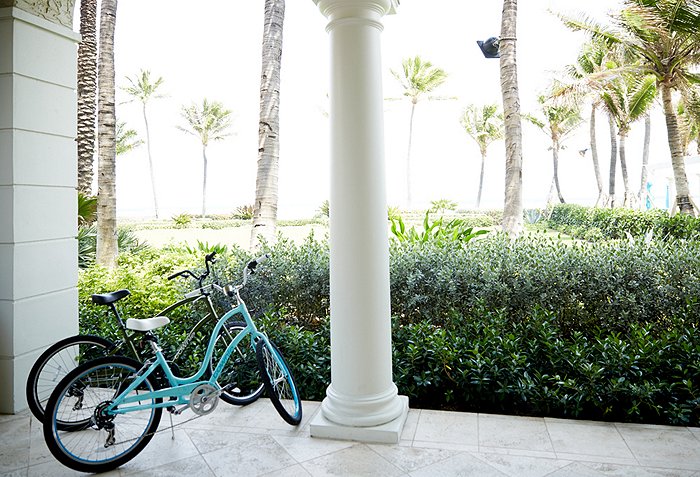 STAY…
…at The Breakers. Built in 1896, it sits on a dreamy stretch of beach and was modeled after an Italian renaissance palace though the recently redone rooms are contemporary and coastal cool.
 EAT…
… at Bistro Chez Jean-Pierre for a little bit of Paris in Palm Beach. This always-lively, art-covered bistro is a locals' fave and one of the spots Aerin was most excited to bring our team to. Everyone had a blast swapping stories over the eatery's mouthwatering French fare.
…at The Breakers' Beach Club restaurant for ocean views and can't-miss conch fritters (one of Aerin's must-orders).
…at Sprinkles for what might just be the best ice cream cone you've ever had. Aerin always gets coconut with rainbow sprinkles, the same sweet treat she used to order as a little girl.
 SHOP…
…at the House of Lavande for incredible vintage pieces sourced everywhere from Parisian flea markets to Beverly Hills estate sales. Our team morphed into giddy little kids when they started opening its color-coded drawers!
…at Circa Who, a quirky-cool vintage shop full of Palm Beach-style pieces—think vibrantly colored accents, seashell and coral motifs, and plenty of rattan, bamboo, and chinoiserie. It reminds Aerin of her grandmother Estee's aesthetic.
…at Lilly Pulitzer for their signature beyond-bright clothing. To Aerin, this shop embodies Palm Beach style with its vibrant florals and wildly contrasting colors.
…at the Church Mouse, the thrift store of your dreams, where locals flock to score big-name brands at prices that won't break the bank.
…at Cashmere Buffalo for vintage everything from mid-century furniture to gorgeous old linens.
Photos by Manuel Rodriguez
Brighten Your Home with Sunshine State Style