Decorators have long looked to statement-making upholstery when crafting memorable rooms—but without a designer on hand, making the leap with a bright floral sofa or a pink-trimmed tweed chair can feel like a major design risk.
We're here to tell you that a bolder look can be just what's needed to bring your space to life. Below, we take three of the newest (and boldest) pieces from the One Kings Lane Collection for a test drive, showing that with the right pairings of pillows and accessories, even the most pattern-shy can pull off these pieces with flair.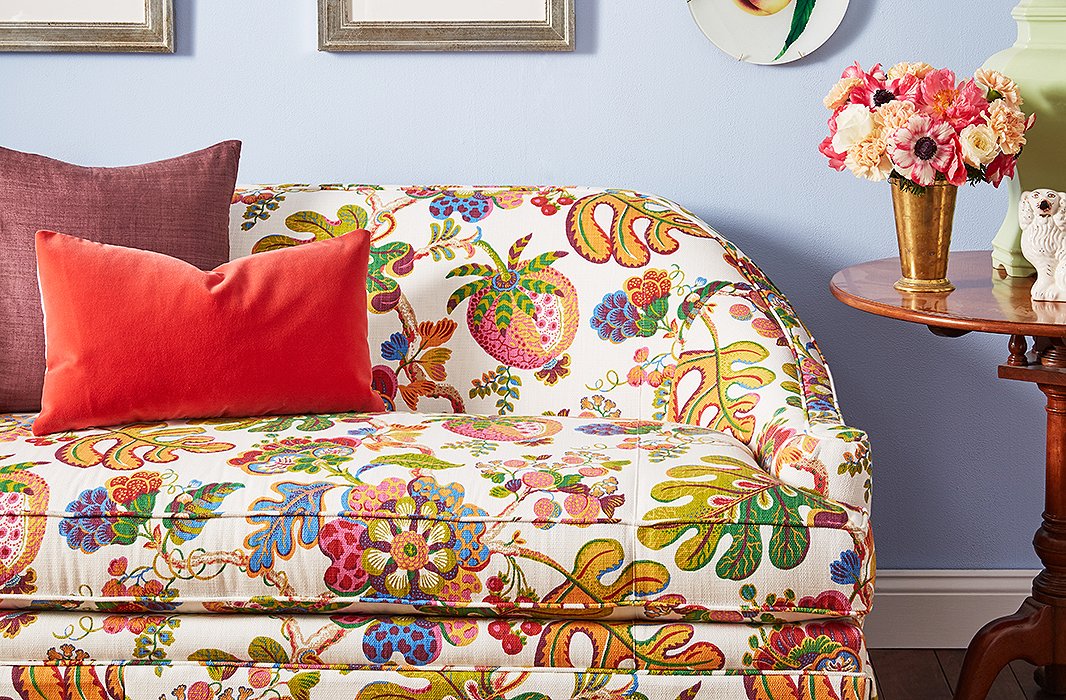 Pair Wild Florals with… Saturated Solids

Scandinavian-style florals are on our spring shortlist—the whimsical shapes and zingy hues are just what we crave after winter's dreary days. Our new Sugarplum pattern (inspired by a retro print but refined to work in a modern setting) fits the bill, so we went big by using the print on our classic Charlotte sofa.
With such a large piece, the print will undoubtedly be the star of the show—but be sure to give the supporting cast some weight too. Pillows in solid yet saturated hues (choose colors within the print for a cohesive look) will complement the pattern without fading into the background. Here, we grounded the vibrant look with a rich wood side table and traditional-leaning accents, but the pattern would work equally well as a strong statement in a sleek, modernist space.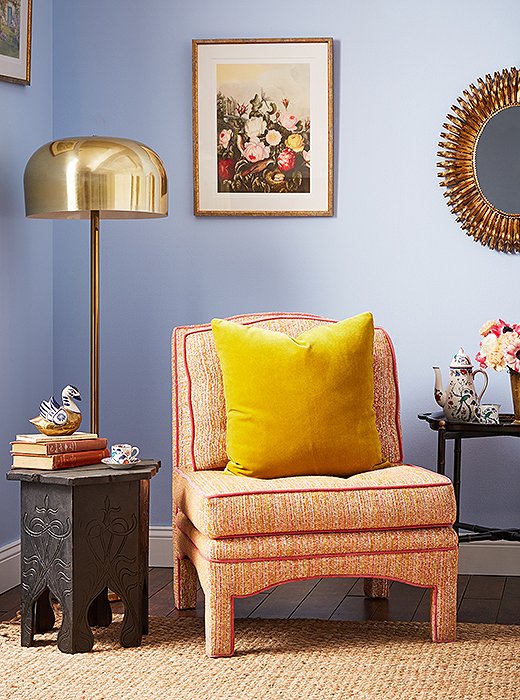 Pair Colorful Tweed with…
Tons of Texture

The wardrobe classic goes bold for spring with our new Confetti tweed. Threaded through with pink and yellow, it feels familiar yet fresh on a tufted slipper chair finished with contrasting piping. Balance out its major texture with something equally substantial (such as the plush, vibrant velvet pillow here), or play up the contrast with something smooth and silky. Nods to global and midcentury style (a Moroccan tea table, a sleek brass lamp) ensure the retro-inspired print feels firmly of the moment.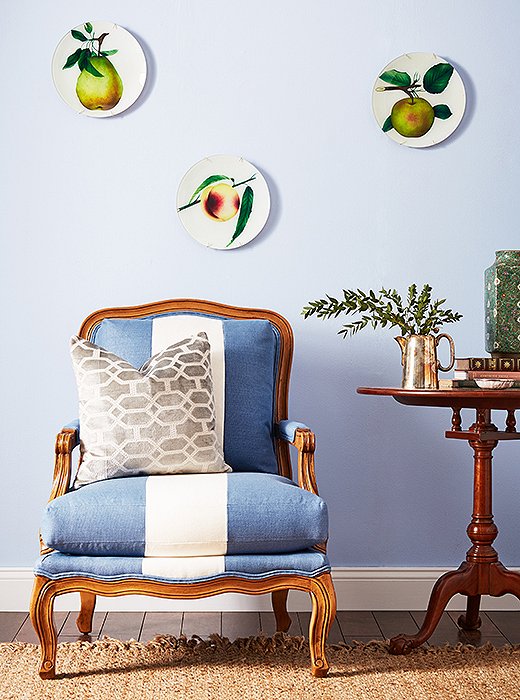 Pair a Wide Stripe with…
Small-Scale Geometrics

Stripes may be the most accessible of upholstery patterns, whether it's a subtle ticking stripe or a bolder, wider version. For spring, we gave our Augusta bergère a fresh look in graphic blue-and-white stripes. Gorgeous on its own, the pattern also plays well with others: Try a pillow in a small-scale floral or geometric print to add depth to the look without dimming its impact.