Nothing gives a space an instant update like fresh flowers, which is why we always take a field trip to the flower market during peony season.
Why now? Blink, and you'll miss them: Peonies bloom from late April through early June.  Why we love them: These feathery, fluttery beauties add a dollop of mood-boosting color and texture wherever they're placed. And though they're not cheap—think $10 to $20 per stem depending on the color and your location—these blooms are so bold and beautiful that even the biggest flower-arranging rookie can stick three in a vase and make a major statement.  How to arrange them: Gather a handful of peonies together in a vessel sans foliage for a riot of pure, unadulterated color and feminine frilliness. Or build a base of filler flowers and leaves, and add in a single peony as your focal point.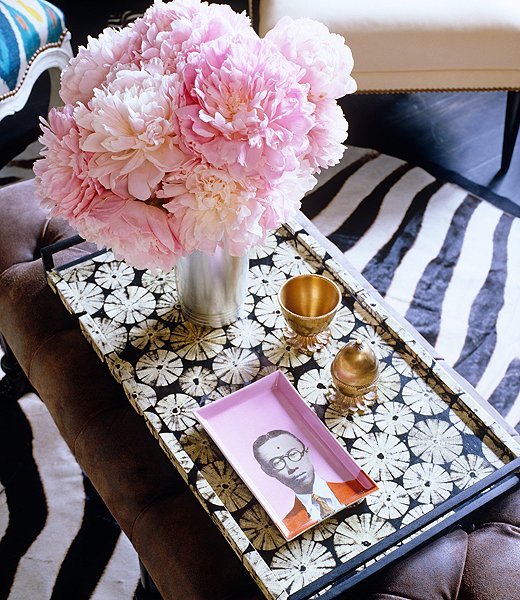 Extend the Life of Your Blooms
1. Keep the arrangement out of direct sunlight.
2. Change with lukewarm (not cold) water every other day.
3. Add flower food to keep them looking fresh. "If you don't have any, a bit of sugar will do the trick," says style director Meghan Guthrie, One Kings Lane's in-house flower expert.