Now's the time to dress up your outdoor spaces (and use them) in entirely new ways. We're breaking down this porch makeover to help you think outside the box with a few clever, easy ways to bring indoor-outdoor living to a whole new level.
BEFORE
A stripped-down porch offers room for off-season storage, but spring calls for a space that's not just functional but fun to spend time in.
Step 1: Use less color and more pattern
Even if you limit yourself to a simple color combination (such as the blue and white here), you can keep it interesting by exploring the whole range of pattern options in that spectrum and working in multiple textures.
Step 2: Go bold with your rug
Outdoor rugs are often understated, strictly functional affairs, but a big graphic one like this diamond design energizes the porch area in one stroke.
Step 3: Bring the indoors out
Alongside preppy white wicker furniture, a dark traditional "indoor" accent table and a vintage wire armchair break the matching-set mold and add a little buzz to the overall look.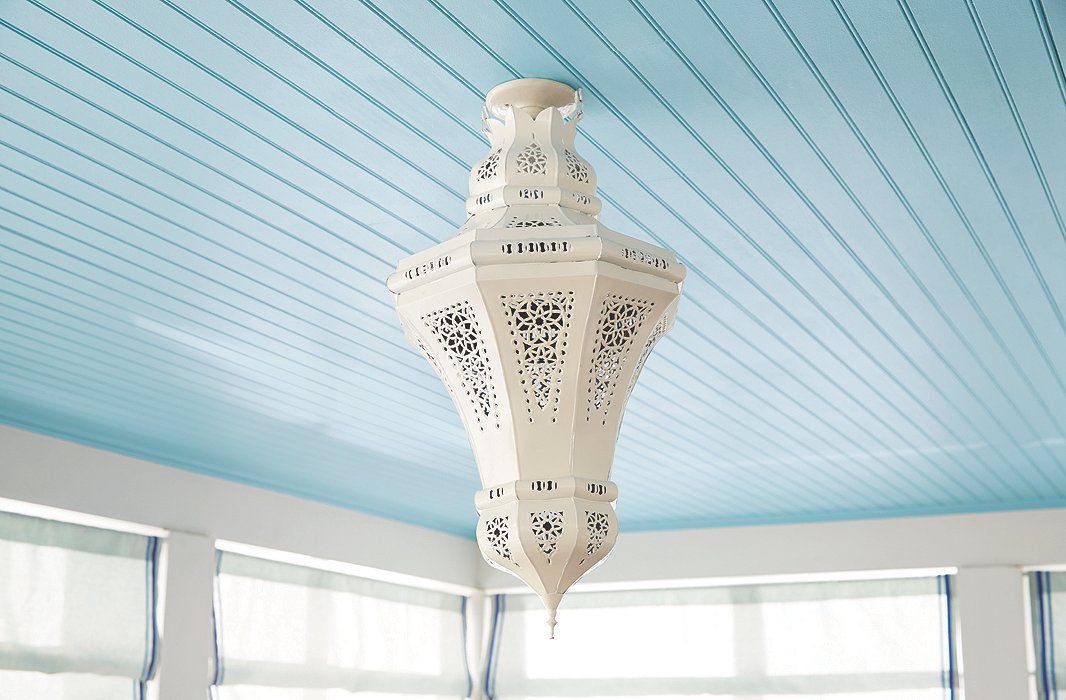 Step 4: Accessorize
A porch is like any indoor space in that a cohesive, design-thoughtful look comes down to a few key accent pieces. Roman shades look casual and provide protection from intense sun. A planter can stand in as a tricked-out storage solution for kids' stuff (or anything else). And an attention-grabbing ceiling fixture adds that extra bit of polish
Step 5: Go for green
Plants add life and color to all spaces—outdoors and in. To create interest and a sense of fullness, combine a mix of airy and dense plants in a variety of containers set at varying heights.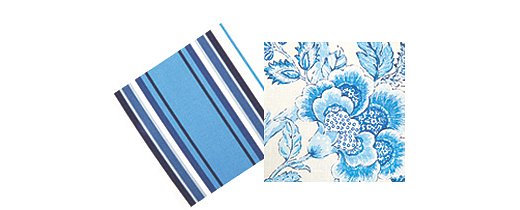 Pair Stripes and Florals
This is a great way to split the difference between feminine and tailored looks. To create a good match, look for patterns that share similar densities as well as colors.
Get on the Scale
Patterns too close in size can look chaotic. Make sure one's scale is proportionally larger or smaller.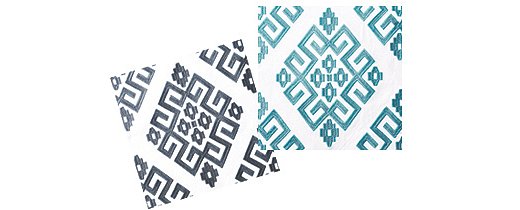 Shake Up the Shades
For a more conservative (but not boring) look, choose two identical patterns in different colors.