London-born photographer and writer Mary McCartney grew up making vegetarian meals for her friends and family. Often asked for her recipes, Mary used her lifelong experiences of cooking no-fuss meatless meals to create her internationally acclaimed book Food: Vegetarian Home Cooking.
Always in search of comforting new dishes to try, we couldn't wait to get our hands on Mary's second book, At My Table. Her newest take on feasts for the whole family is a captivating treat, giving readers more of her best recipes, food inspirations, and memories of growing up with her father, the legendary Paul McCartney, and her mother, animal-rights activist Linda McCartney. Keep reading for a glimpse into Mary's fascinating childhood and steal her perfect meal to warm up the season.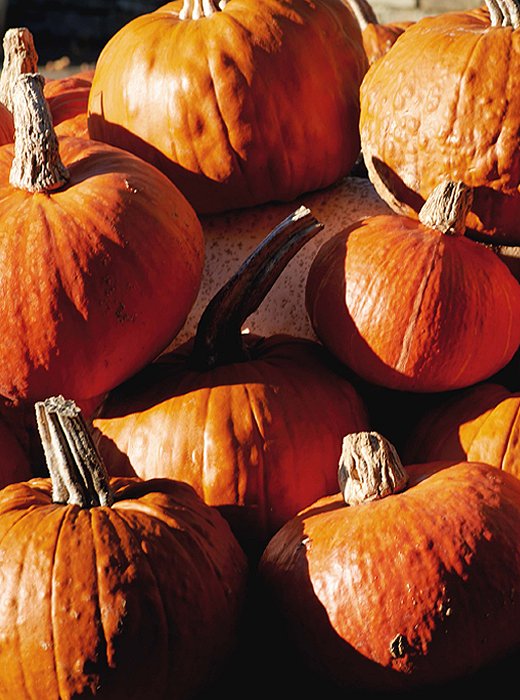 Chili Pumpkin Soup
Serves 6
Prep time: 15 minutes
Cook time: 30 minutes
Gluten free, vegetarian, dairy free (if optional crème fraîche is omitted)
Ingredients
2 tablespoons light olive oil or vegetable oil
2 medium white onions, roughly chopped
2 cloves garlic, chopped
1 carrot, chopped
1 stick celery, chopped
2 1/4 pounds pumpkin or butternut squash, peeled, deseeded, and cubed into 1-inch pieces
6 fresh sage leaves or 1 teaspoon dried sage
1 medium red chili, deseeded and chopped (or 2 if you like a little extra heat) or 1/2 teaspoon chili flakes
1 medium sweet potato, peeled and chopped
1 14-ounce can of butter beans (lima beans), drained
6 cups vegetable stock
sea salt and freshly ground black pepper, to taste
pumpkin seeds, to garnish
drizzle of chili oil or extra-virgin olive oil (optional)
spoonful of crème fraîche or soya cream (optional)
Directions
1. Heat the oil in a large, heavy-bottomed saucepan over medium heat, then add the onions, garlic, carrot, and celery, and sauté for a couple of minutes. Next, add the chopped pumpkin, sage, chili, sweet potato, and beans, and continue to cook for 2 more minutes.
2. Add the vegetable stock, stir, and bring to a boil, then turn down the heat to a gentle simmer. Cover with a lid and cook for 25 minutes, or until all the vegetables and beans have softened and cooked through.
3. Allow to cool slightly before pureeing with a stick blender in the pan. (Or you can use a food processor, letting the soup cool slightly before ladling in small amounts and pureeing a bit at a time.) After blending, taste and season with sea salt and black pepper if desired.
4. Toast the pumpkin seeds in a small, dry frying pan, over medium heat, until they are crisp—about 3 minutes. Don't let them burn. Take off the heat.
5. To serve, sprinkle a few toasted pumpkin seeds on top of each bowl of soup and drizzle with a little oil and thinly sliced red chili, if desired, or a little crème fraîche or soya cream.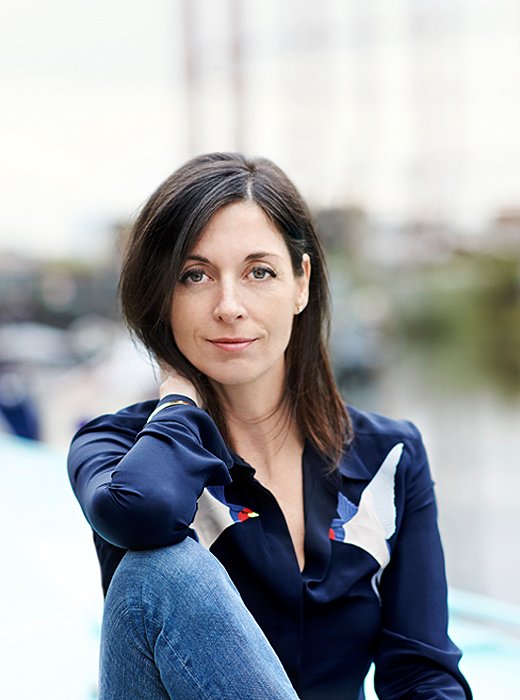 My mum loved pumpkins; she and Dad grew them every year. So we would carve them for Halloween, but we also cooked many pumpkin recipes throughout the season. I love the combination of pumpkin with a hint of chili heat. Use more or less chili, depending on how hot you like it.