While retaining an air of regalness, plum also adds a sly wink of whimsy to historical rooms. (Just imagine how much more buttoned-up this room would look clad in navy blue.) Painting the ceilings and molding the same color as the walls is a designers' trick to make rooms look taller. It's also a smart way to disguise uninspired, inconsistent, or uneven trim.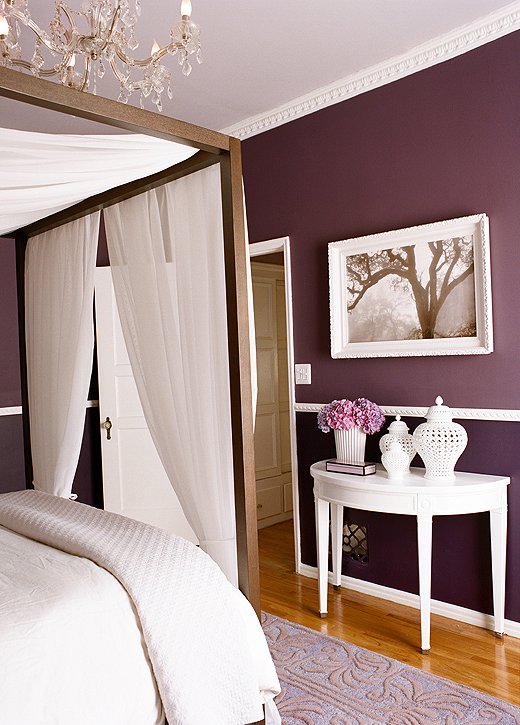 Less overtly feminine than pink, plum remains a fab backdrop for glam furnishings such as chandeliers and four-poster beds. Enliven your walls by painting them not one but two shades of plum—a split personality never looked better. When buying paint it's all about keeping it in the same color family: Decide on a darker color that'll complement your floorboards, then buy a second that's the same hue but a shade or two lighter. Don't have a chair rail? You can easily DIY it with molding from Home Depot or Lowe's.
Where black or gray might feel stark in a loft-style space, bluey plum is a less-than-obvious choice that warms up the room but still looks, well, cool—no beyond-bright Barney purple here. It offsets furniture in warm tones and natural wood and is still hip enough to match the design-forward mood of a Mid-Century Mod decorating theme.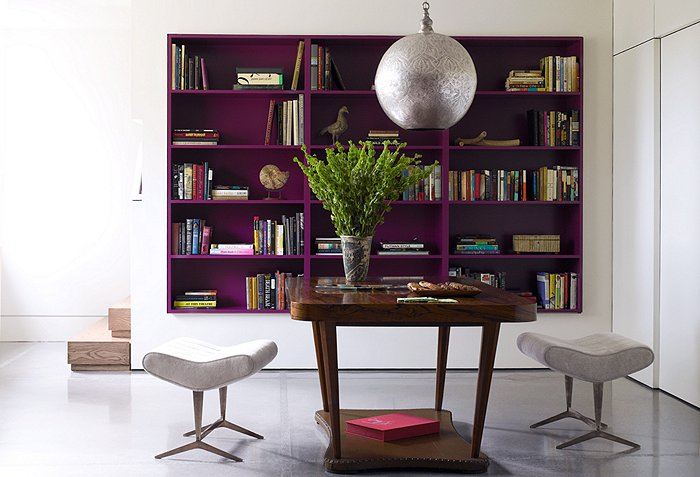 If you're not convinced you can rock a full-on plum room, ease in by using it as a kicky accent color in a bookshelf, closet, or window-seat nook. One plus of sticking to a small space is that you can opt for an even bolder, verging-on-fuchsia shade that might otherwise overwhelm an entire room.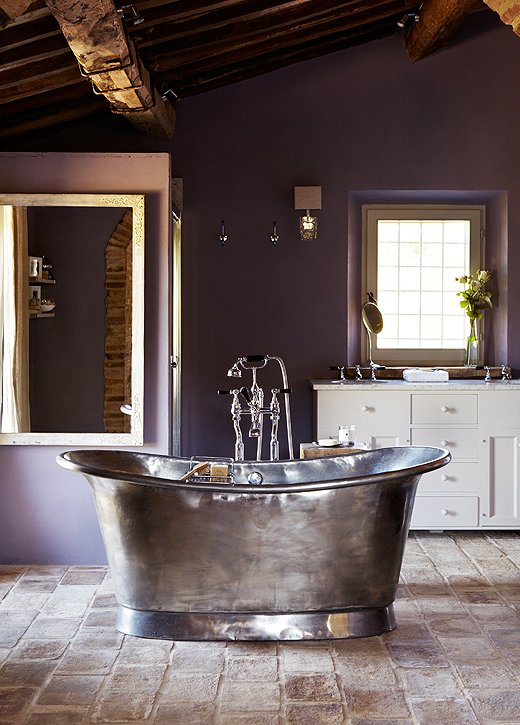 Ah, how easy is it to fall into a design rut in utilitarian rooms like bathrooms, kitchens, and laundry rooms? Though we love a white bathroom, colorphiles would do well to consider plum. It's warm and serene (shouldn't every bathroom be an oasis?), and it makes for one classy combo when paired with silver hardware.
News flash: Plum can be boho. It leans rock-and-roll royalty (even if you don't have a piano) when used as the backdrop for rough-hewn wood, Southwestern blankets, and antlers. A pared-down palette—black, white, browns—makes for a room that's earthy and approachable. Consider painting a single wall if you want to create a vignette that has a defined purpose, be it the music corner or a reading nook.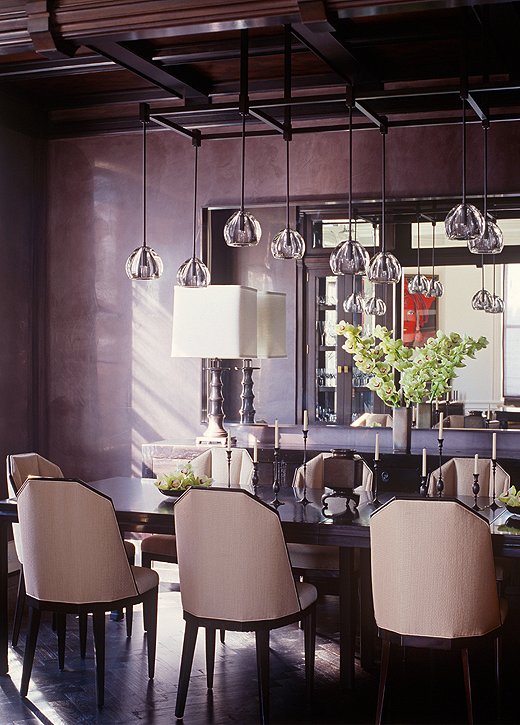 If color overload is a turn-off, consider the dynamite duo of plum and white. Plum highlights the clean crispness of white, and white brings out the heady richness of plum. In a dining room, they look upscale yet inviting when paired with dark wood and set off by glass details.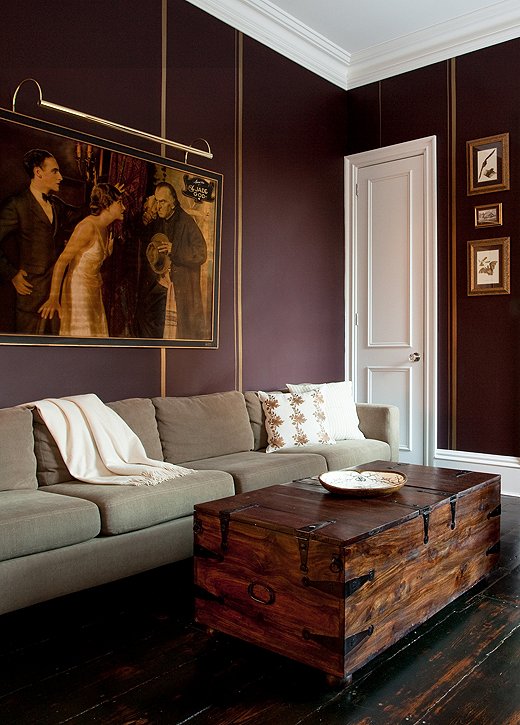 Deep plum walls elevate rustic accents like stained-wood floors and well-loved vintage pieces. If ceiling height isn't a concern and you'd like your molding to pop, leave it white. Pure white looks best if your plum has brown undertones.
Plum on Plum
These pieces are just the ticket for accenting your newly plum walls.