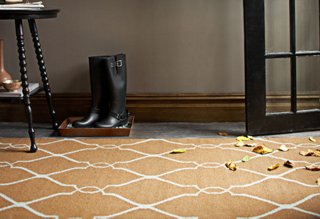 It's a guest's first glimpse of your home. Set a warm, welcoming mood with pretty details such as flowers and a plush rug. Then add practical essentials like extra hangers and a basket for wet shoes.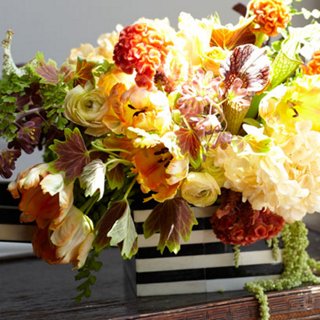 Fine Florals
Whether your arrangement is grand or humble, we say choose one color family for an artful effect.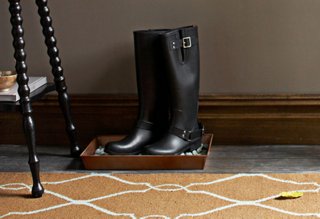 Shoe Station
Thoughtful (and carpet-saving) gesture: Give them a convenient place 
to leave their wet boots.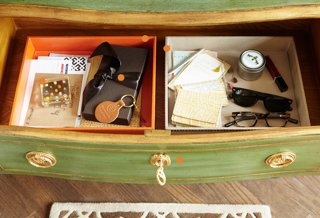 Keep Things Handy
A pair of square trays keeps all the entryway essentials close by but out of sight for holiday visitors.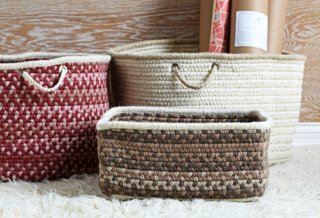 Special Delivery
With lots of mail and packages arriving around the holidays, a trio of baskets can come in handy in the entry. They can store extra mail or holiday essentials such as wrapping paper.
Festive Touches
The entryway can seem like a utilitarian space over the holidays with its piles of jackets, mail, boots, etc. That's why it's nice to add a few touches that make it feel seasonal and special. A small arrangement, a vessel with evergreens and oranges, and a bowl of shimmering ornaments are all you need.