Where we are, spring feels a long ways away. So we hopped online to see how some of our favorite Instagrammers are brightening up their spaces during the last weeks of winter. We'd love to see your spaces too—follow us @onekingslane, and don't forget to tag us with #myOKLstyle. For more seasonal inspiration, check out "Decorate to Beat the Winter Blahs."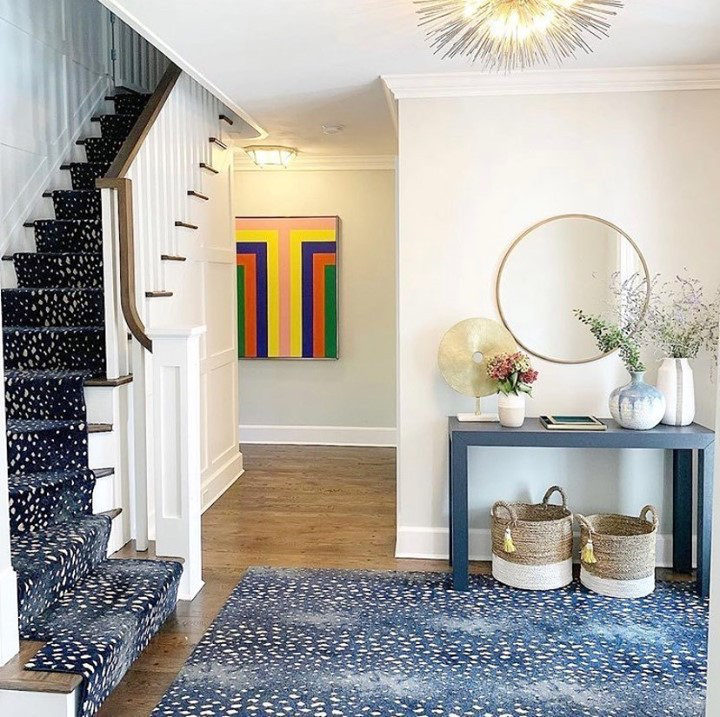 Brighten Up the Blues
The Fauna Rug in Blue adds classic glamour year-round. But whereas in winter this entryway might have played up the drama with darker or weightier accent pieces, here Jennifer Markowitz of JNR Designs opted for two-tone woven baskets (great for storage), pale vases, and a minimalist round mirror to create a lighter, brighter first impression. Find a similar mirror here.
Cane-Do Spirit
Based in Iowa, Oakstone Homes knows a thing or two about how to brighten up spaces during long winters. The pale woods and the cane stools add just enough warmth to balance out the cool white cabinetry and counters. Complementing the chrome and stainless-steel appliances and fittings with gold lighting pendants also helps warm up the kitchen, at the same time demonstrating that you can indeed mix metals in a room.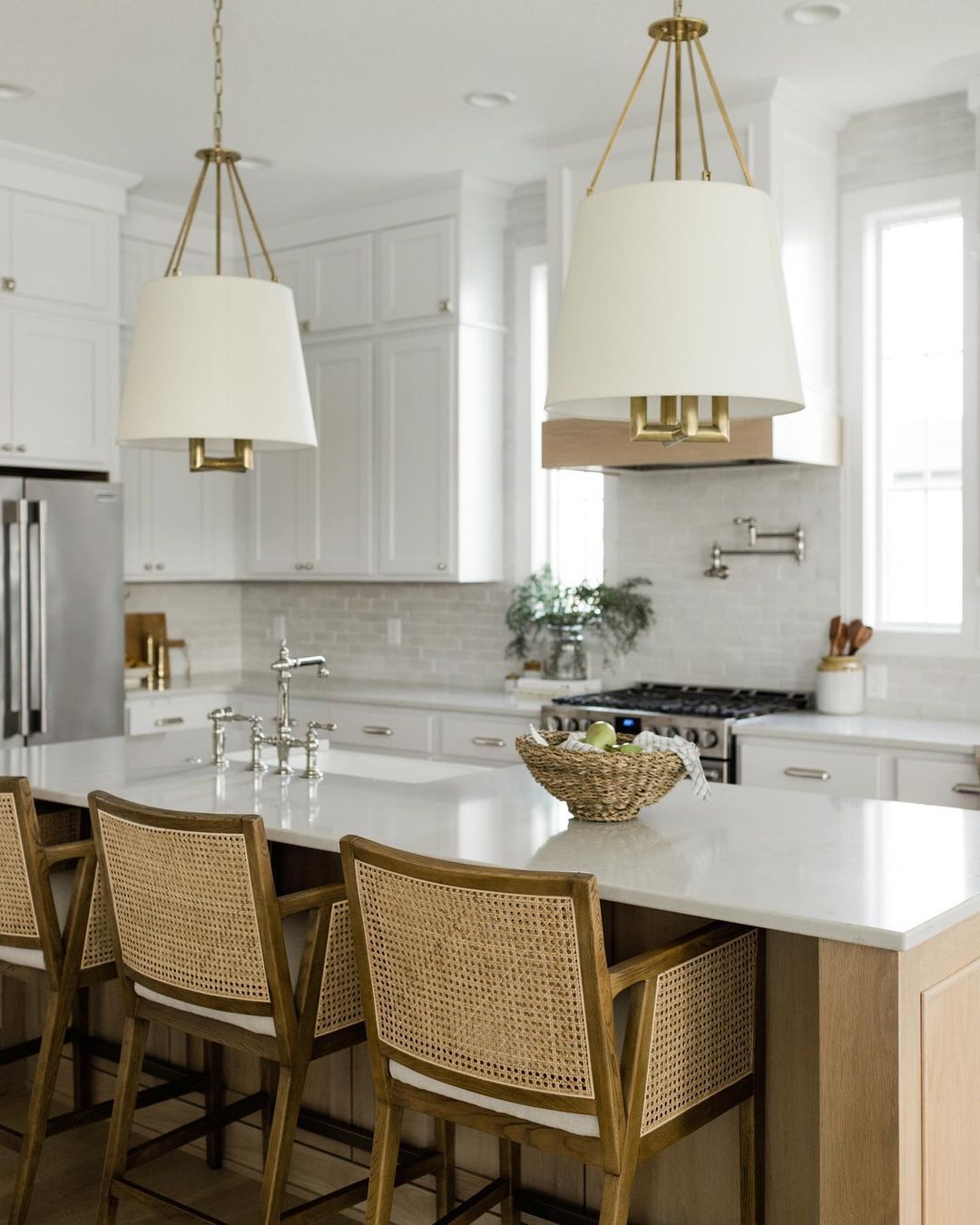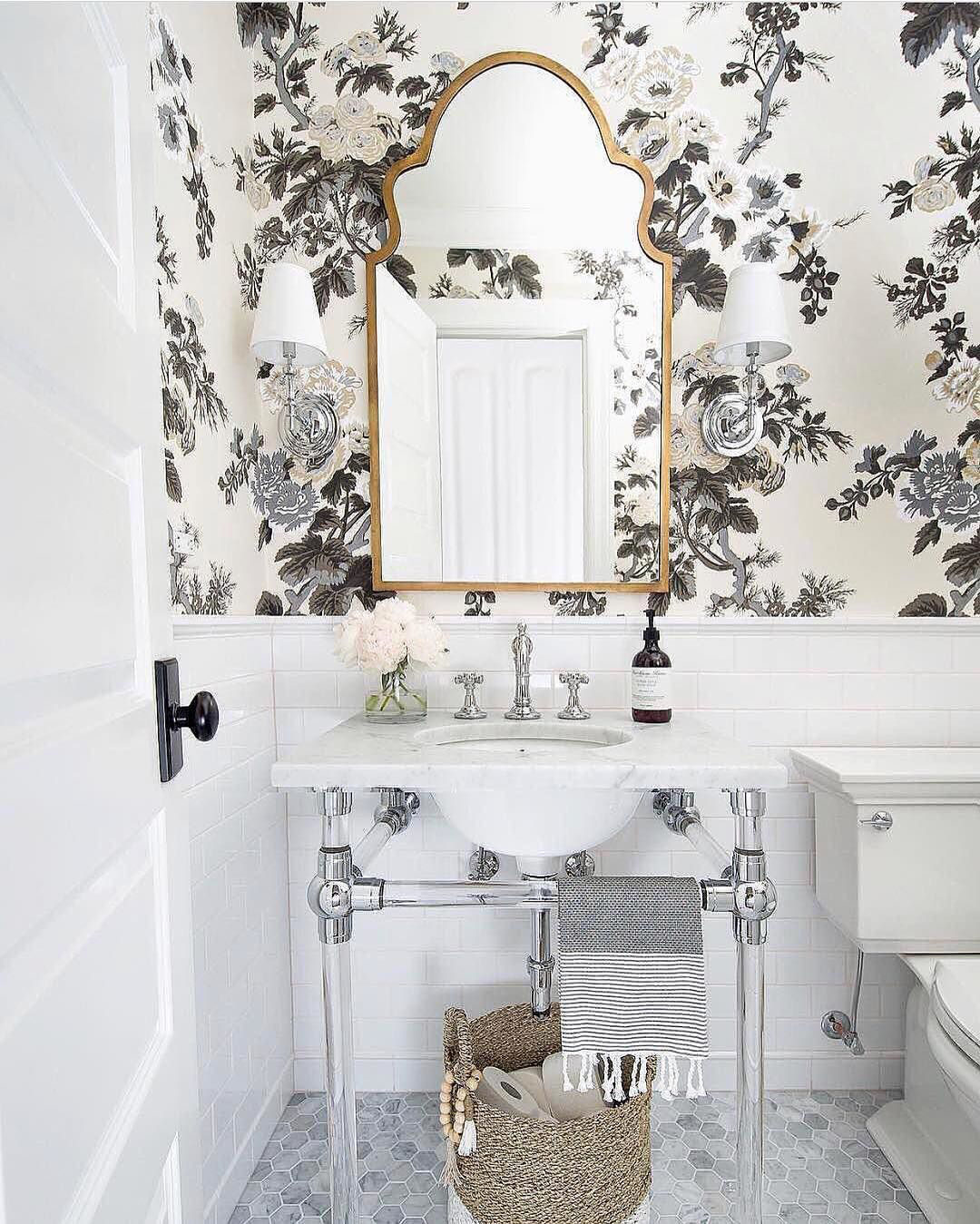 In Bloom
Nothing sings spring like florals. Here, though, Laura Design Co. keeps to a muted, almost monochromatic color scheme by opting for floral wallpaper in grays and taupes. Glimmer and glamour come courtesy of the gold-frame mirror and the silver sconces (further proof that mixing metals can be a do rather than a don't.)
A Perfect Balance
While we may yearn for light and bright, in most parts of the country it's still too early to bid farewell to cozy. This bedroom by Hillary M. Stamm of HMS Interiors satisfies all the above requirements. Here the Eastern Canopy Bed, with its oak frame and linen-upholstered headboard, is layered with texture-rich pillows and an inviting coverlet (find a similar one here) in soft neutrals. Not too dark, not too light… just right.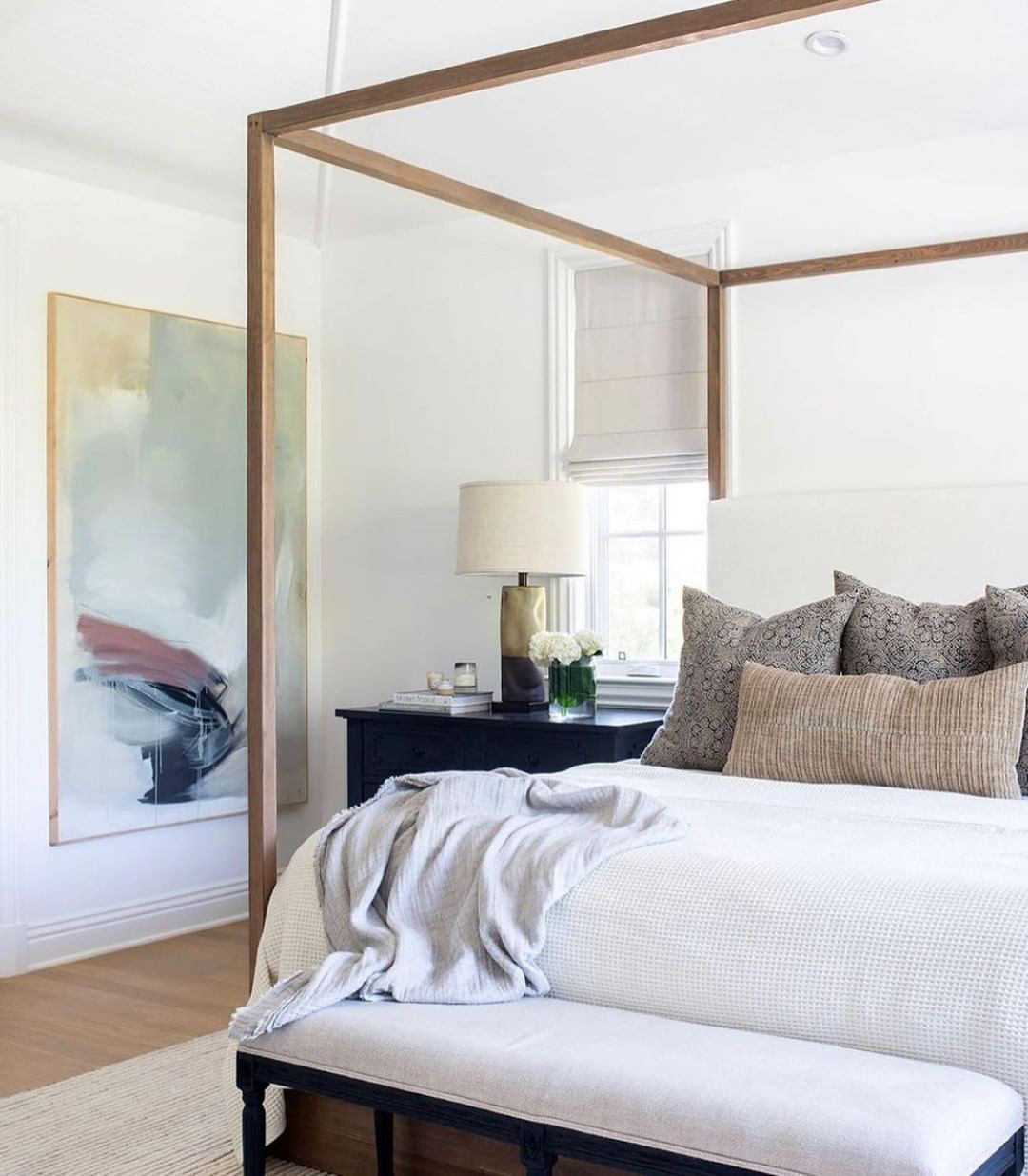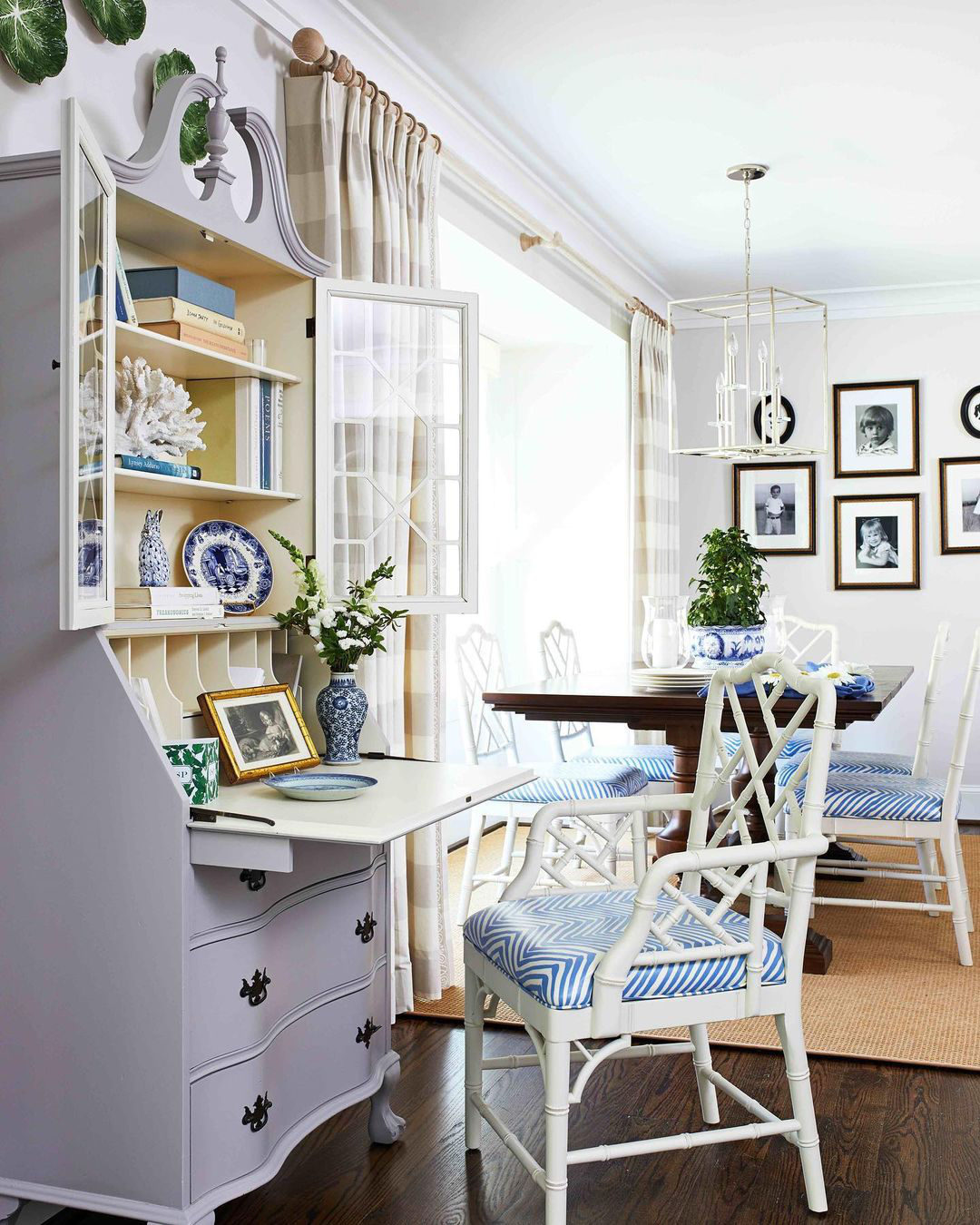 Whistle While You Work
There's so much in this space by Kelley Proxmire that makes it an ideal spot to catch up on work while waiting out the winter: the chevron upholstery on the Chinese Chippendale-style chairs, the pale natural-fiber rug brightening up the dark floor, the cabbage plates on the wall above the refinished secretaire. Find similar chairs here and natural-fiber rugs here.
Think Pink
Sarah Murphy designed this room for a young girl, but it could easily work for an adult as well. That's largely because gold tones add depth to the pinks (they also add warmth during winter and glamour year-round). And of course, the Hayley Mitchell artwork is ideal for brightening up just about any room, regardless of the inhabitants' age.