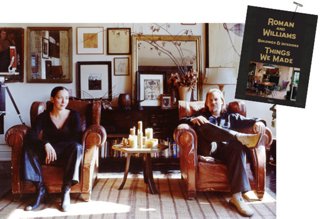 Robin Standefer and Stephen Alesch (pictured above), the duo behind Roman and Williams, have taken the interior world by storm, designing some of the swankiest restaurants, hotels, and bars in the country. In their new book, Things We Made, they share the intimate tales of how these projects came to life, a peek inside their own homes, and how their "uncanny creative understanding" has proven to be their secret weapon.
Ace Hotel, New York City
The first time we went to the Ace Hotel, we immediately felt like the coolest kids in town. Now we know why: It was designed by Roman and Williams. "The narrative is about freedom," Robin explains, "the idea that you can trash the place, that it's anti-designed." The two discarded any pretense that a hotel needs to be a pristine palace of creams and beiges. "The Ace broke every single one of those rules," Stephen says. "It's heavy-handed in every direction."
Boom Boom Room, New York City
Upon poring over the pages of Things We Made, we were struck by the hand-drawn renderings of the team's projects. Alesch's architectural background and artistic prowess are truly on display in these sketches. Shown here is the main bar at the Boom Boom Room, which sits atop the Standard Hotel like a glimmering gem. From this impeccable rendering they created a space that was "all sparkle and sex appeal… while still harkening back to Old World elegance."
The Dutch, New York City
Nestled in the heart of SoHo, The Dutch restaurant is the brainchild of chef/owner Andrew Carmellini. Robin recounts their first meeting: "He was looking for some American notes, but not too on the nose. Some classic brasserie notes, but not too French." The result is an incredible blend of modern and industrial design with a few European touches—all of which seem comfortably familiar. "We are constantly trying to find that line: How do you create something that has a sense of familiarity but is completely fresh?" Robin muses. "It's more about an ethos than a style."
Fourth Street, New York City
One of the highlights of the book is being able to step inside the homes of Stephen and Robin. Upon any visit to NYC, you're likely to end up in one of the restaurants, bars, or other public spaces they've designed, but this rare glimpse into the design team's Manhattan loft proves that they really live their work. And when your work looks as good as this, it is a truly admirable feat.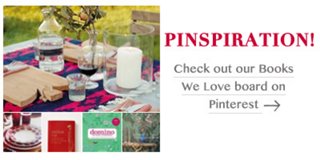 For more information or to purchase Things We Made visit Rizzoli.
(Photography by Nikolas Ko, Eric Laignel, Stephen Alesch, Michael Mundy)