We've spotted a new decor trend on the rise, and it makes use of a material as old as time: rope. Seen on everything from nautically styled mirrors to shapely, tactile consoles, rope is the latest material to swathe furniture and decor of all sorts—think of it as the new shagreen.
An advocate of the twisted stuff since the '80s, French artisan Christian Astuguevieille, known for his tribal-inspired hemp and cotton cord-wrapped creations, is the leader of this fibrous trend. "Give him enough rope, and he can furnish the whole house," quipped The New York Times. While Astuguevieille's work is quite experimental in style, the new crop of cord-wrapped mirrors, stools, and other accents brings about a more approachable, nautical look that's at home in traditional, coastal environments. Here are a few ways to work this trend into your own space.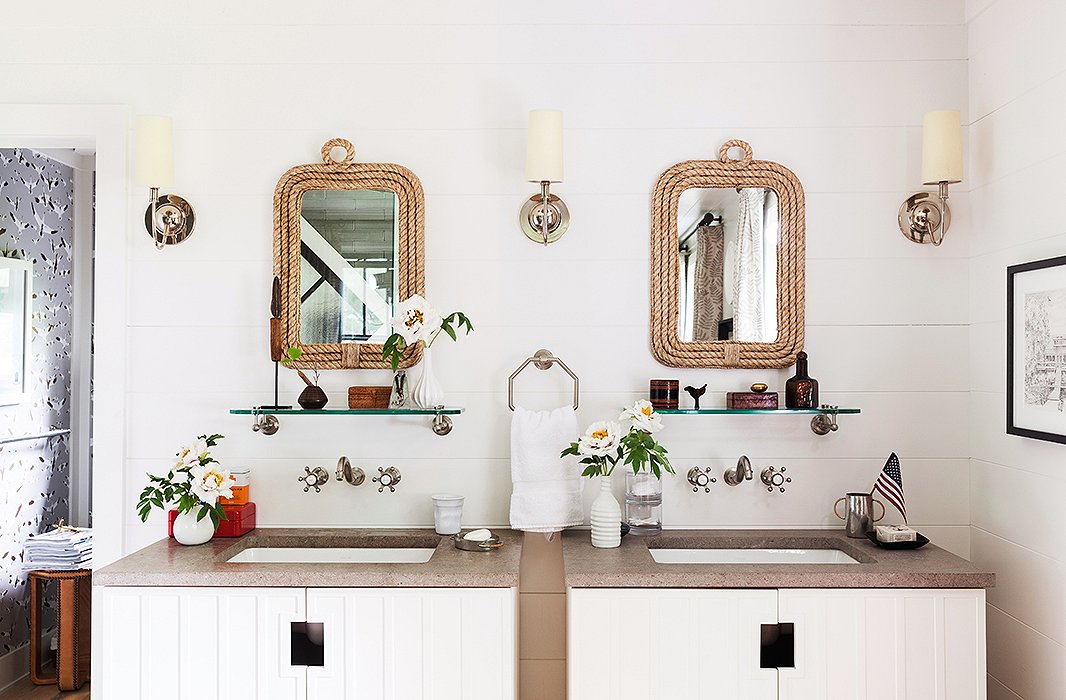 Hang It Up
Hanging a rope-wrapped mirror is an easy and subtle way to try this trend in any room in the house. A round rope wall mirror against blue wallpaper can provide a distinctly nautical effect. For a more contemporary, cosmopolitan look, try pairing an octagonal or rectangular rope mirror with a moodier background.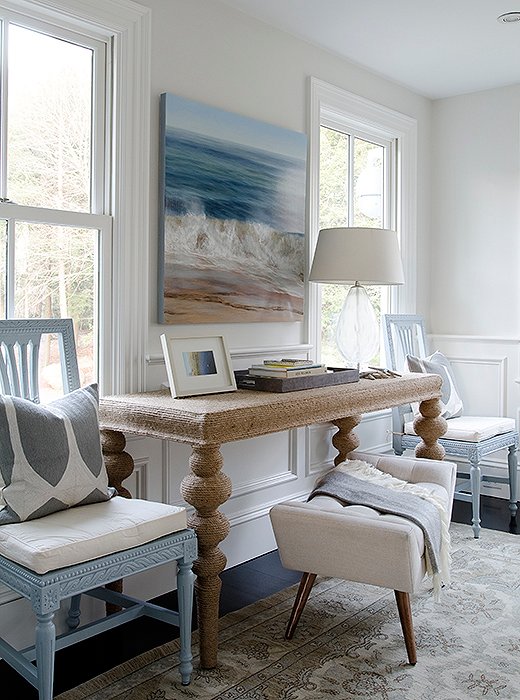 Table It
Rope-wrapped tables and storage pieces are our favorite interpretation of the trend—perhaps because they feel the most unlikely. The tactile quality of rope coating the surface of a turned wood console is attention-grabbing—a surefire conversation starter. If you don't want to commit to the decidedly nautical appeal of a rope-wrapped bookshelf or console, test the waters with a small side table topped with glass.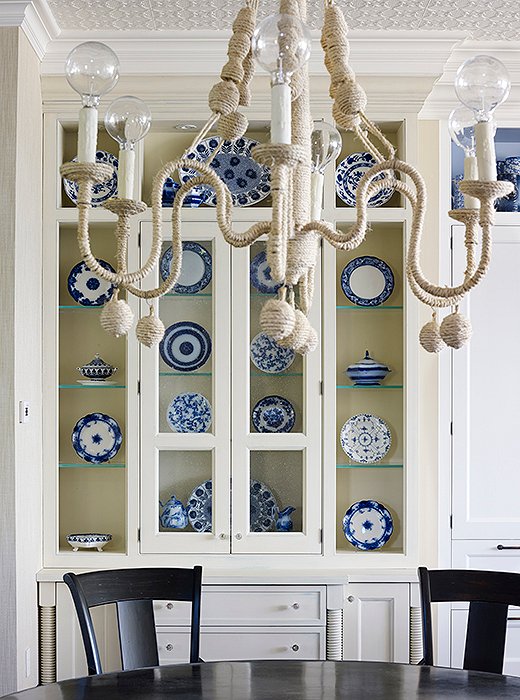 Let There Be Light
Pendants, chandeliers, table lamps: Rope has wrapped itself around every lighting option. For real drama, try Jamie Young's Nautique Chandelier, which features jute-wrapped arms with braided details and matching jute shades. Want something a little more modern? With its constellation of handblown bulbs and rope-wrapped cord, the Light Factory's Bubble Chandelier feels like an installation piece. Or keep it simple with a cylindrical table-lamp base jazzed up with jute and stitched-leather accents.
Take a Seat
We love the pairing of a sandy rope-wrapped bench frame with luxe upholstery in a cool, soothing shade of blue—the hues were almost made for each other. Armchairs with intricately woven gray rope have a striking design with more modern appeal, and an industrial X-base ottoman instantly earns its coastal cred thanks to the wrapping of rope around its legs.