Inspired by the punch craze, we crafted this recipe: a take on traditional champagne punch with seasonal citrus, herbaceous and woody rosemary, and warm and spicy fresh ginger. We suggest paying homage to 1950s-style entertaining and serving it in a vintage punch bowl, but a pitcher or a drink dispenser work just as well. So mix it up, set it out, and let your guests help themselves.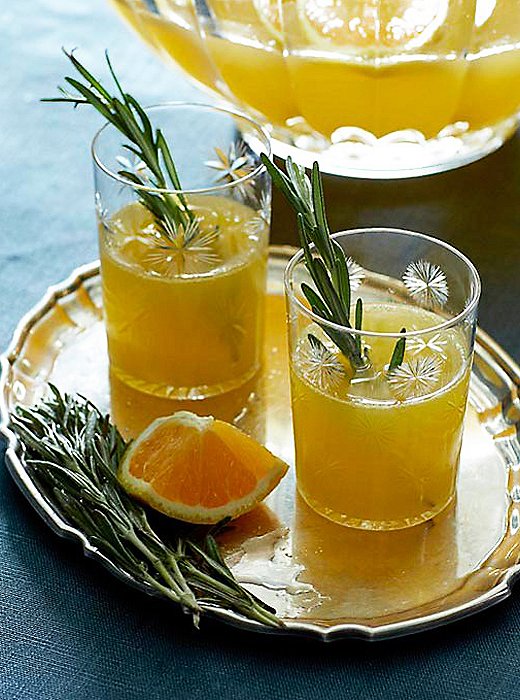 Rosemary Ginger Sparkling Punch
Serves 15
Ingredients
1 cup sugar
2 tablespoons rosemary leaves, roughly chopped
1 two-inch piece of ginger, thinly sliced
2 bottles dry sparkling wine (such as brut champagne or cava)
2 cups ginger ale
2 cups fresh-squeezed orange juice
Orange slices and rosemary sprigs, for garnish
Directions
1. Combine sugar, rosemary leaves, and ginger in a small saucepan with 1 cup of water. Cook over low heat, stirring occasionally, until sugar dissolves. Set the syrup aside to steep for at least 1 hour.
2. Strain the syrup into a punch bowl or a pitcher, and add the remaining ingredients. Mix well, and garnish with orange slices and rosemary sprigs, if desired.
Note: Strained syrup can be made ahead and kept in the refrigerator, covered, up to 1 week.