My Style
If I Weren't a Decorator, I would be: A researcher or something in the sciences
Most Inspired By: Color, people, nature, kindness, and humility
Go-To Hostess Gift: A hand painted thank-you note.
Favorites
Movie Interior:  I Am Love was pretty amazing.
Album: My go to songs are "Under Pressure" by Queen and "Where is my Mind" by the Pixies. When I miss my husband it's "Shoot the Moon" by Norah Jones and on a Sunday afternoon it's Procol Harum's "White Shade of Pale."
Museum: Musée Rodin, Paris; Musée d'Orsay, Paris; National Portrait Gallery, Washington D.C.
Cocktail: When I'm in NYC it's a martini with three olives but at home it's a glass of red wine while cooking.
Restaurant: Gratitude, Los Angeles
Hotel: Palazzo Sasso Ravello, Italy; The Pelican Inn, Pawleys Island, South Carolina
Flower: Gardenia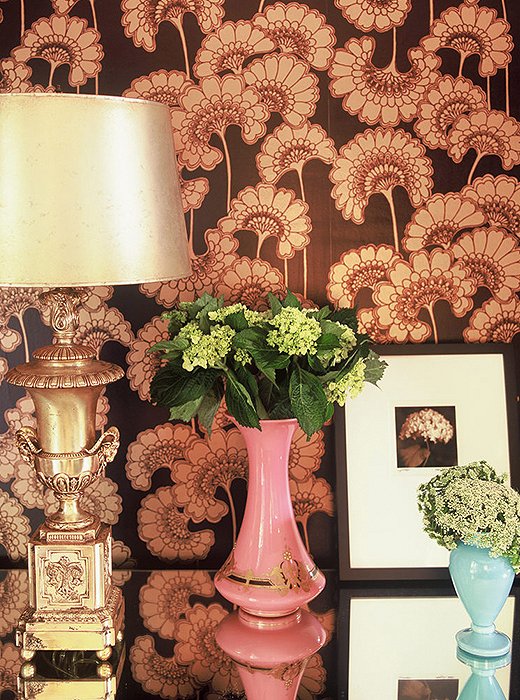 I always like my rooms to have a ton of personality and a bit of fun.
Decorating
Favorite Paint: Ivory White #925, Benjamin Moore; Farrow's Cream, Farrow & Ball
Favorite Room to Decorate: The powder room—it deserves a lot of attention.
Favorite Pattern: Chevron
Decorating Cheap Thrill: Shopping thrift stores in random towns. Discovering that one fun piece in a land of junk is thrilling.