From October 31 to November 2, millions of people across Mexico and the United States will celebrate Día de Muertos (Day of the Dead), a Mexican holiday during which friends and family gather to remember those who have passed. Massive festivals spring up in cities and towns across Mexico, with some of the largest celebrations taking place in the capital, Mexico City, and in San Miguel de Allende, a colonial hills town in central Mexico. Here, the weeklong public party—the Festival la Calaca (Skull Festival)—includes parades, all-night dance parties, art installations, plays, and the creation of public altars around the city.
With historic architecture, colorful cobblestone streets, bustling markets, and a practically perfect climate, San Miguel de Allende makes an ideal long-weekend getaway at any time of year, as our very own photo editor Jess Hothersall discovered on a recent trip for a family wedding. Arriving a few weeks before the Day of the Dead festivities kicked off, Jess squeezed in some sightseeing—and, of course, some shopping—snapping pics along the way. She shares a few of her favorites with us below.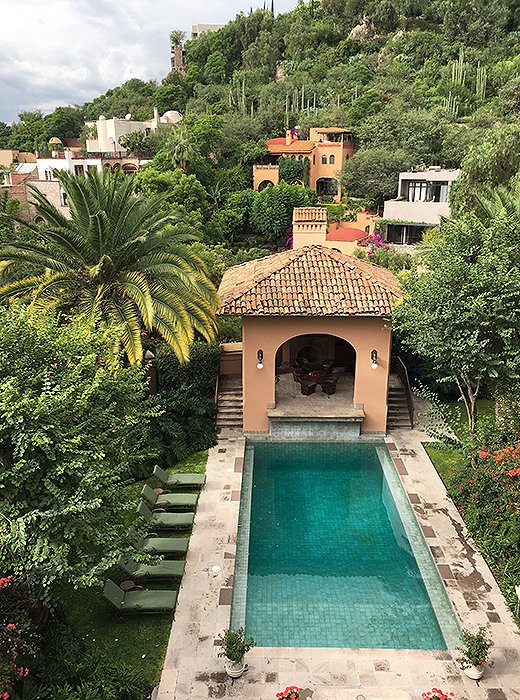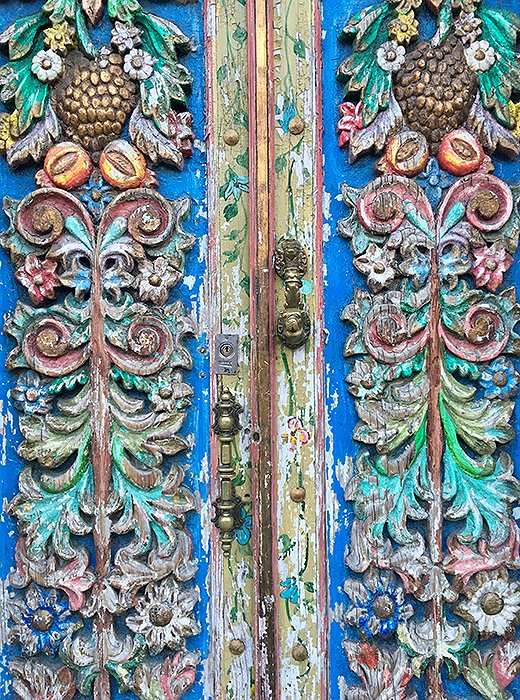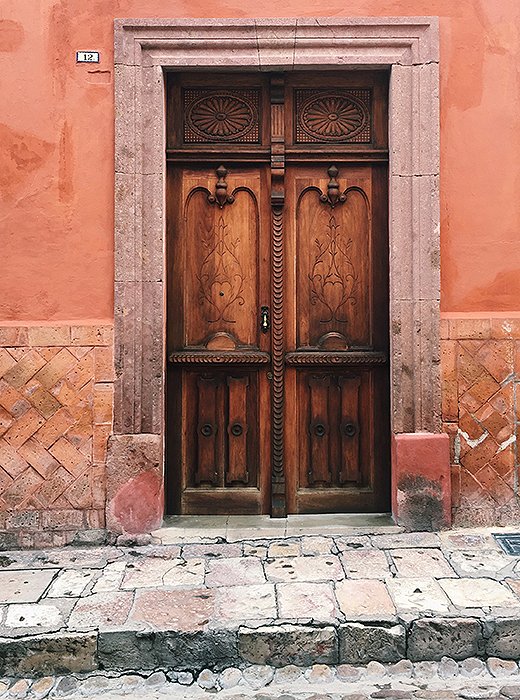 Go Door to Door
Lining the cobblestone streets of San Miguel de Allende are brightly painted stucco walls punctuated by gorgeously carved wooden doors—some fashioned of richly grained raw wood, others painted in lively colors. Spotting these doors could easily fill hours of sightseeing, but those in the know can get a peek at what lies behind them on a house and garden tour put on by the Biblioteca de San Miguel de Allende.
Market Report
The city offers plenty in the way of diversion for those hoping to do some souvenir shopping. A stroll through the Mercado de Artesanías, or Crafts Market, reveals a wealth of handmade wares, from traditional Otomi textiles to colorful hand-painted pottery. The city also boasts a bustling art and design scene. Spend an afternoon browsing the well-curated shops and galleries to find pieces by local and international designers.
Know Before You Go
• You don't need a rental car, but good walking shoes are a must for navigating bumpy cobblestones and steep hills.
• There's no bad time of year to visit: Winter days are clear and sunny, and summers are lush and mild.
• Bring an extra suitcase for stocking up on artisan-made textiles; back home, these can be fashioned into one-of-a-kind pillows, wall hangings, and throws. Tip: If your local dry-cleaner offers hemming services, it can typically tackle these minor sewing projects.