All-Business Guest Room
There's no rule that says you have to choose between using that extra room for either a guest room or a home office. A desk can easily be cleared to double as a bedside table when visitors come to stay and function as your personal HQ the rest of the time.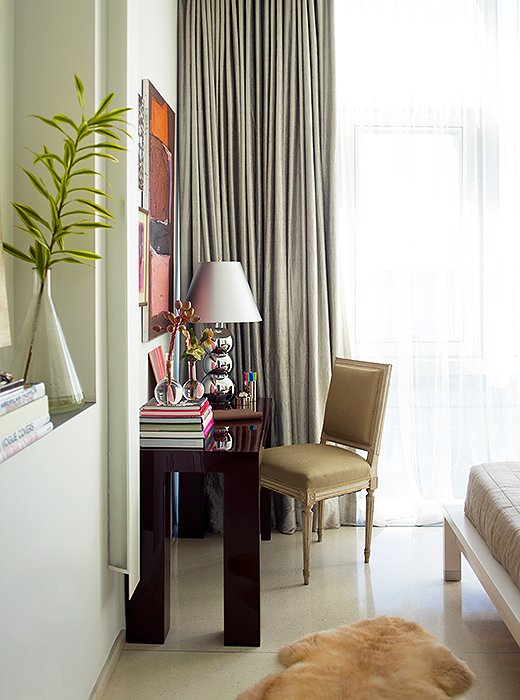 A Slim Approach
A personal work space doesn't have to take up much room, especially if you opt for a slim console table over a more traditional desk. Consoles tend to be available in slender depths, which ensures that your mini-office won't encroach on valuable walking space. Just look for console styles that are open on the bottom to accommodate a chair, deep enough to suit your needs, and around the standard desk height of 30 inches.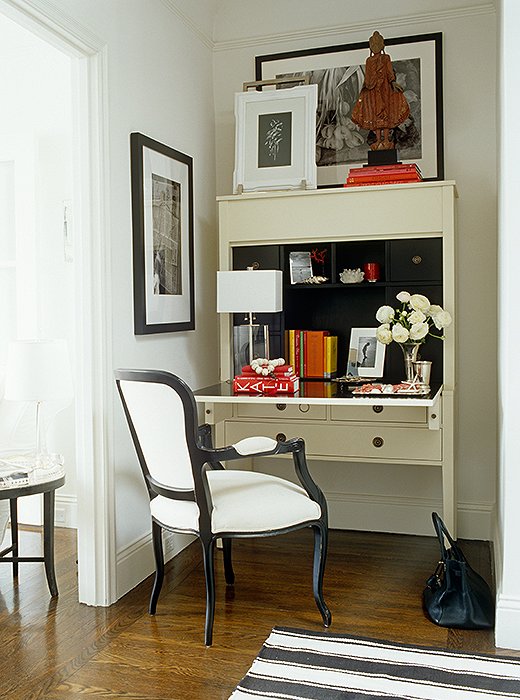 Make a Nook Work for You
If your home's architecture features any kind of funny little "what's that for?" nook, you've got a perfect home-office space on your hands. A tall secretary desk can fill the vertical space and has the added benefit of closing to conceal clutter, a big plus if your nook happens to be in a high-traffic area of the house.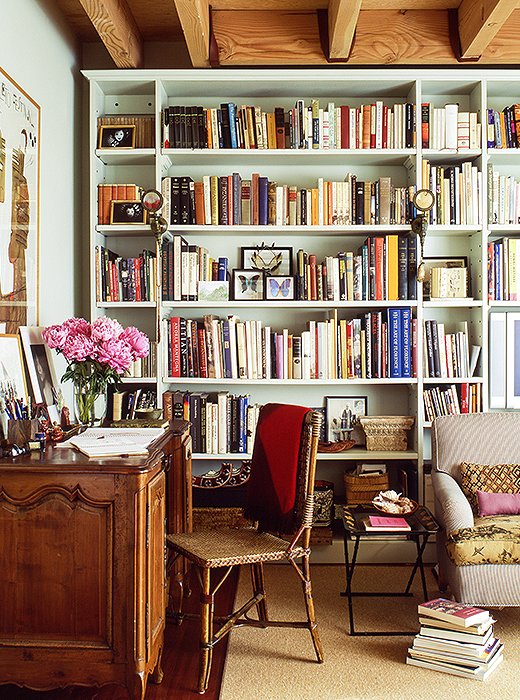 Devote a Bit of Den
If your home's "extra" room is mostly for lounging, sectioning off a single corner could be your answer to the perfect petite home-office space—especially if this is where you've stashed the majority of your books, which for some are a work-space must. Imagine dashing off a thank-you note or doing a bit of Pinterest browsing at your desk while being able to keep a close eye on younger members of the family.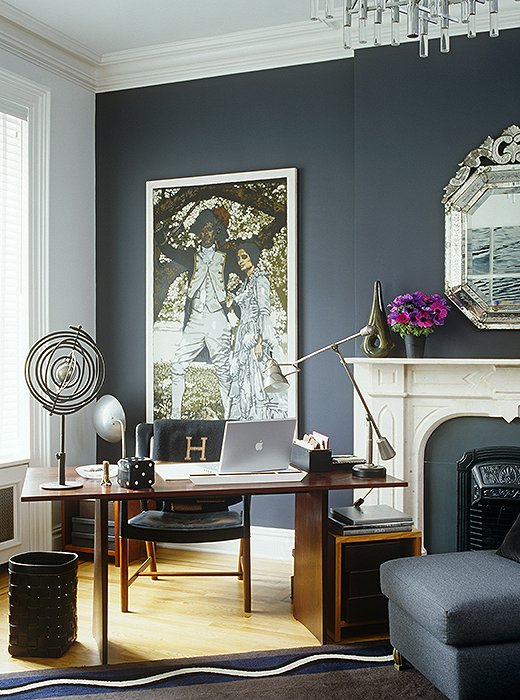 A Living Room Centerpiece
If space is at a serious premium, look to the living room. Devoting a corner of this main area to a small work space can be an interesting way to break up the traditional room layout. Just be sure to find a desk that looks great on all sides and doesn't feel too heavy but still has enough storage to keep things tidy (messiness will seriously drag down your room's decor). Elegant desk accents are a great way to up the style ante.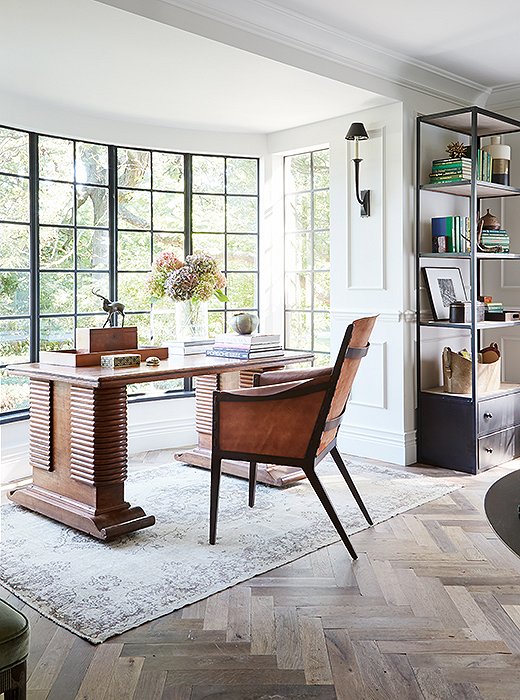 Maximize a Little Extra Space
Bay window seats are a lovely addition to any home, but in some instances they rarely get used. If yours is mostly collecting dust, consider removing the seat and instead devoting the space to a showpiece desk and nonstandard desk chair. Being able to gaze outside from time to time can only do great things for your creativity.