Conventional wisdom tells us that in small spaces, the walls should be pale and plain, so that they appear to recede and make the room feel larger. But why heed conventional wisdom when the alternatives are so much more fabulous: Think eye-catching wallpapers, arresting art, and dazzling mirrors. Here, we've rounded up five unexpected ways to jazz up the walls of small rooms for huge style statements.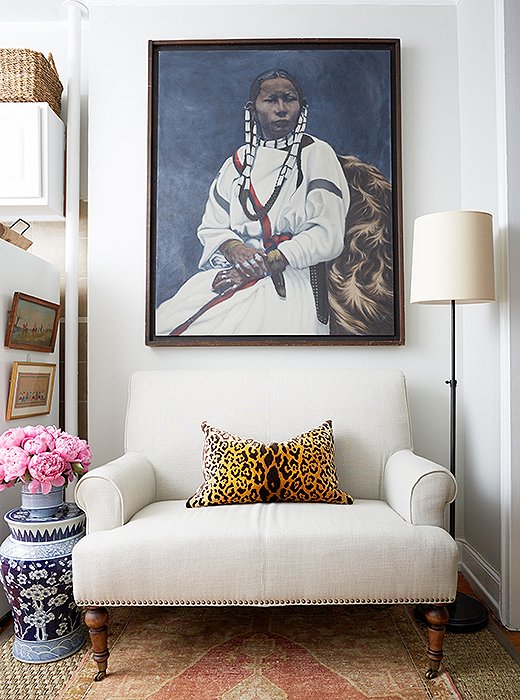 Put Big Focus on Art
It may seem counterintuitive to hang an oversize artwork on a diminutive wall, but having one large, commanding piece can draw the focus away from the size of the space and toward the art itself. As Alex Reid, a former designer at One Kings Lane Interior Design who made over this tiny NYC apartment, put it, "A large gallery wall would have been overpowering in the space, so I edited down the collection to display the real showstoppers." The same applies for any small blank wall in awkward areas in your home (foyer, powder room, or even hallway), so be sure to also consider large-scale art for these spaces.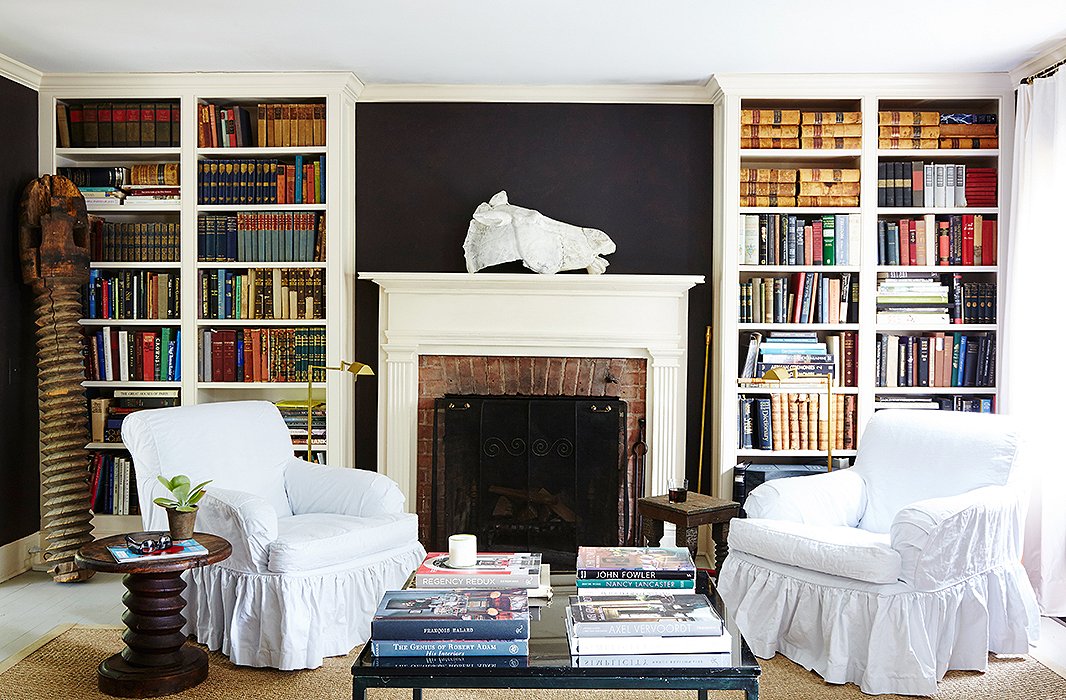 Go Dark
Artist Frank Faulkner chose rich near-black hues for the walls of his fairly small living room and library because "somehow having the darker colors paired with lots and lots of gold-leaf-framed paintings and white plaster objects created so much depth it kept you from thinking about the size of the room." If you're worried that you don't have enough metallic or light accents to set off dark walls, paint your millwork a bright white or choose a glossy finish for the walls (or both) to play up the contrast.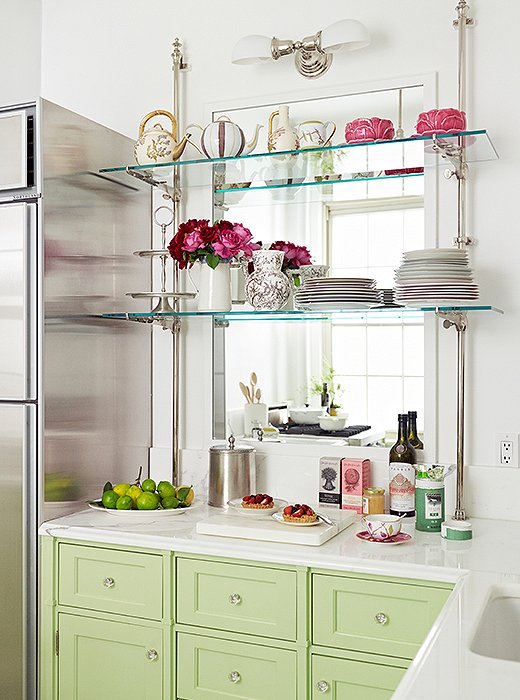 Get Reflective
It's true: Mirrors really do make a space seem larger. Placing one on a wall opposite a window will multiply the amount of light streaming in, while hanging mirrors opposite one another creates the illusion of even more depth. To dial up the mirror's sparkling and space-enhancing factor even more, choose an oversize style to preside over a small kitchen as a backsplash and arrange silver and gleaming porcelain alongside.
Pack a Punch
For true wow factor, nothing beats papering the walls of a small space in a vibrant, large-scale print. If you don't believe us, just check out the bungalow of entertaining guru Lulu Powers. To keep the effect chic rather than dizzying, stick with a limited palette for both the wallpaper and the furnishings. In her sitting room, for instance, Lulu complements a leafy tropical paper with furnishings and textiles in equally bright and bold colors to keep in line with the room's lush, lavish vibe.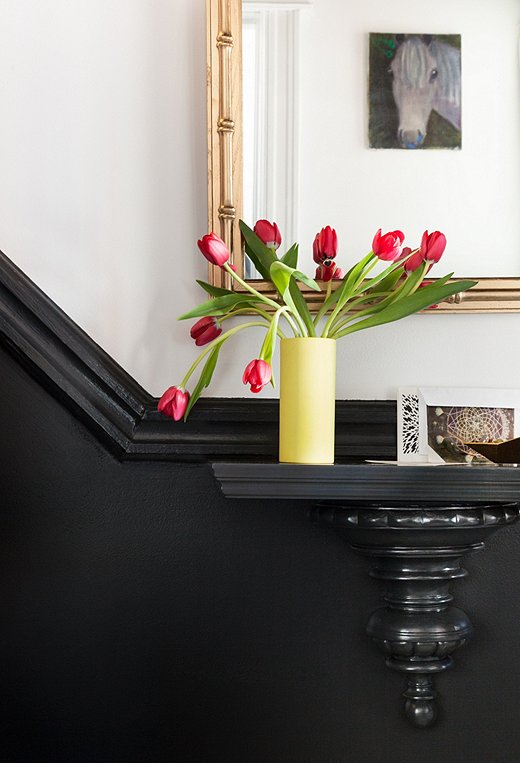 Think Beauty and Practicality
"Have nothing in your house you do not know to be useful or believe to be beautiful" was the philosophy of artist William Morris. And if something can be useful and beautiful—especially in a small space—so much the better. Case in point: Decorator Megan Pflug mounted (beautiful) carved corbels on the walls of her narrow entryway to support a (useful) shelf in one spot and as a surface for a petite vignette in another. To round out the gorgeous architectural addition, Megan brought in gold and yellow touches to reiterate the reigning philosophy of function with beauty in the small space.