When it comes to selecting a sofa, the elements of craftsmanship, style, and comfort should play a major role in the selection process. But it's important to remember too that the little details—offering both style and function—can make a world of difference. Design elements such as rolling casters or a well-placed skirt can function as stylish solutions to your living room needs.
So we broke down the details for you. Read on to find out how small elements make the most of your design.
1. Casters
Casters are wheels that swivel 360 degrees, allowing you to easily move your sofa for vacuuming underneath or rearrange your room on the fly. In general, they look better on models with thin legs, but they can work on larger frames as well. The larger the sofa, the larger the caster.
2. Welt/Piping
Welts, also known as piping, are fabric-covered cords that run the length of and cover each seam. They give a sofa a very tailored, finished look.
3. Fringe
Bullion fringe—crafted of a row of long, heavy, twisted cords—makes a dressy, decidedly Old World statement around the bottom of a sofa.
4. Nail Heads
Nail heads are hammered in to follow the contours of a piece—they're like jewelry for your sofa. Depending on their size and finish, they can make a sofa look traditional or rock-and-rock glam.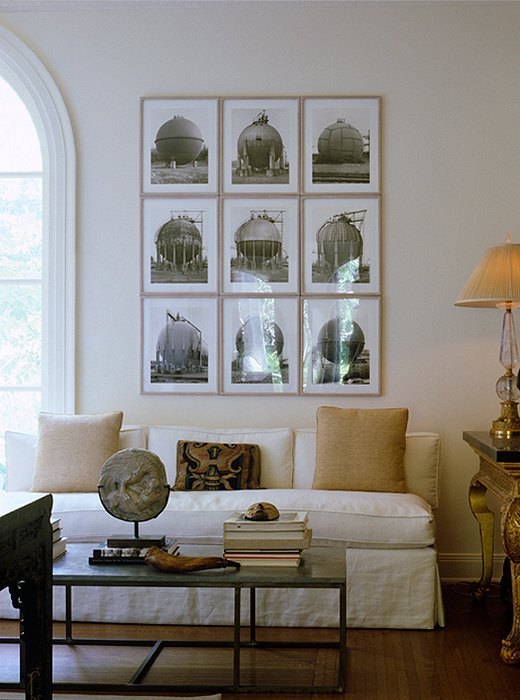 5. A Skirt
Whether plain, pleated, or shirred, these fabric panels around the base of your sofa hide the legs and give it a more classic look and feel. A rule of thumb is that the more modern the sofa, the simpler the skirt.
6. Tufting
This elegant detailing, common on chesterfields in particular, gives some visual sprucing up to a large sofa's back. Tufting works best with solids or large prints, as smaller details can get swallowed up.