Known for its rustic charm and comforting Southern menu, Root & Bone, helmed by Top Chef alums Jeff McInnis and Janine Booth, is the place where New Yorkers get their fried chicken and shrimp-and-grits fix north of the Mason-Dixon. We asked Janine to show us around.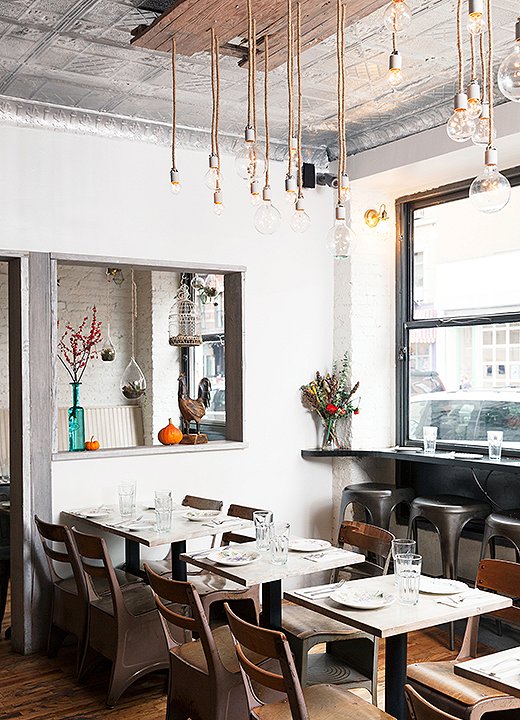 How does the food influence the decor?
"We wanted it to feel cozy, warm, and welcoming, just like the food. It's more like eating in someone's home."
How do you mix the vintage and the new in the restaurant's decor?
"Most of our interior is made from reclaimed, vintage pieces. But we do have new counters and a ton of white tableware to mix with the antique plates. Food just looks so great on them."
Tell us about that amazing light piece!
"We had a designer come in and ask, 'Who made your chandelier?' When we said we did, she wanted to know if we would make one for her daughter."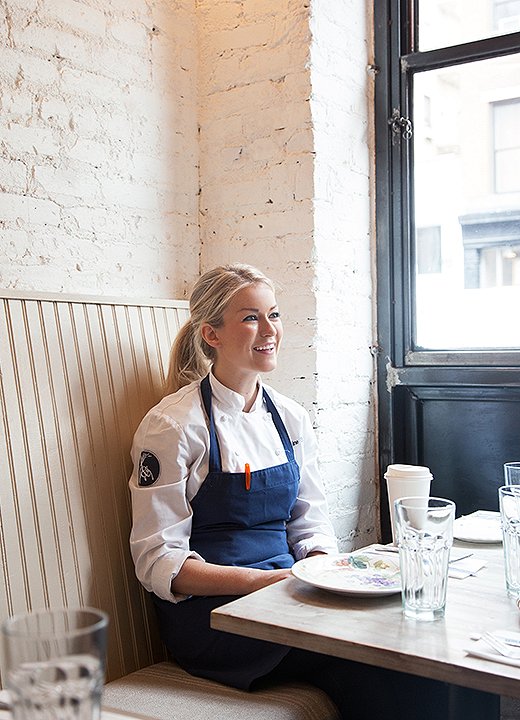 Our space can't get any bigger for now. So we focus on our assets, like all our storefront windows. It makes the cozy space still light and airy.
SCRUMPTIOUS SOUTHERN RECIPES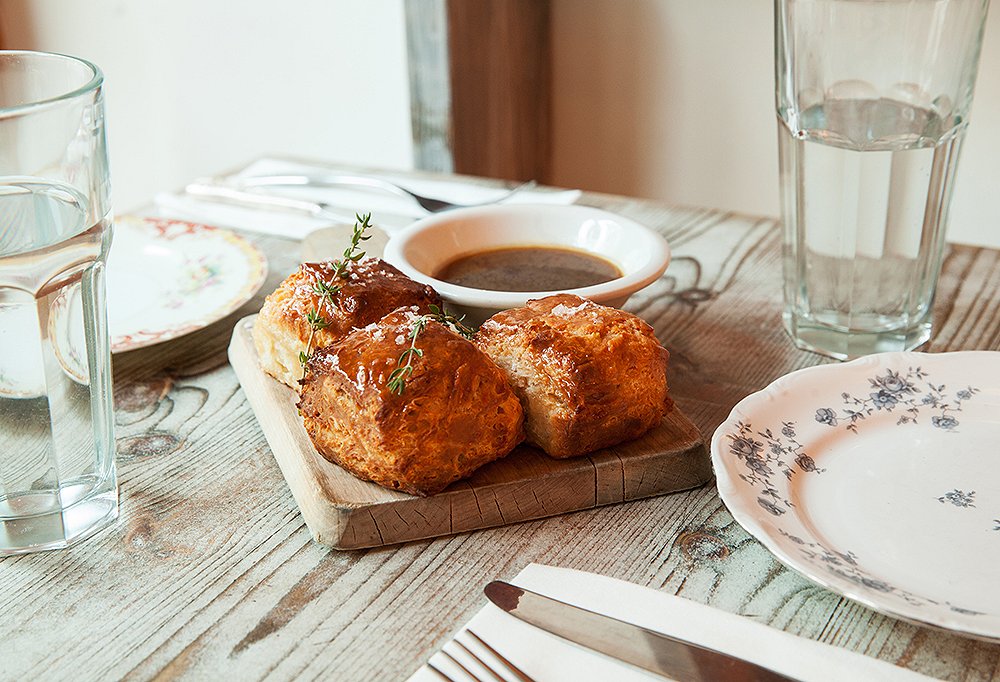 Buttermilk Angel Biscuits
Recipe courtesy of Root & Bone pastry chef Romina Peixot
Makes about 35
Ingredients
750g Wondra flour
45g baking powder
15g salt
8 oz butter, frozen, grated on a box grater, and frozen again
100g honey
2 cups buttermilk, chilled
4 oz butter, melted
1 cup honey
sea salt
Directions
1. Preheat oven to 375F. In a large mixing bowl, combine flour, baking powder, and salt. Using your fingertips, toss the frozen grated butter into the dry ingredients until the mixture looks like crumbs. (The faster the better, as you don't want the fats to melt.)
2. In a separate bowl, combine 100 grams of honey and buttermilk. Make a well in the center of the dry ingredients, and pour in the buttermilk mixture. Stir just until the dough comes together and folds. The dough will be very sticky.
3. Bake 8 minutes, then rotate the biscuit trays and cook 6 more minutes, until the biscuits are tall and light gold on top. Remove from oven, and brush with the melted butter mixed with a cup of honey and a little sea salt.
Jeff's great-grandmother Daisy passed down this classic recipe for her golden, fluffy, buttery biscuits, brushed with honey butter and sprinkled with sea salt.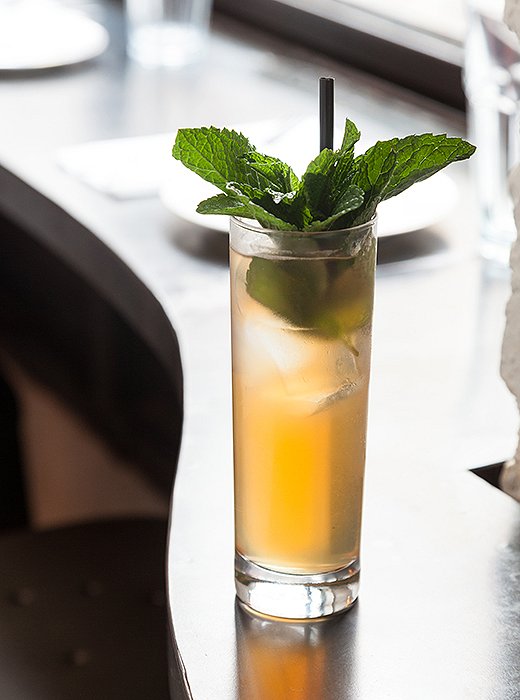 The Smash and Grab
Ingredients
2 oz Old Forester bourbon
3/4 oz fresh lemon juice
3/4 oz simple syrup
2 dashes Angostura bitters
3 mint sprigs
2 oz Gruet or sparkling wine (to bottom the glass)
Directions
1. After bottoming a collins glass with the Gruet, shake and strain the remaining ingredients, then pour with a spear of ice. Garnish with a mint sprig.
This cocktail is the perfect beverage for light and dark spirit lovers. The combination of the earthy bourbon and bitters is balanced by fresh mint and zesty bursts of lemon and topped off with little bubbles.