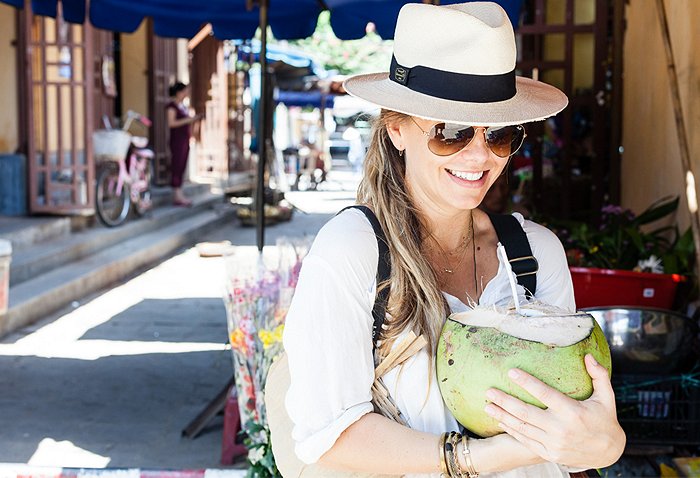 Sibella Court is one of the most distinctive voices in the world of design today. This highly-crushable Aussie's resume includes stylist, shop owner, product designer, and author, and if you follow her on Instagram you know she's constantly traversing the globe for inspiration. Because she has not one but two books devoted to incorporating into your home ideas found while traveling (not to mention being the design-eye behind one of our very own global shopping adventures), we asked Sibella to share her strategies for turning travel into the fuel that keeps her creative engines running hot.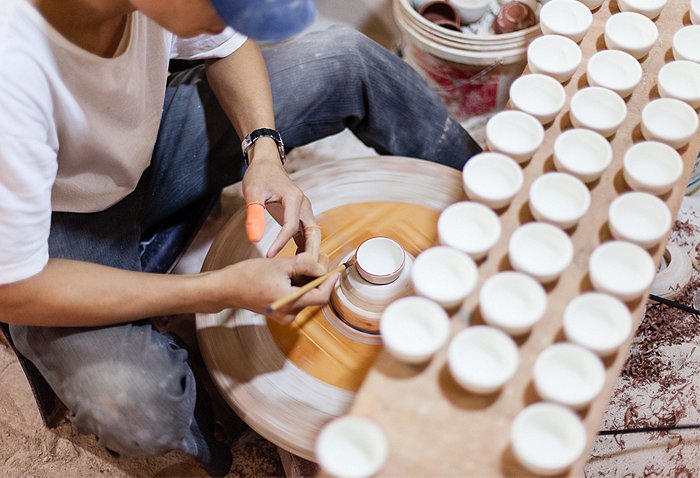 #1: Purposefully Pick Your Destination
I choose places to visit based on all sorts of reasons to keep me creatively inspired. It might be the architecture of a place, a designer who lives there, or even the simplicity of a local rural town. Sometimes it's a specific manufacturing process or specialized expertise that I've pinpointed to a certain area. The learning experiences themselves are important for producing new and exciting projects. I also stay up-to-date with international artists, furniture designers, and other interesting and inspiring people by visiting locations during furniture and art fairs.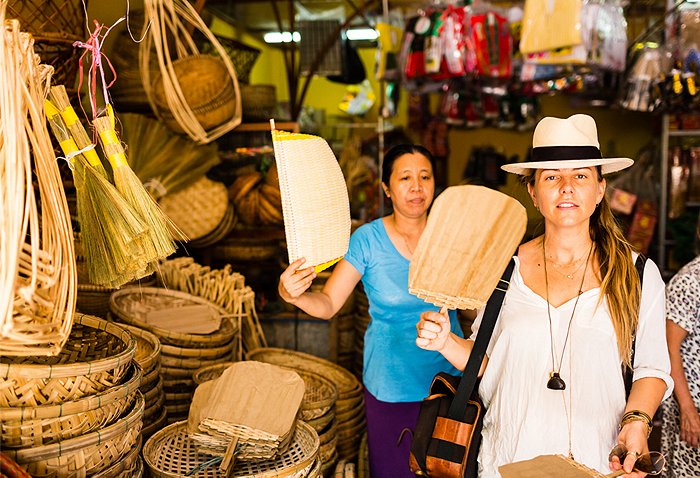 #2: Add Markets to the Mix
When traveling I always hunt out local markets, especially when a culture relies on daily markets (no supermarkets!). This includes all markets (food, flea, daily, and antique). Furniture and art fairs, museums, and galleries also help to inspire my projects.
#3: Take Note of Color Combos
When I travel, places reveal themselves to me through a color palette. I look for color combinations in the local architecture, crafts, textiles, buildings, nature, art, food, even transport (be it a camel, train, tuk-tuk, or rickshaw!). While traveling through Vietnam recently, my color palette was inspired by the incense, the folded banana leaves, the surrounding jungle, the ochers worn by the monks, the paper decorations, and the lovely clay color of the Mekong River.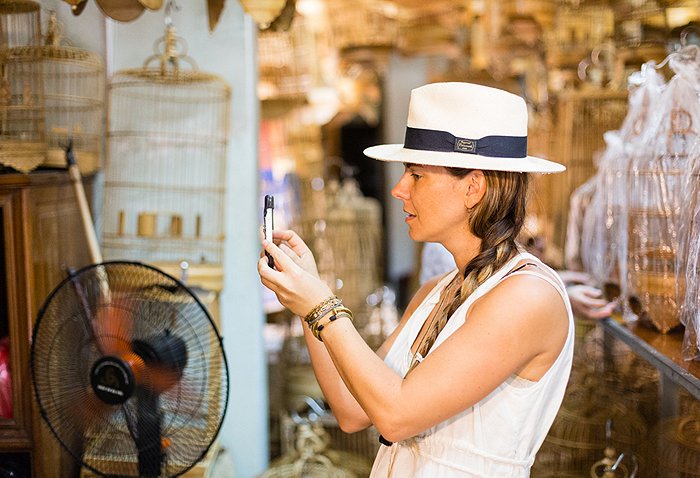 #4: Document What Inspires You
My Canon 5D, Canon G15, and Instagram are how I record inspiration when traveling. I also write with a pencil sharpened with a knife in a Moleskine journal that I carry with me everywhere I go. I think I am the sole person keeping Moleskine in business!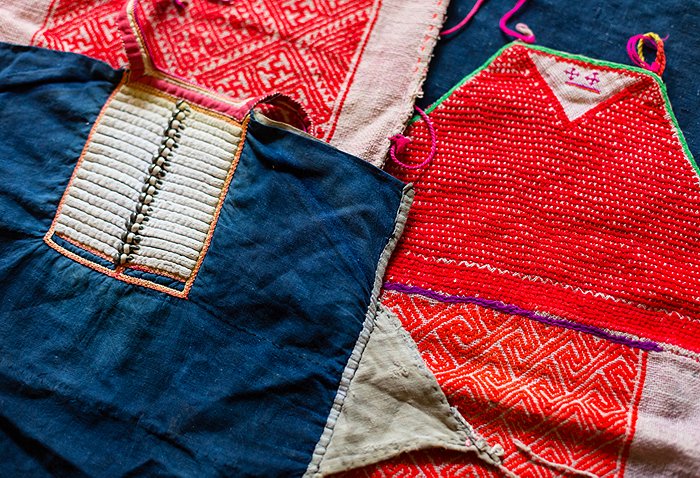 #5: Shop Smartly
I love buying souvenirs from different countries. They remind me of my travels, and home becomes like a 3-D timeline of my life. I collect textiles from all over the world and from all different cultures. On a practical level, I like that they easily fit into your luggage, and once I get them home I love to remember where they are from and the stories they tell. They add a wonderful layer to your home whether it's on a bed, on a sofa, or framed on the wall.
"Travel feeds into every thing I do. Something I found in a bazaar in Istanbul will inspire a bed linen collection, which I'll stock at the shop, which in turn might inspire the theme for a shoot. "
—Sibella Court
Get Ready for Your Next Getaway!