Perfectly Plum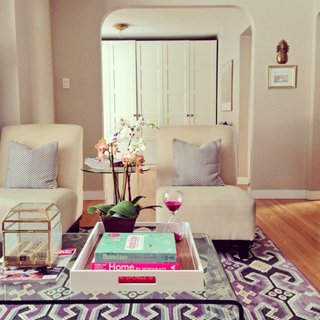 @allkindsoflovelyblog
What we love about a colorful rug (especially in orchid, Pantone's color of the year!) is that you can let the prominent color stand alone or really celebrate the hue's variances by layering on accents and textures. Here the decorative pillows and the pistils in the orchids add a dose of purple to each level the eye travels.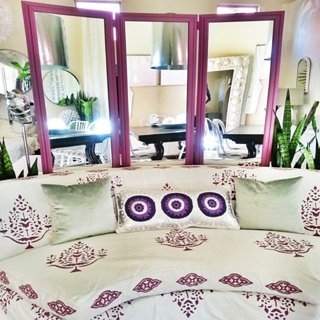 @hayestone
We so appreciate those home decorators who aren't afraid to let their personality shine! From the block-printed purple medallions on the upholstery to the lacquer trim on the mirrored screen, she's all in, and so are we!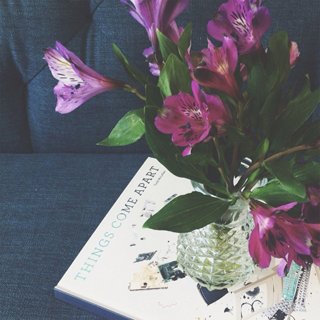 @meandering_mari
If a decor commitment to mauve is one you can't make (it's okay, we get it), then may we suggest a temporary celebration of the color with orchids, Peruvian lilies, or hydrangeas for a special spring arrangement.
The Baby Blues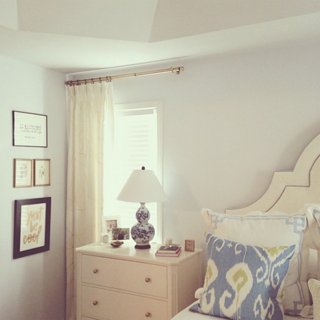 @comfycozycouture
A corner-key sham in blue and white mixed with a light-blue ikat pillow is just the kind of spring bedroom we'd like to live in! The classic bedding selections paired with contemporary graphic art has us crushing on @comfycozycouture's style.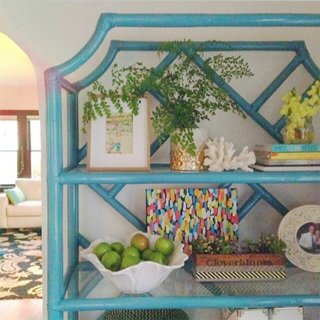 @gigemmer
A bamboo étagère peppered with lime-green accents pretty much screams quintessential spring to us. We're sure this coastal-blue piece of furniture looks great all year round, but there's nothing more springy than this thoughtful styling.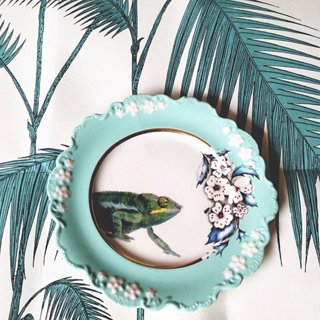 @whimsical_chic
This tabletop vignette, complete with palm fronds, lizards, and Tiffany blue, conjures up memories of many raucous Palm Beach dinners that we're happy to relive. The juxtaposition of decorative styles provides plenty of inspiration for any boho babe.
Preppy Pink & Green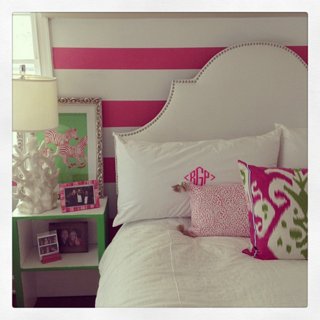 @diffmiller
The self-proclaimed "lover of color, pattern, pumps, pillows… and prosecco!" is speaking our language with these maxi stripes, pink monogrammed pillows, and kelly-green trim.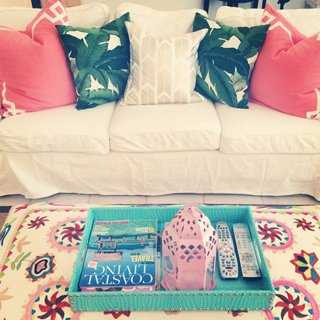 @palmbeachlately
There's something so dreamy about living in a space where a white slipcovered sofa, colorful pillows, and a suzani ottoman look good year-round. Decorator sisters Beth Beattie and Danielle Norcross have sure got a knack for the wonders of South Florida style.
Join in on the fun and share your spring color stories on Instagram with #homespringhome and make sure to tag us @onekingslane! We'll continue feature our favorites all month long!!