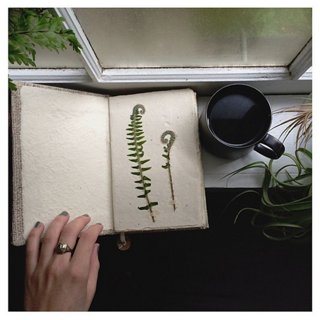 @taralynnlawton 
Pressing florals, ferns, leaves and other botanicals are an old school method that we can fully get behind. We love the idea of things getting better with time and chronicling the season in such a thoughtful way—plus a pressed botanicals book would make the most gorgeous of presents (even to yourself)!
@sweetsnbitters
How better to bring in the flavors and colors of springs bounty than green tea and matcha flavored macaroons?! Now if only we could get the gorgeous foodie site to send us a sampling of their creations…
@jmtrovato
Photographer Jennifer Trovato is no stranger to simple, serene and well-composed shots that lead the eye to each lovely details. With those A-frame legs, vintage wood chair, hanging plant and terra cotta pots…looks like the beginning of a beautiful spring to us!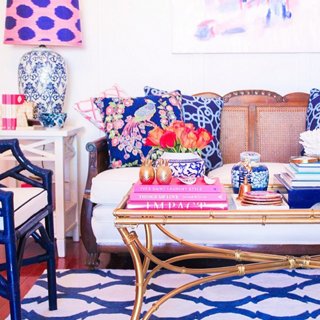 @notes_from_monroe
There are more than a few notes to take on mixing patterns from bloggers Anna and Sarah of Notes From Monroe! The tonal blues, varied size and scale of patterns and pops of pink are perfect for the season.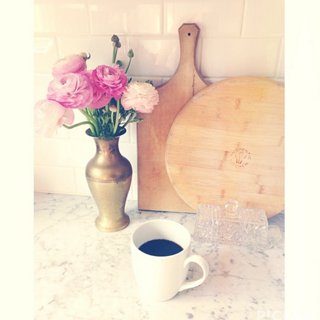 @beckjonesca
Chasing morning light is one of our favorite weekend pastimes, so this light-soaked snap of a beautiful a.m. routine made us stop and smile. Not to mention we're total suckers for vintage cutting boards and brass vessels for spring florals!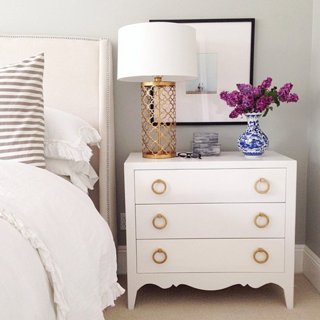 @sheamcgeedesign
A vintage blue-and-white vessel is the perfect compliment to lilacs saturated hue. Doesn't hurt to have an elegant white bedroom complete with brass finishes and to house it in. Hello, dream spring bedroom!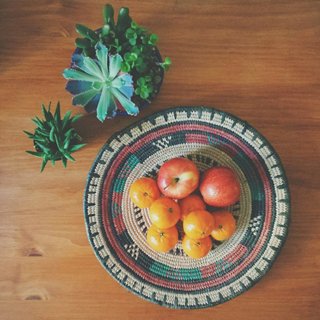 @theamadelle
Farmers market fresh fruit in a beautiful woven basket and a collection of succulents is just our kind of overhead snap and such a natural way to bring the outdoors in!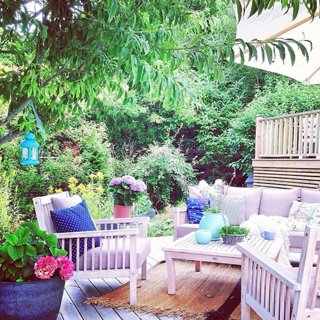 @frokenturkos
Green thumb or not, this outdoor living room belonging to Miss Turquoise is one to lust after! The space complete with upholstered wood furnishings, sisal rug, blue and white pillows peppered with pops of hydrangea is one that we'd be happy to lounge in anytime.
Join our #HomeSpringHome challenge by showing off how you are bringing the outdoors in and celebrating the season on Instagram!