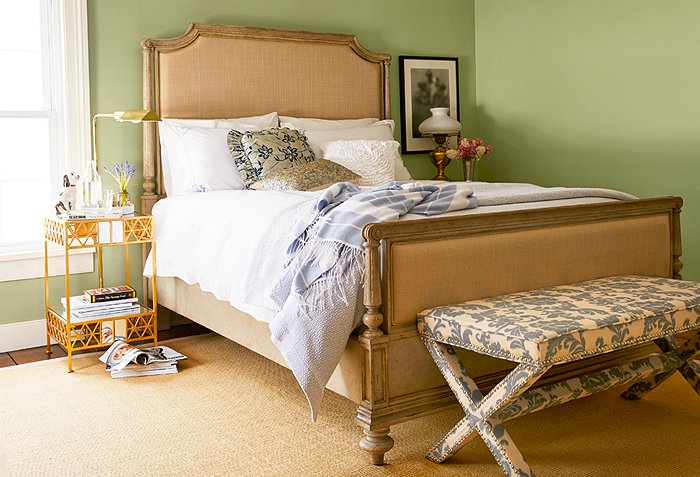 Since it's a space only you see, it often winds up on the bottom of your home-improvement list. But no more! It's time to spend some quality time on (and later in) your bedroom.
Sleep in style
Is your bed fit for royalty or for a monk? Take a major step up in style and comfort by swapping a bare metal frame for a real bed (new or vintage).
Think like a hotelier
Score that penthouse-suite feel by making sure you have plenty of tables, seating, and lamps. Not only are they useful, but they also lend depth to the space.
Make it personal
This is the room for objects with sentimental value: family photographs, your aunt's antique lamp, your father's pocketknife collection.
Go soothing and serene
Create a sanctuary you'll want to escape to at day's end by keeping your palette muted and your patterns minimal.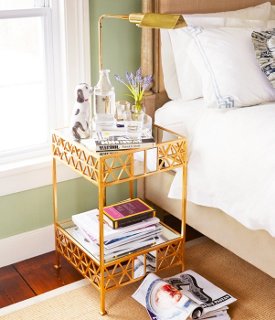 Put your nightstand to work
Look for one that's roughly the same height as the mattress and big enough for a clock, books and magazines, a water carafe, a vase, and any other pampering touches you desire.  A mirrored nightstand can add depth to the space.
Add a floor covering
Carpeting or a rug adds richness, protects bare feet from chilly floors, and muffles sound, creating a more tranquil atmosphere.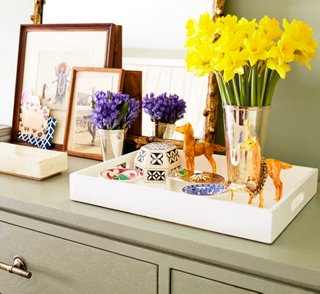 Dress up the dresser
Yes, it's storage space, but like your coffee table, a dresser top can also be used to display beautiful things: porcelain bowls for spare change, vintage figurines to hold jewelry.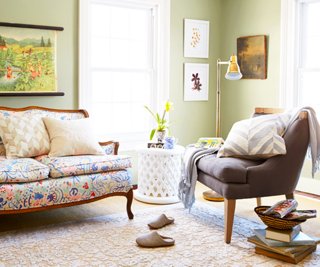 Designate a seating area
The hallmark of a grown-up bedroom? A comfortable place (that isn't the bed!) to read, relax, and unwind.