When it comes to decorating, it's easy to forget about the staircase. But just because it's a transitional space doesn't mean it can't have style. In fact, a stairway is the perfect spot to make a statement you'll enjoy whether you're coming or going. From over-the-top lighting and eye-catching wallpaper to personalized art displays and elegant runners, there are plenty of tricks to creating a bold passage that will make a sensational first impression in your entry. Read on for six ways to use the space to its full potential and create a staircase that might just stop you in your tracks.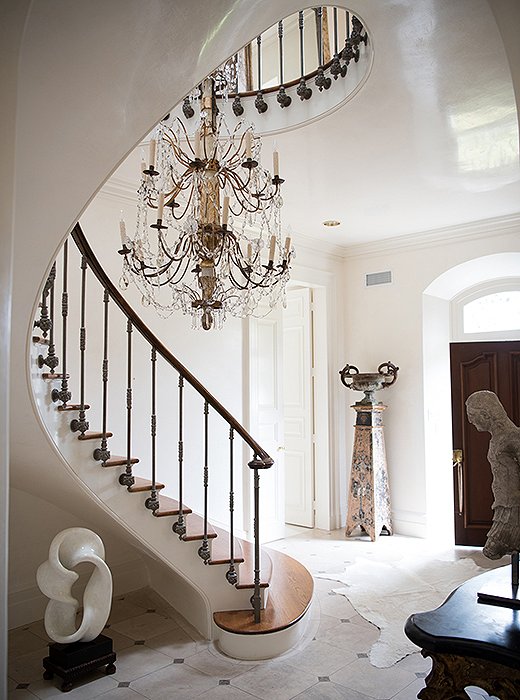 Light the Way
Unlike many rooms in the house, the staircase, particularly a double-height space, can accommodate an over-the-top light fixture, whether it's a sculptural pendant or a grand chandelier. Choose a piece that combines beauty and function, like this two-tier chandelier, which is dazzling from every angle while providing ample light.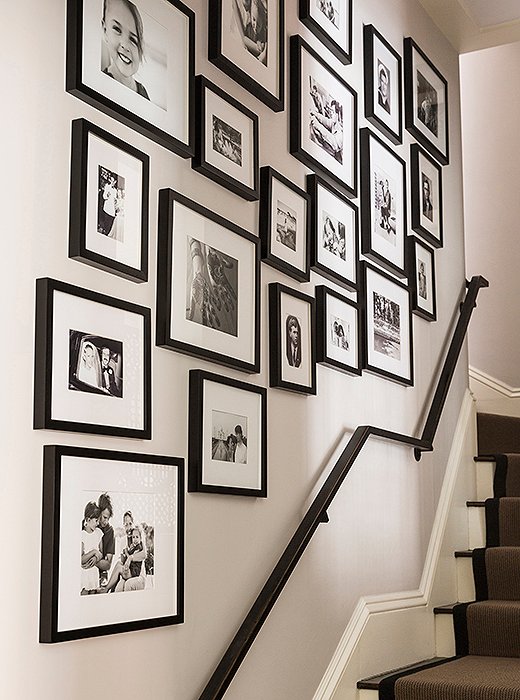 A Personal Passage
A salon-style display is a great way to fill up the empty expanses of a staircase and show off your art collection. We also love giving it a personal twist, such as this wall of family photos. Using black-and-white photos lends a sophisticated and cohesive feel, while the subject matter will make you smile every time you walk past.
Rise to the Occasion
Even the steps themselves can make an impression. Bring in color and pattern by covering the stair risers with tile, paint, or wallpaper. These Spanish tiles add to the home's hacienda style and break up the sweep of brown tiles with a bit of personality.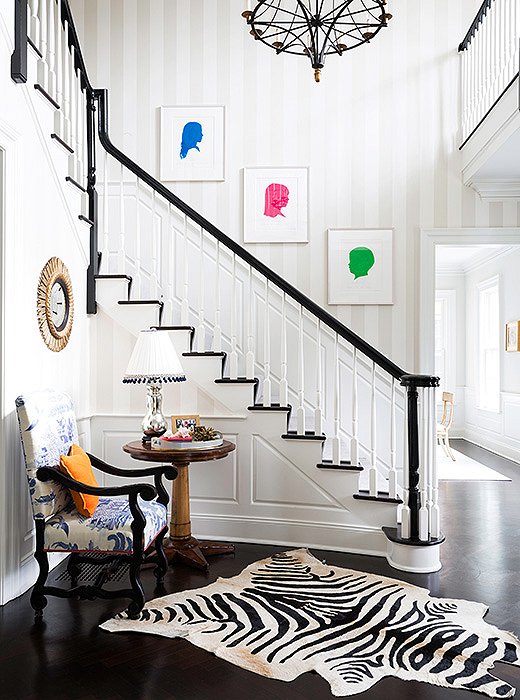 A Tall Order
What staircases lack in width, they make up for in height. Accentuate the loftiness of the area with a dashing wallpaper that spans several floors. This understated stripe draws the eye up and brightens the airy space.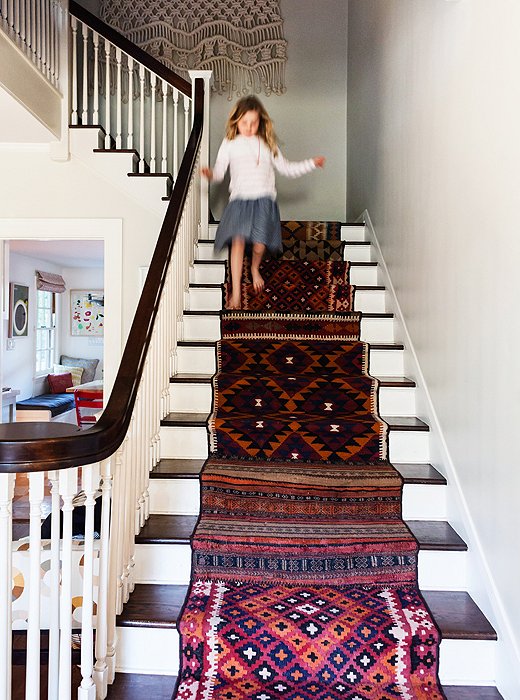 Put on a Floor Show
A runner is a classic way to accentuate your stairs with pattern and color. Go the traditional route with a single motif climbing the steps, or add an eclectic twist by combining vintage runners for a one-of-a-kind look. (Don't worry, we'll show you how!)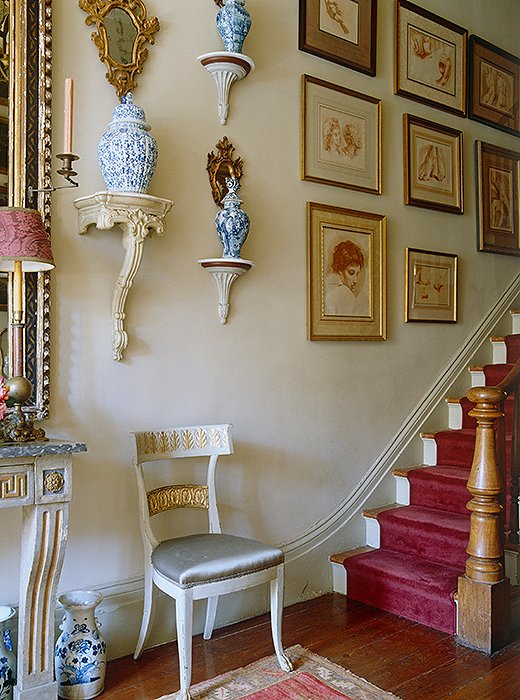 Go for the Gold
Even a staircase can have a sense of luxury. Bring in gilded frames and classical pieces such as blue-and-white porcelain, Old Master drawings, and antique mirrors for a perfectly opulent passage that exudes a sense of well-collected refinement.