As we move into the new season, there are certain personal accessories that emerge as not just nice to have but real workhorses when it comes to taking a look from fine to cocktail-worthy. Currently topping our list is the statement necklace. Its ability to add instant drama to the simplest of sweaters or LBDs makes it indispensable when a quick outfit upgrade is required. Here's how to add them to your style arsenal for the every day and beyond.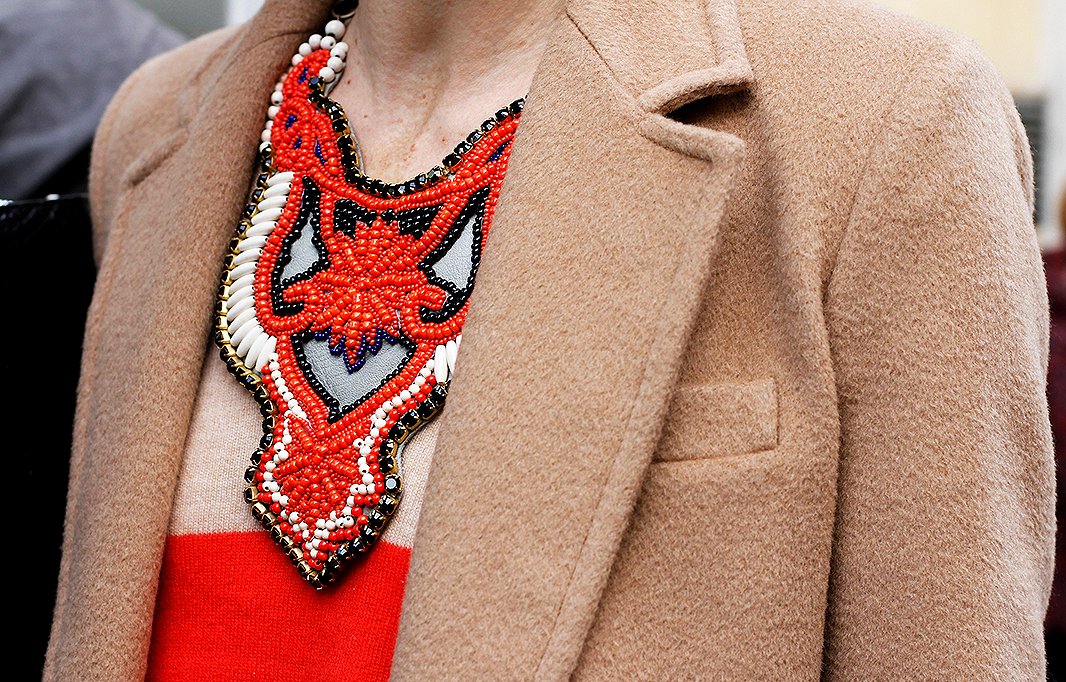 How to Nail the Look
1. Master 12-Hour Dressing
When your schedule requires you to leave the house in the morning ready to attend a dinner or another evening event, a statement necklace can be a lifesaver. Either pack it in your bag and throw it on before starting your evening, or give your workwear a boost and wear it all day.
2. Top a Turtleneck
For those who love to break out a thin turtleneck for chilly evenings, consider wearing a statement necklace on top. It's a great way to break up all that solid color.
3. Think More-Is-More
While high-impact necklaces are great for punching up a simple outfit, they can also be a more-is-more topper to an already eye-catching look. Take a cue from fashion's current love of a layered look and add a statement necklace to a patterned outfit. The new season is the perfect excuse to just go for it.