Some people prefer to keep their tableware collections stored tidily out of sight. Others follow the motto "If you've got it, flaunt it." Those who fall into the latter camp can find inspiration for displaying their tableware below.
Take an organized approach…
Collections make the greatest impact when massed together. Above, dozens of pieces of Cornishware are aligned on a vintage server. Interspersing smaller canisters among larger ones, rather than hewing to a strict size order, keeps the display from coming off as rigid or fussy. Similarly the Royal Copenhagen china at right is arranged with just enough symmetry to create a sense of order but not to the degree that one would hesitate to actually use the pieces for fear of disturbing the vignette.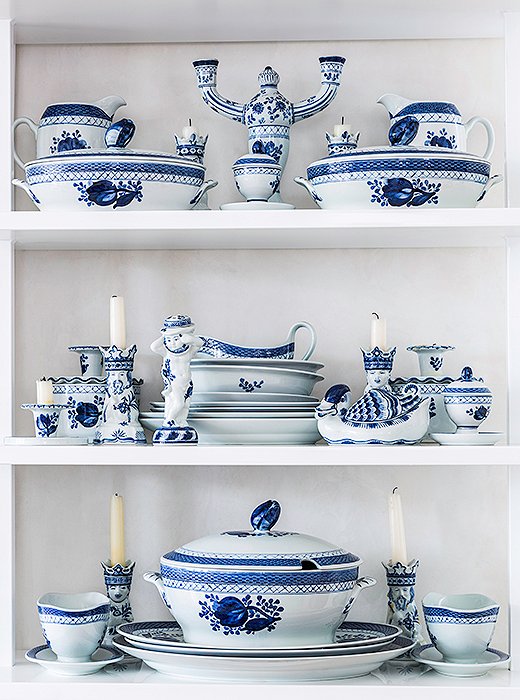 … Or opt for a more casual look
Even mismatched tableware gains a certain charm when stacked en masse on shelves. Another advantage to keeping such pieces out in the open: You won't forget about them. We also like how, at right, books, photos, and other objects are interspersed about the china and silverware, adding to the sense of plenty.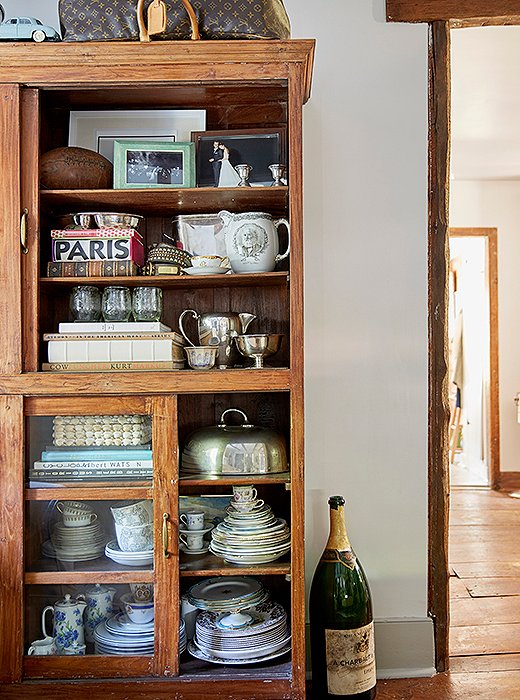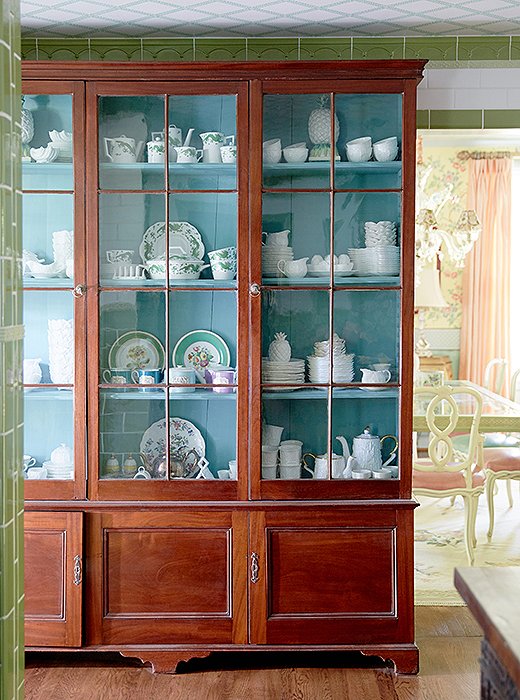 Add a contrasting backdrop
The mainly white dishes at left really pop against the robin's-egg blue background. Painting or wallpapering the inside of your hutch or shelves a contrasting color or pattern transforms even the simplest collection into a showpiece.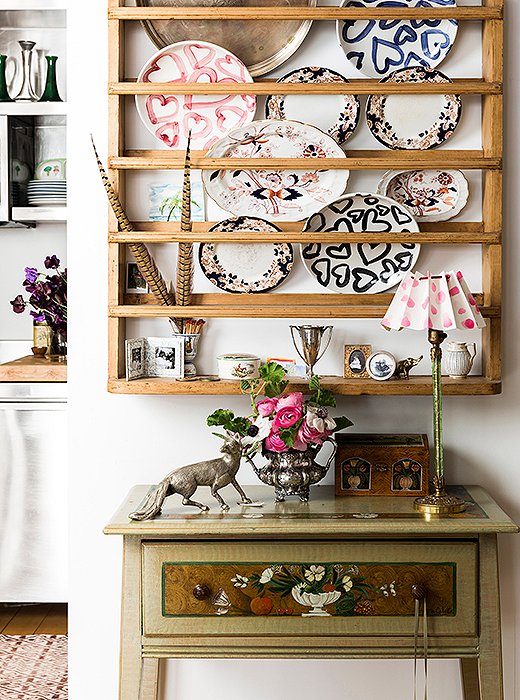 Take advantage of wall space
Don't have floor space for a hutch, an étagère, or any other freestanding unit? Add storage to your walls instead. Plate racks (like the one at left) generally evoke a farmhouse feel; the unit above was custom-designed. Even simple wall shelves can provide storage and serve as a focal point.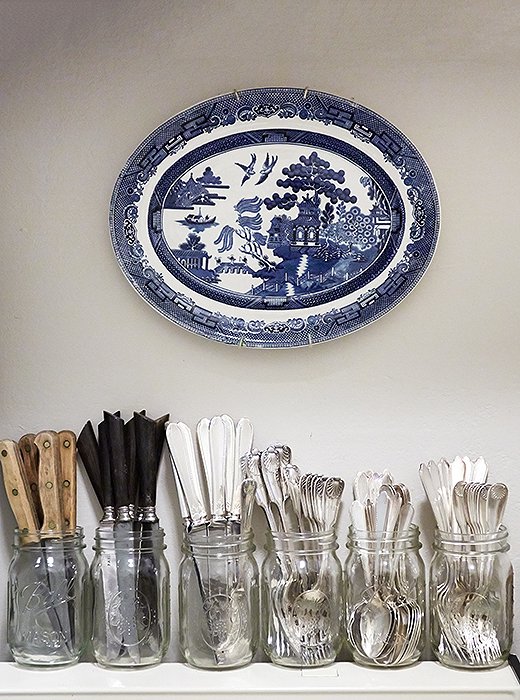 Store your cutlery in jars or mugs
When displaying tableware, cutlery gets short shrift. Show off beautifully handled heirloom silver—or make your everyday cutlery easily accessible—by stashing it in mason jars, glasses, mugs, or the like.