We're excited to announce that our store in Southampton, NY, has reopened. You can now come by to shop in person for indoor and outdoor furnishings, entertaining essentials, and gifts galore. We can't wait to see you!
Because your health and safety, as well as that of our staff, is paramount, we are
• wearing masks.
• limiting the number of people in the shop.
• sanitizing and disinfecting the store's common areas, including doors, restrooms, and the checkout area, throughout the day. And after closing each evening, the staff is thoroughly sanitizing and disinfecting the store. Sanitization and disinfecting products meet or exceed CDC guidelines.
• providing hand sanitizer for customers and staff and encouraging employees to frequently wash or sanitize their hands throughout the day.
• taking employees' temperature upon their arrival; anyone with a fever of 100.4 degrees or higher will immediately be sent home.
We ask that you
• wear a mask in the shop.
• keep at least six feet from others.
• avoid touching items.
• stay home if not feeling well.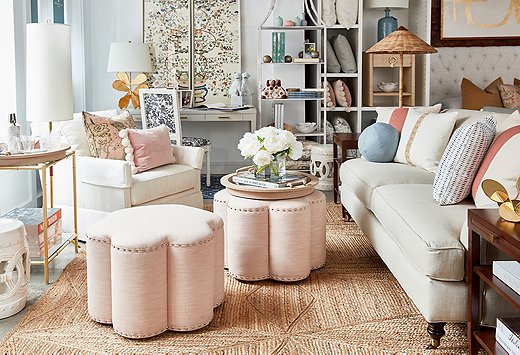 One Kings Lane Southampton
5 Main Street
Southampton, NY 11968
631-283-0590 | southampton@onekingslane.com
Monday-Saturday: 11 a.m.-6 p.m.
Sunday: noon-5 p.m.
High-risk customers can call or email to schedule a special appointment.
If you prefer not to visit, our design advisers can work with you by phone or online. And of course, you can shop our full product assortment at onekingslane.com.