Whether it's a hand-painted geometric pattern or a rich new shade of blue, Rebecca Atwood is always dreaming up ideas for her eponymous line of fabrics and accessories. From her sunny Brooklyn studio, she's involved in every aspect of her growing business—all while working on an upcoming book. We caught up with the busy designer to find out what inspires her.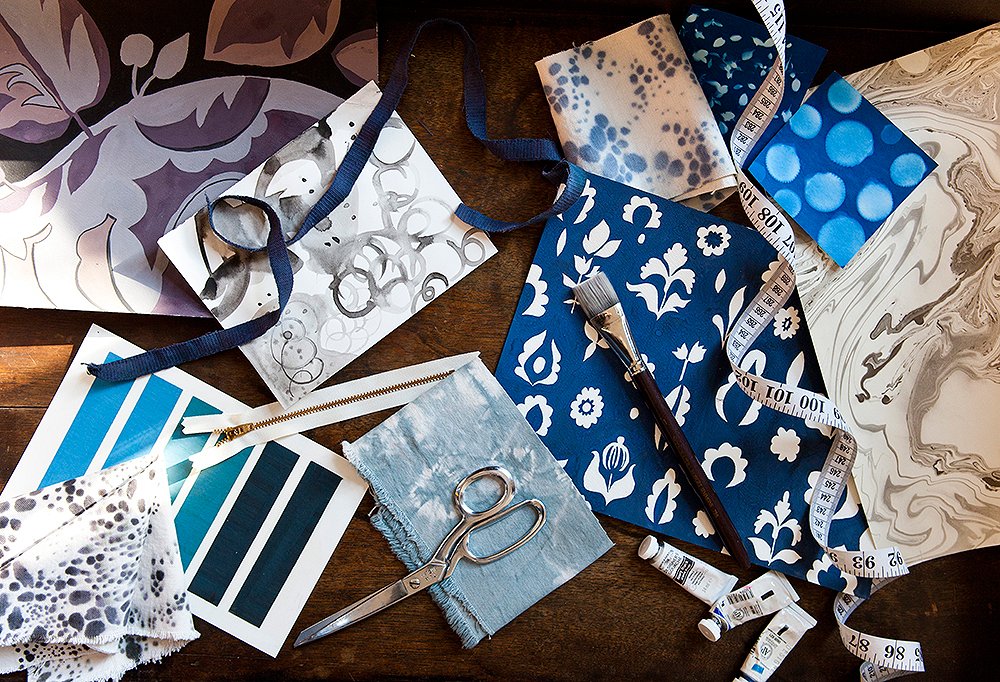 What's your career background?
"I studied painting at the Rhode Island School of Design and took a few courses in textiles. I worked in product design at Anthropologie, which was my training ground in a lot of ways—I got to work on everything from kitchen linens to dish towels, aprons, napkins, and lots more. From there I moved to New York and worked as a consultant for home goods retailers."
How did you make the career switch?
"I wanted to get back to working with my hands, so I took a dyeing course because I thought it would be fun. It was pretty basic—they just touched on the idea of shibori and folding fabric, but I bought a few books and just started experimenting!"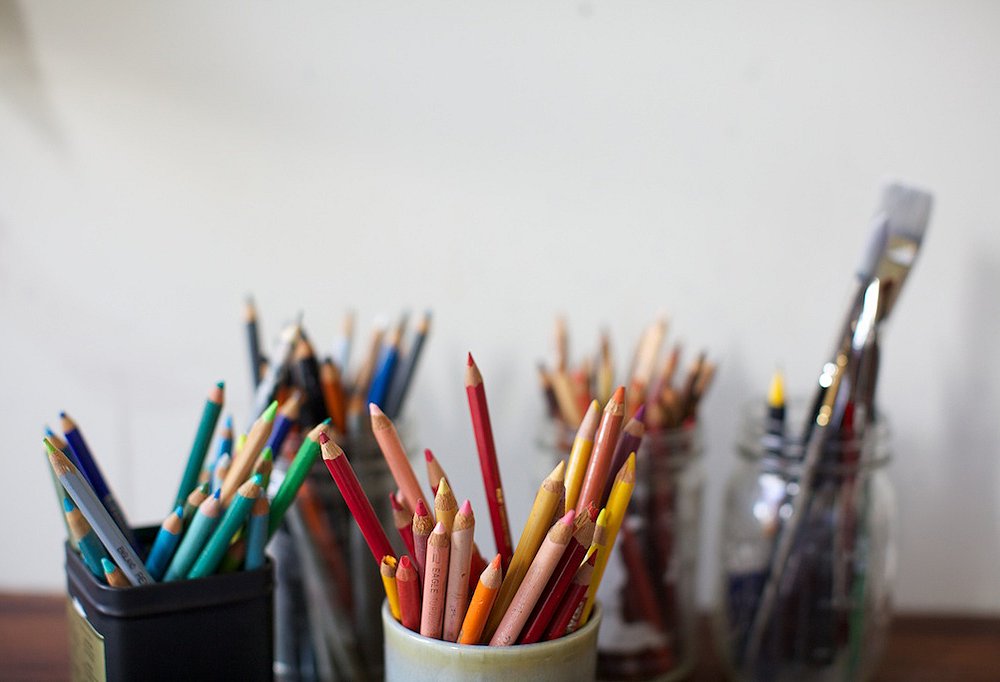 How did you launch your line?
"To get it up and running, I printed, painted, and dyed everything myself, had the pillows sewn in the Garment District, and launched my website with about 60 pillows. I had a lot of experience in growing brands, but there was definitely a lot to learn!"
Did you have a studio when you started out?
"My husband and I have a two-bedroom apartment in Brooklyn, and the second bedroom was my studio in the beginning! We were packing and shipping in the living room, dyeing in the kitchen, and our bedroom was pillow-insert storage. It was a crazy time."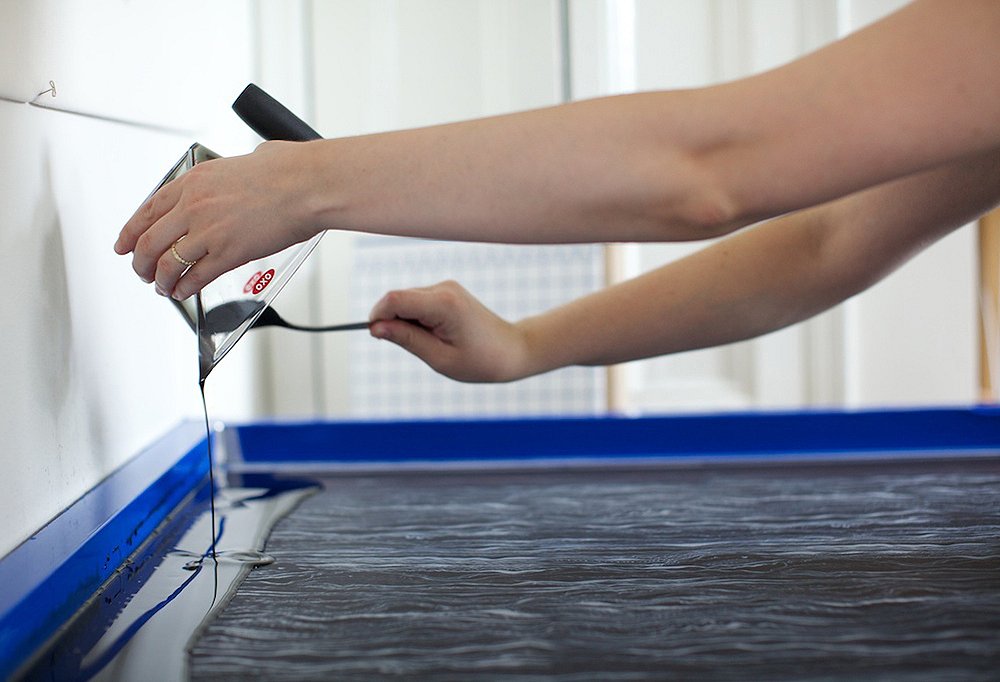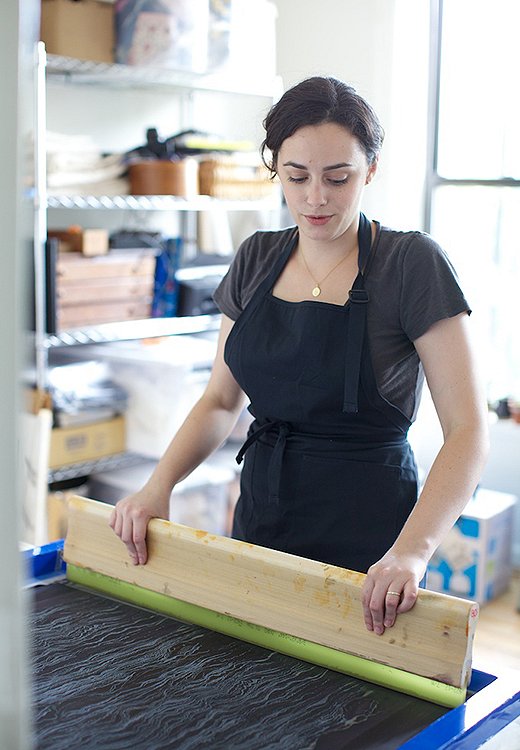 What's your design process?
"Sketching is a big part of my process; I've kept sketchbooks on and off since college. I'm a big proponent of creating a lot of stuff and then editing. Giving myself time to create and to let ideas become something is really important."
Can you walk us through a typical day in your studio?
"Every day is different because it's a very small team. My mornings are my most productive time, so I try to get in around 8:00 a.m. I save the morning for creative projects and writing—right now, that means wrapping up our fall '15 collection. The afternoon is more about production, clients, following up on email. Right now we're also gearing up for spring production, so I have a lot of dyeing to do!"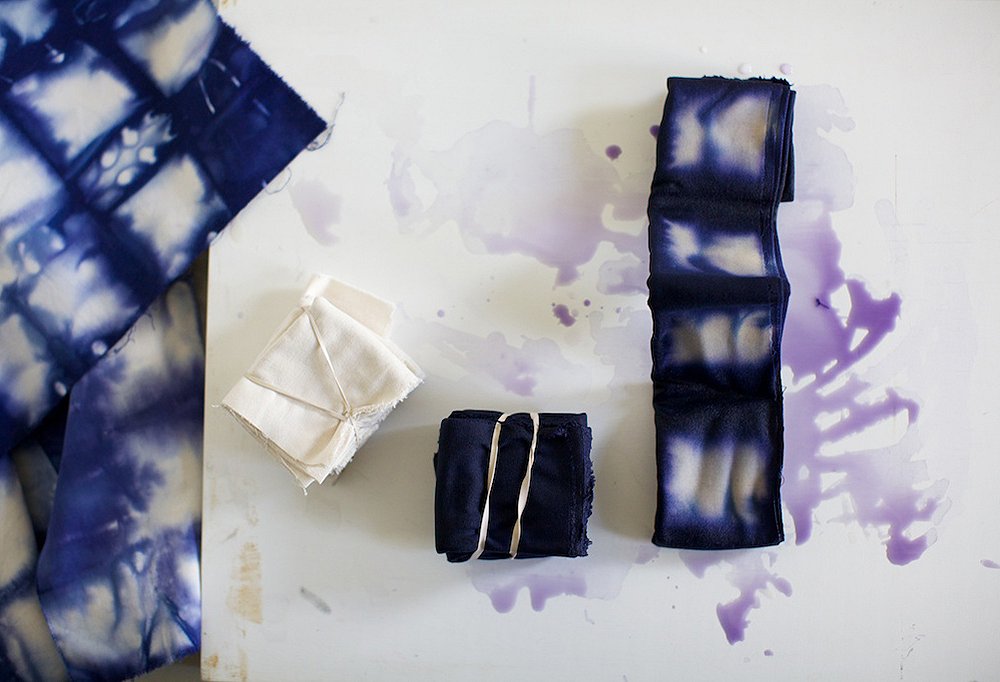 Can you tell us more about shibori dyeing?
"A lot of what we do involves pleating the fabric and then binding it. The pattern you get is a reflection of these folds. The way the water and the dye bleed into the fabric and create the pattern is fascinating."
Where do you find inspiration?
"I grew up on Cape Cod, which is a big source of inspiration. It's very intuitive; it's ingrained in my sensibilities. The color palette is much more limited and subtle, the neutrals are all very chromatic—that's something that I crave in a home."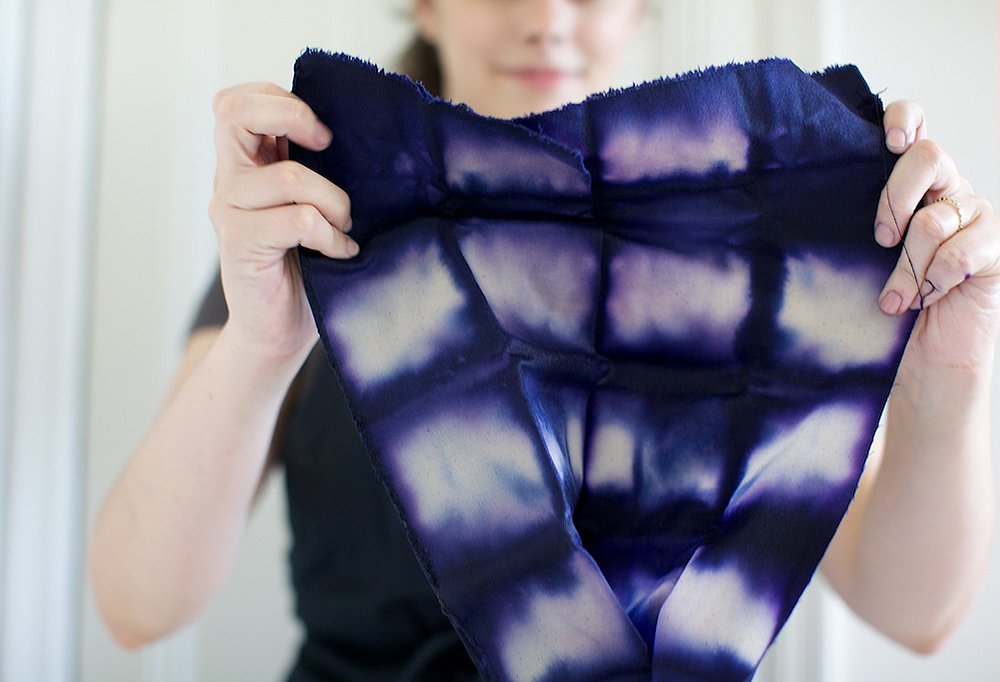 How would you describe your aesthetic?
"I aim for livable pattern that's not going to overwhelm a space: relaxed luxury. I also like the idea of modern heirlooms—high-quality pieces that will last. We sew everything in a way that it can be repaired, and almost everything is washable."
Do you have any big projects coming up?
"I'm writing a book about using pattern in the home. It's going to be a big project. I'm a little nervous about all the writing, but it'll happen!"
One of the things I like about working in home versus being a fine artist is that you're creating pieces that people are actually going to use every day.