While waiting for the postponed Olympic Games to finally take place, we imagined a similar competition for interior design. Which decor contributions from around the world would take home a medal? Rather than pit one country's design innovations against another's, we compiled a far-from-comprehensive list of decor elements from a number of countries that we think are worthy of the gold.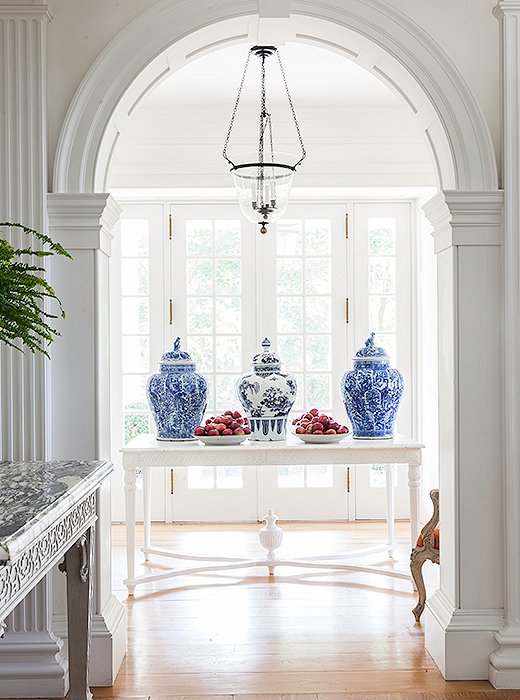 China: the ginger jar
The world's most populous nation contributed a wealth of innovations to the world of decor. There's porcelain, of course—also known as china—which was perfected more than a millennium ago, and celadon glaze. Room screens, sumptuous silk, wrought iron, garden stools, the distinctive curves and fretwork of Ming Dynasty furniture, and foo dogs are other contributions worthy of making China's Olympic team of design. (And while it's more a lifestyle nicety than an element of decor, we can thank China for inventing toilet paper back in the sixth century.)
But we're giving the ginger jar top honors. Created in the third century BCE, ginger jars were designed to hold oils and spices. It took several centuries for them to evolve into the shapely, often lavishly adorned vessels we know and love today. In Western homes you're more likely to find them holding flowers than ginger, or lending their shape to the body of a lamp. 
Democratic Republic of the Congo: Kuba cloth
Actually the Kuba Kingdom should receive the credit for the boldly patterned textiles that take its name. But though the kingdom still exists (Kot-a-Mbweeky III has been its ruler since 1969), geographically speaking it falls within what is now the DRC. When first woven in the 17th century, Kuba cloth was made of raffia fibers colored with vegetable dyes. Today you can find vintage and new Kuba cloth used as upholstery or pillow covers and framed as the artworks they are. It's even easier to find Kuba-inspired rugs and textiles from  Kim Salmela, Bunny Williams, and others.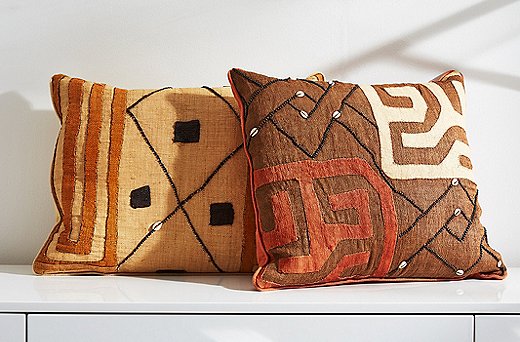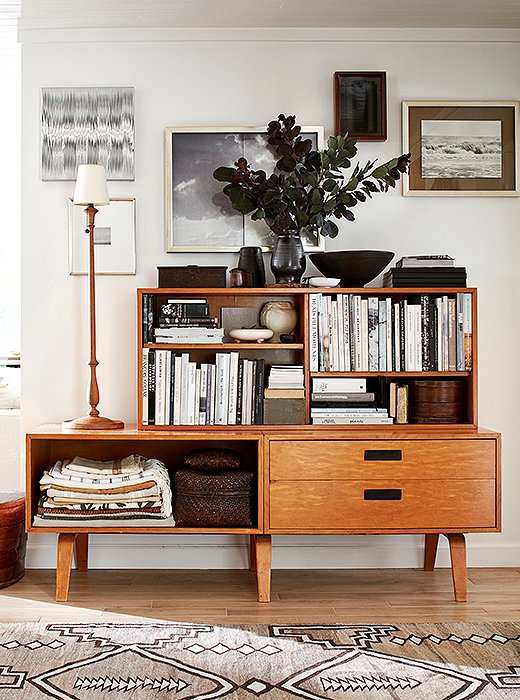 Denmark: Danish modern
The concept of hygge certainly makes Denmark's design team, but it's only recently that the nation's approach to cozy comfort and self-care became popular beyond Scandinavia. The beautiful simplicity and functionality of Danish modern design, however, has commanded attention and praise since the mid-20th century. Smooth curves, tapered lines, and a lack of ornamentation that accentuates the beauty of the natural materials are hallmarks of the style, which remains relevant and in-demand today.
France: the chaise longue
Choosing the ne plus ultra of French design is a challenge. If the country didn't invent baroque, it certainly perfected the style during the reign of Louis XIV (Versailles, anyone?). France also created rococo style, a sort of baroque lite, which retained much of the opulence—gilding and carvings aplenty—but substituted swirls and asymmetry for symmetrical formality. Then, once it tired of rococo, France swung in the opposite direction with the development of neoclassicism. In the 17th century the nation unveiled toile de Jouy along with the settee, or loveseat. The latter was designed not to accommodate not a pair of lovers but rather a woman's voluminous skirts.
All of the above are plaudit-worthy, but we think the crème de la crème is the chaise longue, another 17th-century invention. At the time, members of the court were run ragged by the endless parties and ceremonies held at Versailles. Etiquette forbade them from escaping to their quarters or carriage for a nap, so the chaise was created to allow them to stretch out and relax without absenting themselves.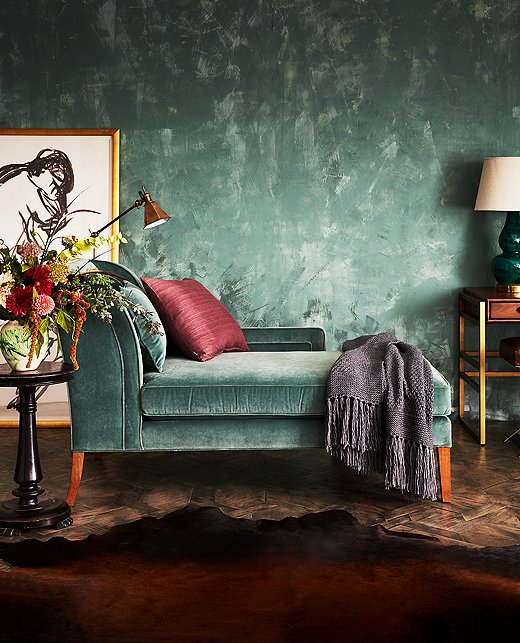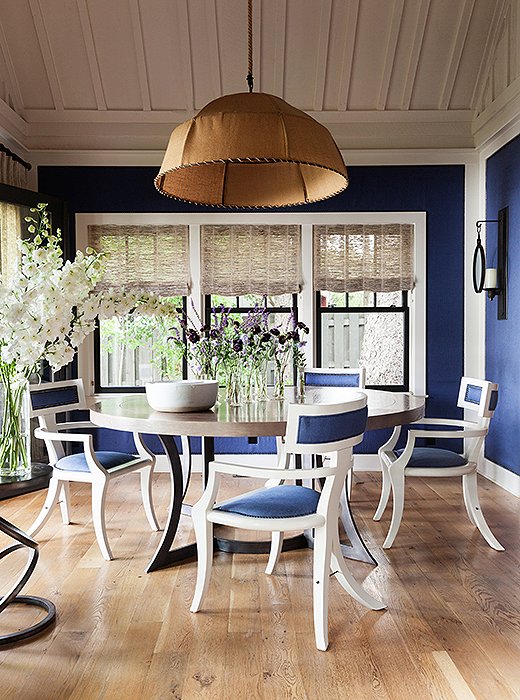 Greece: the klismos chair
The Greek key motif might seem the obvious choice here. After all, it can be seen on the remains of ancient Greek temples as well as in countless textiles, rugs, and decorative accents. But we're going for the klismos chair, which also dates back to ancient times. You might not know the style by name, but you definitely have seen its hallmarks: a curved seat back and legs that curve outward. Given that Greeks were enjoying the comfort of klismos chairs as far back as the fifth century BCE, one has to wonder why they fell out of style in favor of less-comfortable straight-back chairs until the rise of neoclassicism in the 19th century and again during the Art Deco era.
India: bone inlay
India has us spoiled for choice when it comes to design contributions: paisley (for which it shares credit with Persia), kantha textiles, cashmere, chintz, calico, Agra rugs… A case can even be made for the ceiling fan originating in 17th-century India with the punkah, a device made with palm fronds or pieces of fabric that would rotate below the ceiling when a servant pulled a cord. The sheer artistry of bone inlay, however, won us over. This labor-intensive art form, originally accessible only to maharajas, traditionally used bones of camels that had died a natural death. Today mother-of-pearl and synthetics are used as well, and inlay is available to us all.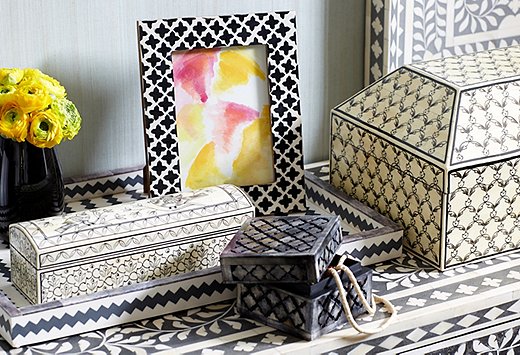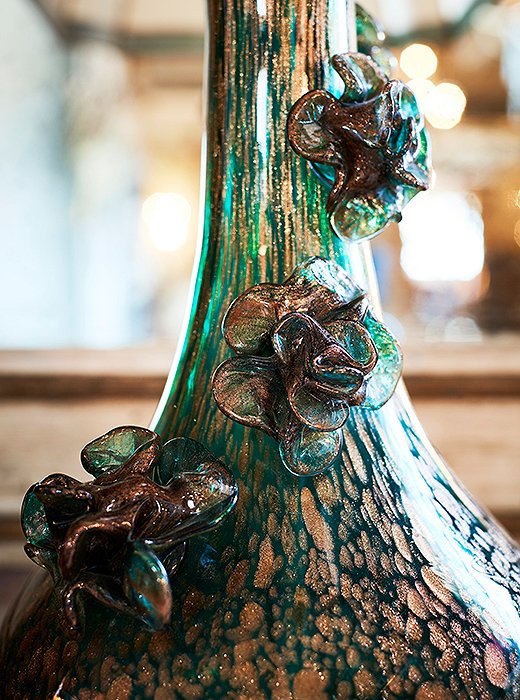 Italy: Murano glass
Venice was a glassmaking center in the Middle Ages, but the industry became centered on the island of Murano in 1291, when the Venetian Republic ordered its glassmakers to move their foundries there. Ostensibly this was done to minimize the risk of a major fire, though some historians contend the real reason was to prevent visitors to the city-state from having easy access to trade secrets. It was after the move that artisans invented or perfected techniques such as millefiori—literally, "1,000 flowers"—in which long rods of viscous colored glass are layered and, once cooled, sliced to give the appearance of a bouquet of varying hues and patterns. Another technique, zanfirico, uses filigrees of colored glass to create brilliant stripes, while sommerso, or "sunken glass," involves submerging molten glass of one color into a larger form of clear or different-color glass.
Japan: wabi-sabi
Yes, Japan gave us lacquer and tansu chests, among many other aesthetic delights. But it's wabi-sabi that we've really come to appreciate in recent times. This impossible-to-translate concept, sometimes simplified as perfect imperfection, savors the beauty in asymmetry, simplicity, wear, and age. Appreciation of the organic, the unfinished, and the impermanent are other elements. In a world where there's so much pressure to chase perfection, wabi-sabi is the counterpoint we all need.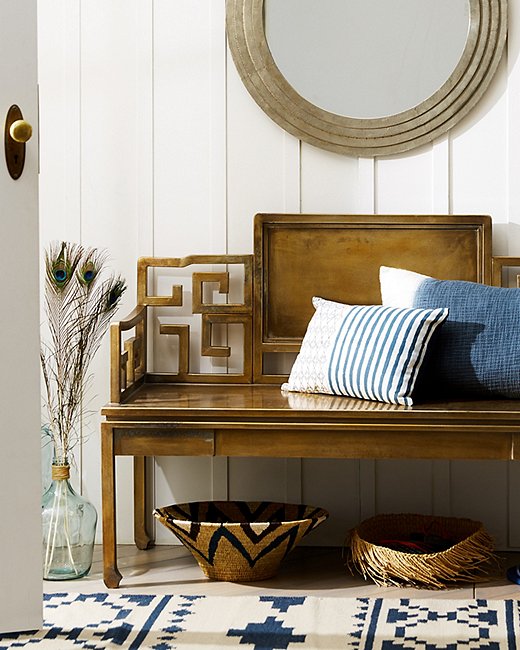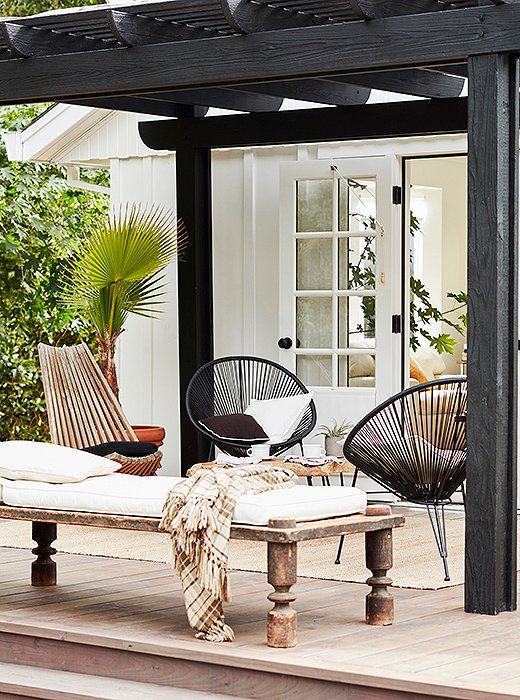 Mexico: the Acapulco chair
Mexico isn't usually associated with Mid-Century Modernism, but the Acapulco chair suggests maybe it should be. Its curvy shape and splayed legs exemplify  Mid-Century Modern, while the cords that make up the seat pay homage to traditional Mexican weaving. 
Morocco: Berber rugs
Much as we love leather poufs and pierced lanterns, we have to give Berber rugs the win. Named for the nomadic tribes of the Atlas Mountains who have been handcrafting them for centuries, these coverings encompass a variety of styles. Perhaps the most influential and best loved are Beni Ourain rugs, with their thick, fluffy wool pile, often adorned with dark-brown geometric motifs. The modernists of the 20th century such as Le Corbusier brought them to the attention of European and New World tastemakers, who still love them today.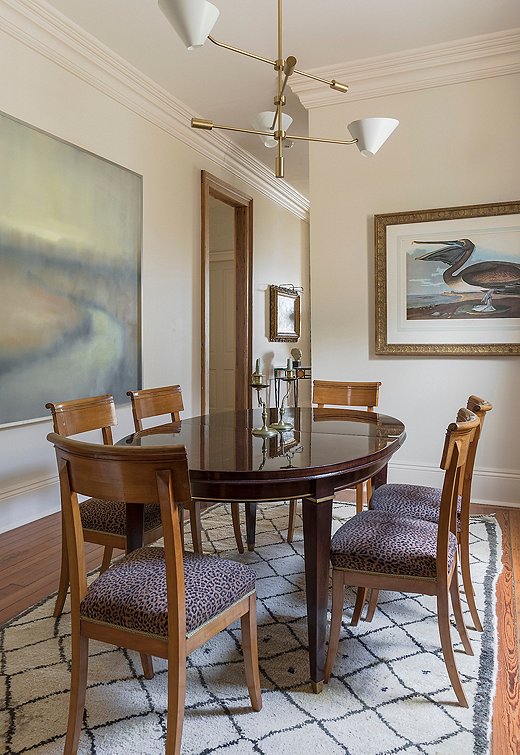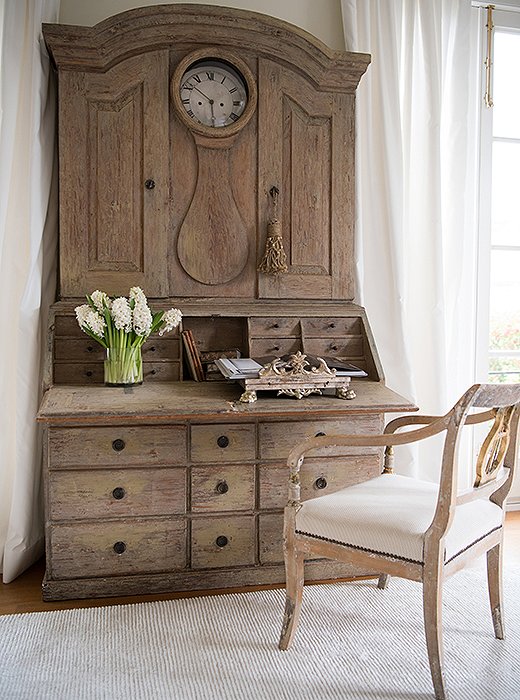 Sweden: Gustavian style
Maybe Ikea should be the flag-bearer of Swedish interior contributions, but we're going with something a bit more venerable and elegant: Gustavian style. Named after King Gustav III, who returned to Sweden from a stay at Versailles in the late 18th century with a love of neoclassicism, it pairs rococo elements such as fluted legs and gilded details with simpler Scandinavian elements such as plain linen fabrics. And to compensate for the lack of sunlight during the long northern winters, it favors whitewashed woods and pale palettes over dark woods and jewel tones.  
Turkey: Oushak rugs
It was nearly a dead heat between Oushak rugs and kilims for top honors, but we're going with the former; other countries that arose from the Persian Empire such as Azerbaijan and Iran can make the case for being originators of kilims. Oushaks, however, get their name from the Turkish city of Usak, where they originated, probably by the 15th century. Considered among the finest of Oriental rugs, Oushaks are celebrated for their distinctive, dense knots and exceptionally soft wool, as well as for their subdued palettes and designs that marry geometric and floral elements.
USA: the Adirondack chair
The Adirondack chair was indeed invented in the Adirondacks—specifically the town of Westport, NY (hence its original name, the Westport chair). Thomas Lee spent three summers at his second home there perfecting the chair, finally declaring himself satisfied in 1903. Others have modified the design since, swapping out the solid back for planks, adding a few curves, and such, but with their wide arms and tilted seats, today's versions would still be recognized by Mr. Lee.