Chances are you'll be a guest at a friend's or family member's home this summer, whether it's for a July 4th barbecue or a weekend at the beach. Whatever the occasion, bringing a hostess gift is always recommended. So what's appropriate—and more important, exciting?
We recommend thinking about where your host loves to spend time. Does she love to cook? Is she a consummate bartender? Is she thrilled with her newly renovated master bathroom? We've rounded up a few of our favorite hostess gifts for every room in the house. Read on for our editors' picks and a few tidbits of guest etiquette from some of our favorite entertainers.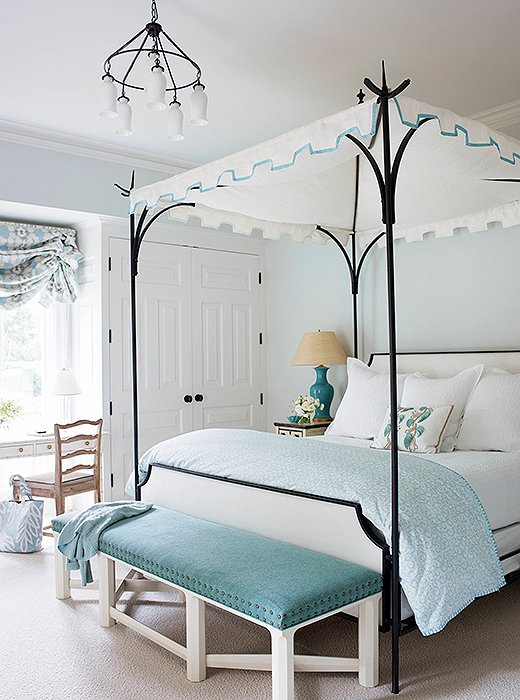 For the Master Bedroom
Who doesn't love adding a new decorative accent to her bedroom? If you've been to your hostess's home before and know her color palette, pick up a decorative pillow, a throw blanket, or a basket that complements it. Otherwise, a luxurious silk sleep mask is always a relaxing gift, and she'll love a beautiful floral arrangement by her bedside.
You should never skimp on anything or anybody you love.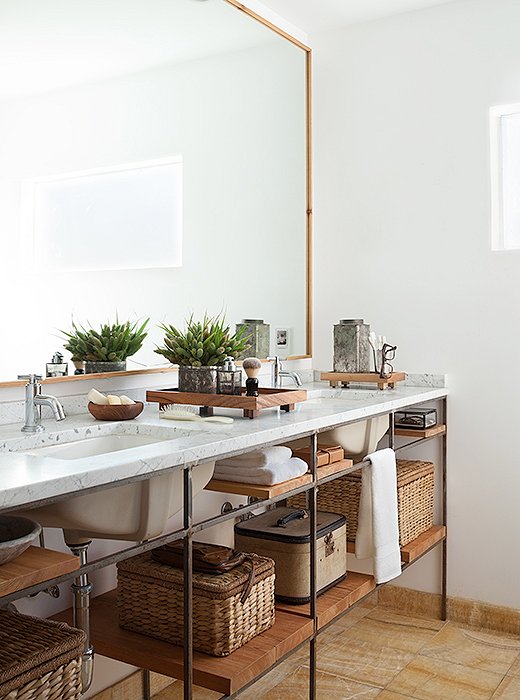 For the Bathroom
It's kind to bring your host a little luxury for her bathroom that she likely wouldn't buy herself. Consider an embroidered tissue-box cover or guest towels, a fancy mirrored tray, a crisp new bathrobe, or aromatic bath salts and body oil. A scented candle, especially one that looks as luxe as it smells, will never go unwelcomed or unused.
Never arrive empty-handed. Even the smallest gift will show your gratitude for having been invited.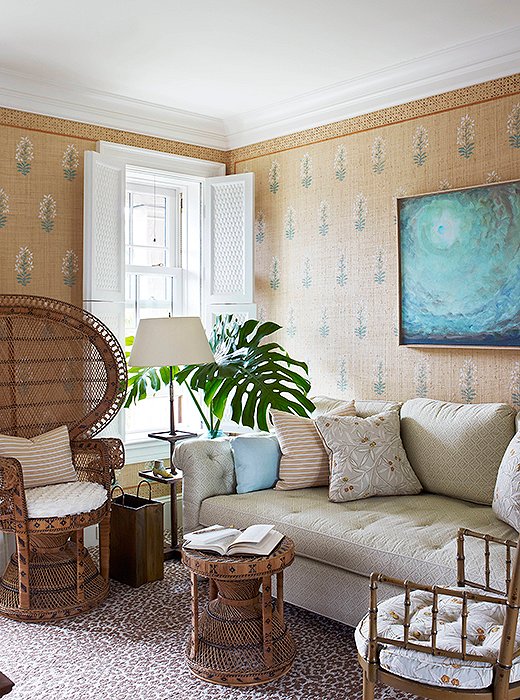 For the Living Room
There are countless elegant accessories that a hostess would be thrilled to add to her living room. Handmade marble-paper matchboxes, a handsome magnifying glass, or glamorous agate bookends are small but sophisticated additions. A brass magazine caddy is a more substantial but unique gift. And a book by or about the host's favorite artist or designer will be much appreciated and adored.
I love to wrap gifts in layers, starting with tissue, then a beautiful handmade wrapping paper and ribbon. When it's opened, the whole package unfolds like a flower.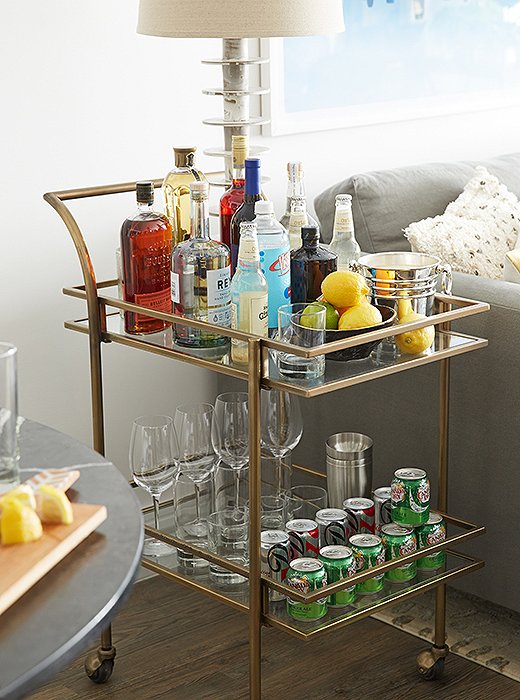 For the Bar
Every good party needs a fully stocked bar, and that shouldn't stop at the spirits. Make sure your favorite host's drink station is outfitted with the most fun bar tools and accessories around: a leopard-print wine cooler, a penguin cocktail shaker, a mermaid bottle opener. If she's a more formal hostess, you can't go wrong with a set of elegant shagreen coasters.
Always ask if you can bring something, like dessert, a bottle of wine, or champagne.
For the Kitchen
You can never have too many beautiful serving platters, dishes, and utensils, so a marble cheese board or a hand-painted salad board are some of our favorite picks for summer hostess gifts. Dinner napkins are also always a good idea: We don't often buy new sets for ourselves, but who doesn't love a new color scheme to play with?
Fun table linens make any dinner party suddenly festive and always make your guests feel special.