Stylish, architectural, and just plain useful, pedestal tables are near and dear to our hearts. Not only are they in our homes, but—fun fact—they're also all over the One Kings Lane offices!
This style of table typically falls within two size categories—side table, which can be anywhere from 19 to 30 inches across, and full size, which measure in at around 50 to 60 inches across. We're diehard fans of both, but it's up to you to decide which size best fits your needs.
…to anchor an entryway
Thanks to their strong silhouettes and balanced lines, pedestal tables are like pieces of functional art. That's why they stand out in foyers, spaces that are notoriously difficult to decorate due to their compact size. Topping the table in your entryway with a big bunch of flowers will play up its distinctive profile even more.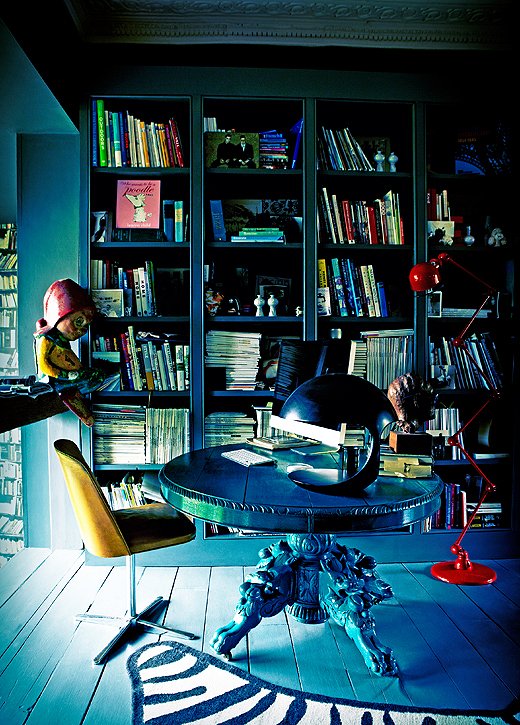 …as a desk
Let's be honest: Most office furniture, sadly, does little to put the fun in functional. That's why we're all about putting non-officey pieces to work instead. An ornate pedestal table makes for a fashion-forward desk with plenty of room to hold a computer, a desk lamp, a tray, and even your beloved red stapler. Need more convincing? In Mad Men, the debonair Roger Sterling's desk is a sleek, white Eero Saarinen pedestal, and who doesn't love Roger?
…in lieu of a coffee table
A more unexpected design choice than your standard long-and-low coffee table, pedestal tables add nice symmetry to living rooms. If yours is an angular sofa, riff off it with a round table, while curvy couches juxtapose nicely with square styles. When it comes to what to place on top, designer Barbara Hill says, "I'll top them with a cool vintage vase, a few leather-bound books, and an interesting accent. Just not too much of anything. And, sometimes, absolutely nothing—you can't go wrong with that!"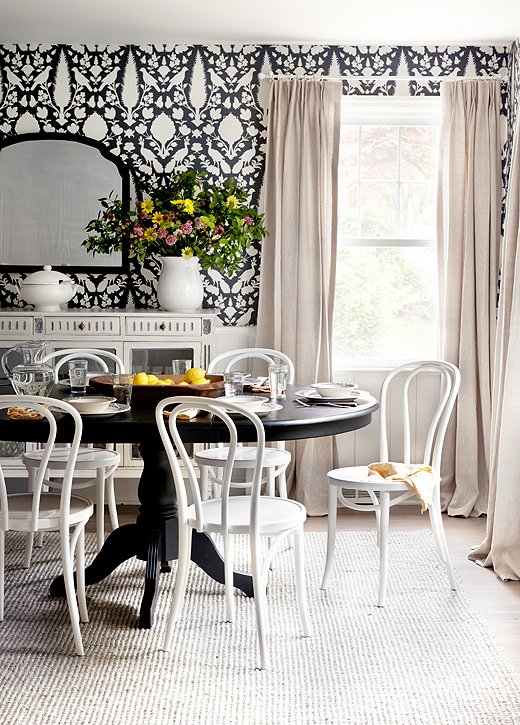 …in a dining room
In dining rooms, pedestal tables hold plenty of platters and can seat more people than you'd expect. Plus, as designer Alexa Hampton of Mark Hampton LLC says, "they allow odd numbers of people to be seated without bumping into one of those dreaded legs." Placing thin, white chairs around dark tables allows them to remain visually uninterrupted.
…as a nightstand
An elegant little table is a spot-on sidekick for your bed, its thin supporting column keeping the space feeling airy and light. And we love the idea of giving a cheeky nod to the tables' candle-stand origins (more on their history below) by placing a single reading lamp on top.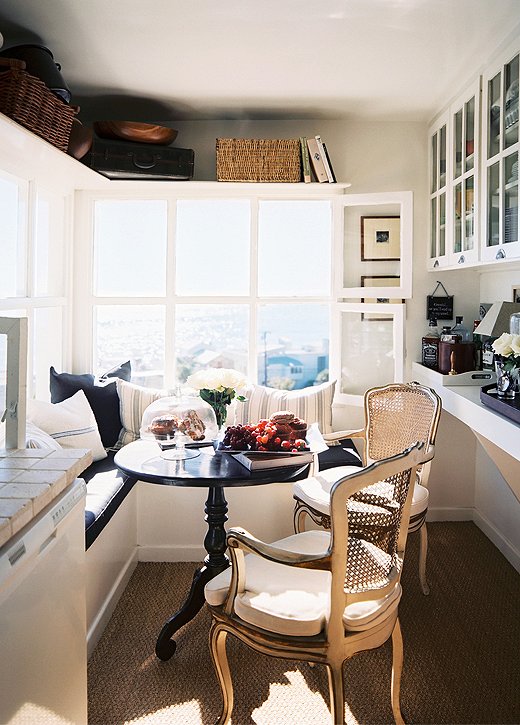 …in a breakfast nook
Smart solutions for diminutive eat-in kitchens, little tables are just right for a cozy dinner for two or for serving your kids their morning pancakes. Plus, chairs tuck neatly under them, since there are no legs to contend with.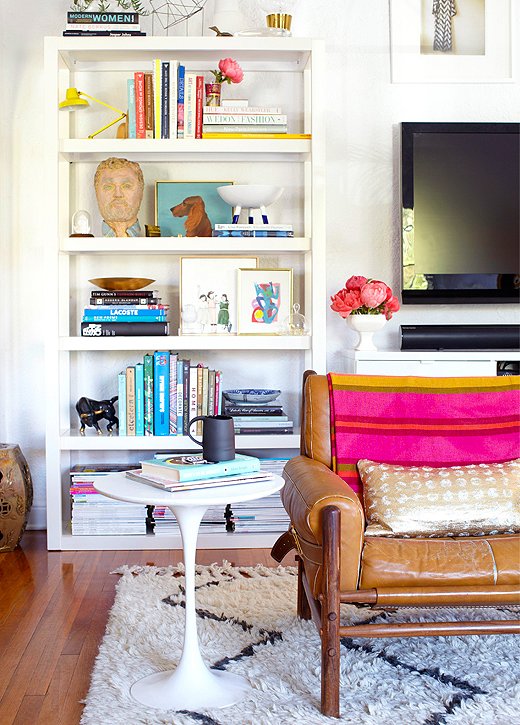 …as a side table
Say you're in love with your coffee table, but you need a bit more surface space. Consider nestling a little pedestal table next to your couch. We are all about the mix and love how great a minimalist table looks next to a much-loved vintage chair.