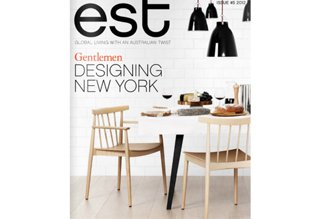 EST Magazine
Aussie online magazine EST is celebrating its first anniversary with a New York-centric issue. Get ready to drool over the Soho loft of photographer Martyn Thompson.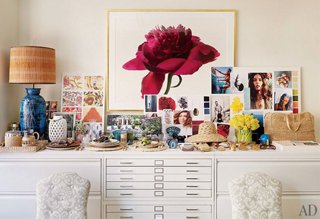 Architectural Digest
Step inside the new Manhattan offices of Aerin Lauder, a collaboration between the beauty heiress and celebrated French decorator Jacques Grange.
Love & Olive Oil
Now that the sumptuous strawberry is available in markets, try out these jam recipes from foodie blog Love & Olive Oil. With only a few weeks left in berry season, don't wait!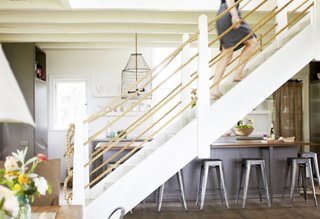 Garden & Gun
This feature on a modern South Carolina farmhouse from Garden & Gun's latest issue is fulfilling all our vacation home dreams. The beautiful rope handrail on a stark white staircase is just one of the must-see details.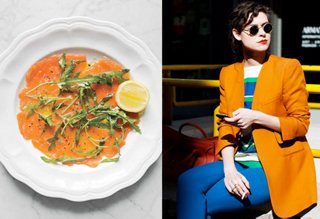 Miss Moss
South African blogger Miss Moss has a penchant for pulling together stunning images that appeal to all the senses. Check out her brilliant "Food & Fashion Mash-Up," where she pairs shots from Bon Appétit's current issue with street-style snaps.

(Photography by Toby Scott, Pieter Estersohn, Love & Olive Oil, Hirsheimer & Hamilton, The Sartorialist, Stacey Van Berkel)