Design Sponge
Peruse the cheerful Philadelphia home of textile designer Caitlin Wilson on Design Sponge. We're loving the mix of her prints and patterns with pops of pale pink!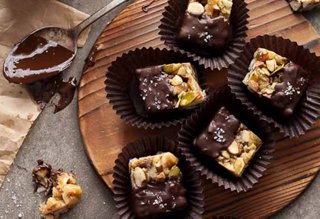 Gourmande in the Kitchen
Satisfy those sweet cravings this weekend with homemade Chocolate-Dipped Nut Bites. We're sure your co-workers Monday am will be more than pleased to help you finish them.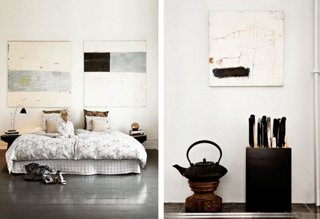 The Caledonian Mining Expedition Company
Don't let the name of this blog celebrating beautiful interiors throw you; its tour of the Palazzo Orlandi is simply stunning.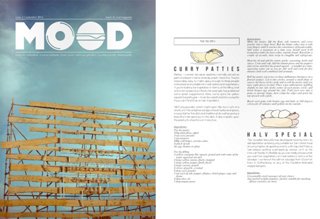 Mood
We can't think of a better pairing than music and food, so we were superexcited to find the first issue of online zine Mood, which celebrates just that.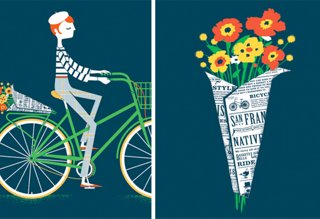 Bright Bazaar
One of our favorite bloggers with flare, Will Taylor of Bright Bazaar, introduced us to the charming illustrator Jayde Cardinalli on his blog this week. We're smitten!
(Photography courtesy of Design Sponge, Gourmande in the Kitchen, Archilovers, Emma Hovel, Jayde A. Cardinalli)