Remodelista
If you're looking for some inspiration for your holiday tablescape, look no further than this autumnal fete in Portland, OR.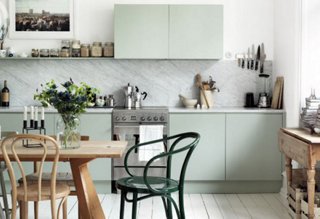 Coco+Kelley
We're digging the pistachio hue adorning the cabinets of this kitchen, from blogger Cassandra LaValle of Coco+Kelley.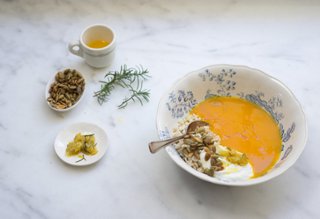 101 Cookbooks
While you're compiling your Thanksgiving Day menu, consider this Pumpkin and Rice Soup recipe—it's a great twist on a seasonal favorite.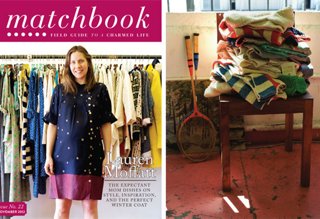 Matchbook 
From entertaining tips to a tour of fashion designer Lauren Moffatt's studio, Matchbook magazine's November issue is delicious.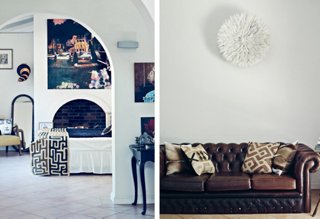 The Design Files
This Brisbane home of artist Michael Zavros and art curator Alison Kubler has us on a search for tufted leather and kuba cloth—love it!
(Photography by Laura D'art, Coco+Keeley, 101 Cookbooks, Carol Dronsfield, Jared Fowler)