Remodelista
Handsome and acclaimed design couple Patrick Gilles and Dorothee Boissier of Gilles & Boissier show off their stunning home in Paris. Prepare to drool over the wood herringbone floors.
Sunday Suppers
For your next dinner party, try dip-dying the menus in vegetable dye using beets, radishes, and pomegranates, courtesy of the lovely ladies at Sunday Suppers.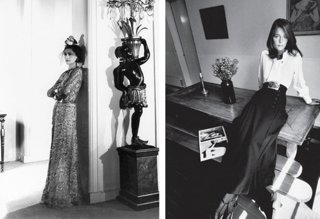 The Impossible Cool
When in need of a little reminder of those cool cats who paved the way before us, we head to this Tumblr; its images of iconic personalities give us just the fix we need.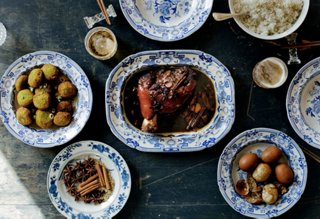 Manger
Try not to develop a major girl crush on the incredibly beautiful foodie Mimi Thorisson and her stunning blog chronicling her life cooking in the French countryside with her gorgeous family.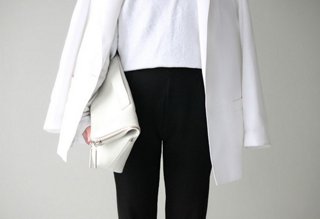 Love Aesthetics
For a monochromatic kick-start to your wardrobe, head over to the blog of Love Aesthetics. You'll instantly feel chicer just for visiting.
(Photography courtesy of Birgitta Wolfgang Drejer, Sunday Suppers, The Impossible Cool, Oddur Thorisson, and Lovely Aesthetics)