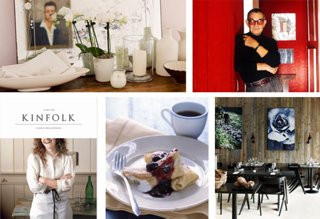 (clockwise from top left)
SF Girl by Bay
Get a look inside the totally gorgeous home of blogger Victoria Smith, aka SF Girl by Bay. Even more impressive, the photos are candid, snapped by her house guest, Bonnie Tsang, while Victoria was sleeping.
T Magazine
The recent passing of design legend Albert Hadley left many saddened. Decorator Thomas Jayne, an alum of the iconic Parish-Hadley firm, recounts his time and lessons learned from his greatest mentor and friend.
Architectural Digest
From Mexico City to Hong Kong, Architectural Digest highlights 12 restaurants where the interior architecture and design are just as enticing as the food.
Martha Stewart
Show Mom just how much you care with a sumptuous Mother's Day brunch. Take your pick of 20 tried-and-tested recipes from the kitchen of Martha Stewart.
Kinfolk
Kinfolk magazine's long-awaited third issue is out, continuing to inspire its cult following to gather around for good food and artsy conversation.
 (Photography by Bonnie Tsang, Fernando Bengoechea/Beateworks/Corbis Outline, Courtesy of Radio, Martha Stewart, Seth Smoot)