Here are a few of our favorite things from around the web this week…
Learn How to Make a Small Room Feel Bigger
Are you "blessed" with small square footage? Don't resign yourself to a dorm-room mind-set: There are plenty of ways to make your petite quarters feel bigger than they are. The editors at Vogue reached out to some of the interior design world's brightest talents—Ken Fulk, Mat Sanders, Anne Hepfer, and others—to garner their best small-space tips. One of our favorites? "Another trick of the trade is to hang window coverings at the ceiling line and from wall to wall rather than limiting them to the size of the window," says Fulk. "It gives the appearance of a larger/taller space."
Tour a Sophisticated Parisian Pied-à-Terre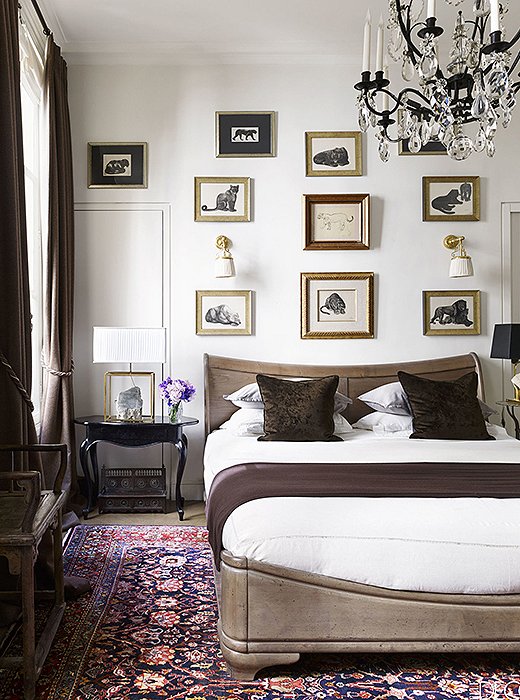 American-born designer Christopher Noto serendipitously discovered his 1,249-square-foot pied-à-terre in Paris's 7th arrondissement just as its "for sale" was being unrolled… and we are so very glad he did because it's serving us some serious eye candy today. Washed in a cool palette of purples and dusty neutrals, the apartment, featured in Elle Decor, has all the makings of a Parisian dream home: intricate wall paneling, gilded double doors, and antiques galore. Endlessly inspiring and envy inducing.
Get Personal with Gwyneth Paltrow
Chock-full of healthy weeknight recipes, Gwyneth Paltrow's third cookbook, It's All Easy, has taken the world—and Instagram—by storm. The emphasis on easy is something we can all get behind, don't you agree? Paltrow recently stopped by Bon Appétit's podcast studio to chat with the magazine's editor, Adam Rapoport, and dish on her latest release, how she curbs 4 p.m. hunger pangs, where she learned to cook, and more.
Explore the World's Most Beautiful Places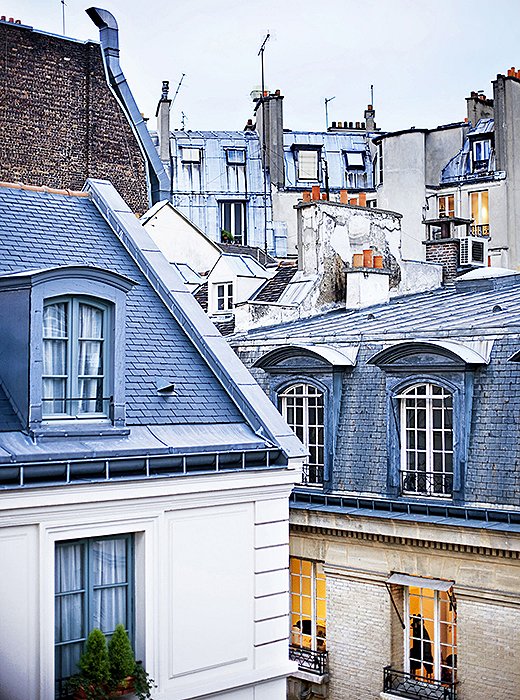 Need some inspiration for your next world adventure? How about you start with a place that will take your breath away? Veranda has rounded up its edit of the world's 22 most beautiful places, and while we know there are many, many more candidates out there, we have to say, these destinations are definitely worthy of your bucket list. From Santorini's ultrawhite hillside towns to Chile's otherworldly Torres del Paine National Park to always-postcard-worthy Paris, this lineup must be pinned—stat.
Meet Your New Favorite Ingredient: Edible Flowers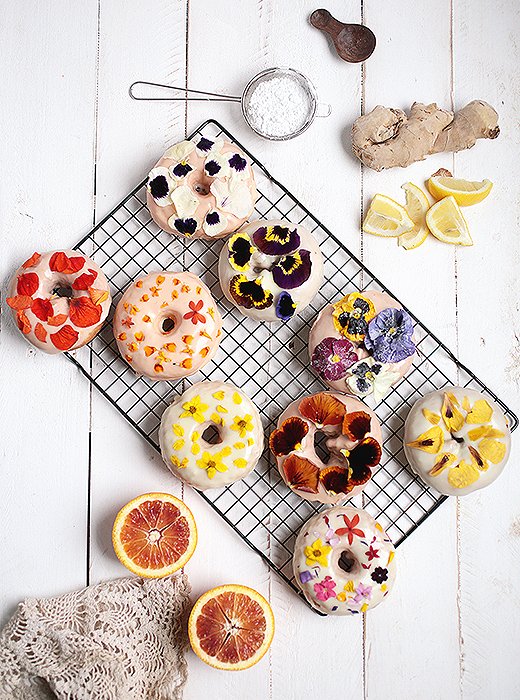 Spring is officially here, and there's one ingredient that's in full bloom: edible flowers. Instantly beautifying practically any dish you can dream of, they're the perfect way to add a hit of color and femininity to your meal. Glitter Guide has collected a few of the most gorgeous edible-flower recipes, and they are mouthwatering from start to finish. Our favorite? Floral donuts with blood orange and lemon ginger glaze. Yum.