Here's a look at what we're loving from around the web this week…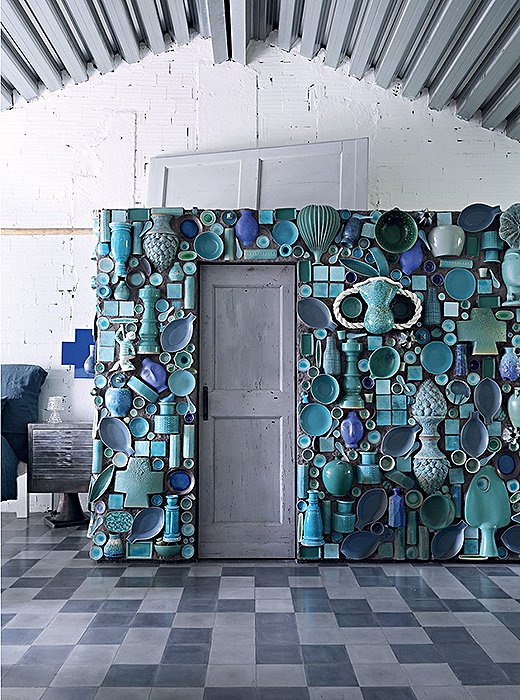 Step Inside Paola Navone's Renovated Milan Factory
Everything iconic architect and interior designer Paola Navone touches seems to turn to gold. Her designs brim with life, surrealist forms, and whimsical pattern. When we came across her eclectic renovated Milan factory, which houses her offices on the bottom floor and her personal space on the top, we felt an instant sense of wonder. From the teal-and-slate living room with its installation-like seating arrangement to the mosaic wall made of blue pottery, the space offers inspiration at every turn.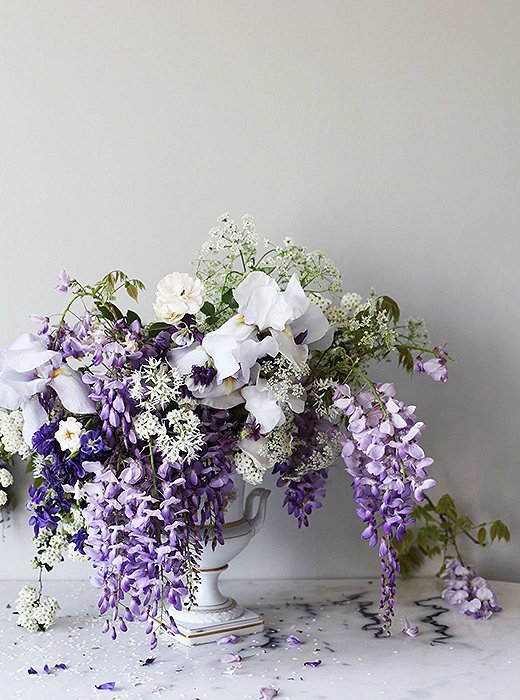 DIY a Romantic Summer Wisteria Arrangement
We tend to think of summer floral arrangements as bright and peppy, but in fact, some of our favorite florals of the season are softer in hue, more romantic in shape. When we came across this stunning summer floral arrangement, which ethereally drips with wisteria, our centerpiece goals were set. In white and lavender tones, the arrangement includes irises, wild chervil, wild garlic, columbines, roses, and spireas.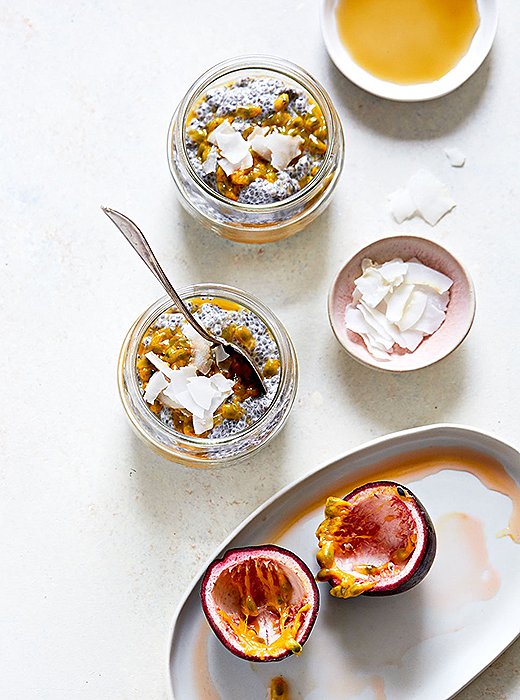 Fuel Up with Passion Fruit Chia Pudding
If you haven't joined the chia pudding bandwagon, now's the time. We've tried the hearty breakfast with all sorts of berries but were excited to discover this passion fruit chia pudding with a more tropical, summery spin. Topped with coconut flakes, it's packed with flavor—and gluten-free and vegan too. A delicious way to start your day.
Plan a Trip to Bogotá's Coolest Neighborhood
Colombia is one of the hottest vacation destinations for Americans these days, and we highly recommend it if you're hankering for a warm-weather getaway that offers culture, natural beauty, and top-notch cuisine. A trip to the country requires a stop in Bogotá before you head to the coast, so we're loving this guide to Usaquen, which has emerged as the city's hippest neighborhood with exciting chefs, shopping, and street art.
Click over to The Wall Street Journal for your insider itinerary →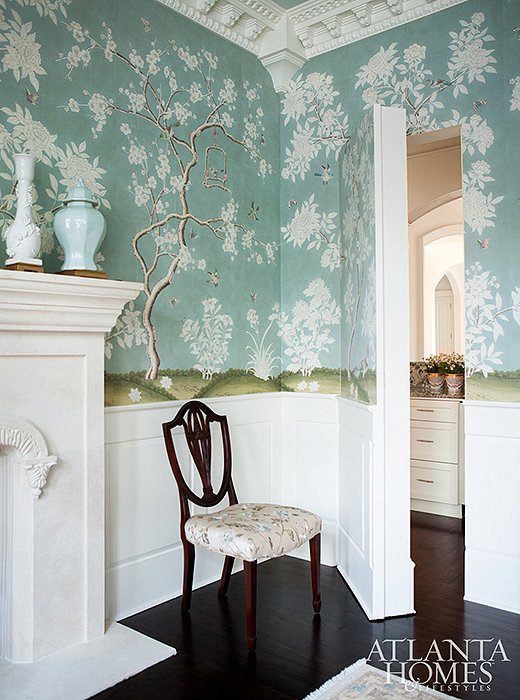 Tour a Pretty and Pattern-Packed Home in Atlanta
If pastel hues, chinoiserie wallpaper, and French antiques are up your alley, then it's time you take a step into the latest Atlanta project by interior designer Mallory Mathison Glenn. Though rooted in tradition, the sprawling six-bedroom home includes some whimsical moments (such as the children's rooms), and its soft palette is a breath of fresh air and ever-so calming.